It was a church estate sale and the advertisement said, "Lots of books."  There were not many in the main building, but a lady directed us to a building out back.  She repeated the phrase, "Lots of books."  And there were exactly that.  Boxes and boxes of books from a now defunct church library.  No order, with sets sometimes scattered here and there, and a large room full of boxes and quite a few people.
I loved looking, but after a while, it was obvious that I was not going to find much here, if anything.  As uncontrolled, as eclectic, as varied as my reading and collecting tastes are, there was little here I was interested in.  There were some good books.  I found a few volumes of Martyn Lloyd-Jones' series on Ephesians; there was a copy of Foxe's Book of Martyrs;  I still regret bypassing a few nice commentaries by Henry Ironside;  yet it looked like I was not going to find anything.
That is a hard fact to endure for a book hunter.  I can remember finding the copy of Surprised by Joy at an estate sale some years back that had few books and no other books I would take.  I recall finding a much prized copy of The Philosophy of Gordon Clark at the junkiest paperback bookstore I have ever seen that was in Hot Springs.  On my many hunts and searches, I found books autographed by Carl Sandburg, W. H. Auden, and Pat Conroy.  Once I stumbled upon the entire 54 volume Brittanica Great Books Series, with many volumes still in shrinkwrap, for $40.
But this day, this trip, looked to be a wash.  The estate sale was to close at 5:00 and it was already a few minutes past.  I was slowly working my way to the front, still glancing anxiously from box to box.  Then I spotted it.  A blue hardback book with the title The Person of Christ visible.  I picked it up, looked closer, and realized that it was a volume by Dutch theologian G. C. Berkouwer and was part of an older series he did called Studies in Dogmatics.  This particular volume, according to information penciled inside by a dutiful librarian, was purchased for $3.00 (the regular price being $4) on October 28, 1955.  That was exactly 2 months before I was born!  The library card, which appears to have been added much later, indicates that the book had not been checked out.  The book cost me $2.
Who is G. C. Berkouwer, you ask?  The quick internet answer is "Gerrit Cornelis Berkouwer (1903-1996) was for years the leading theologian of the Reformed Churches in the Netherlands. He occupied the Chair in systematic theology of the Faculty of Theology, Free University in Amsterdam."
But I would give this explanation:  Berkouwer was the theologian that Cornelius Van Til recommended his students go to for further studies in theology.  Van Til generally assumed that any smart student wanting an advanced degree would look no further than the Free University in Amsterdam in the Netherlands for attaining that degree.  Theology students would study under Berkouwer and philosophy students would seek out Herman Dooyeweerd.
One American who did study under Berkouwer, though not a student of Van Til, was R. C. Sproul.  He used Dutch translations of Berkouwer's books to train himself in the language before he went there.  In many of his books, Sproul references things that his teacher said or wrote.
The Studies in Dogmatics series consists of a total of 14 English volumes covering a wide range of theological issues.  I have not seen the set in years.  I do remember years ago as a young Calvinist, gazing at it in Professor Henry Wood's library.  Mr. Wood gave a quick commentary on each of the volumes, with most being rated good, but one or two getting poor marks.
The addition of this Berkouwer volume is part of a on-going quest to glean from Dutch Christian thinkers.  It is an amazing thing that a nation so small has contributed so much to the world of Christian theology and philosphy.  Thomas Cahill wrote an excellent book that tells How the Irish Saved Civilization.  Arthur Herman credits another small nation with a great accomplishment in his book How the Scots Invented the Modern World.  I think it worth noting that it has been largely the Dutch who have taught the Christian world how to think theologically, philosophically, and worldviewishly.
I have been reading various Dutch authors (and their English students) ever since I became Reformed back in 1975.  But I have been feverously collecting works by Dutch Calvinists for the past 7 years.  In my (now over) public speaking days, I lectured on Dutch Calvinistic thinkers in Virginia and Alaska.  I am still collecting and reading.  These Dutch guys are heavyweights.  I feel like I have maybe gotten half-way through kindergarten in reading the Dutch Calvinists.  And, I still hang my head in shame when asked, "Do you read Dutch?"  I have to admit to being restricted to English translations.  But that restriction is not all that restricting.
I suspect that I have over 100 books written by and about Dutch Christian thinkers. These books include lots of theological and philosophical works, along with some biographical and historical works and some Bible commentaries.
I am still a novice. Below are some of the books that I would recommend, as a first grader to someone wanting to come into kindergarten.
1. The Hiding Place by Corrie Ten Boom.  Yes, the simple story (or the movie) about Corrie Ten Boom and her family during World War II.  This is a good starting place because it gives the reader a picture into some Dutch history and the piety of the ordinary Dutch Christian folk.  That country suffered horribly under the Nazis and lots of believers were persecuted or killed.  Faith and Victory in Dachua by Jacobus Overduin is also a powerful first hand account of a Dutch Christian during the war.
2. Why I Believe in God, Defense of the Faith and/or Christian Apologetics by Cornelius Van Til.  Van Til will be the one case where I will allow an immigrant to join this list.  I include him because he was such a vital link between Calvinism in America and in the Netherlands.  This was in large part due to his willingness to work at Westminster Theological Seminary where he pointed many students back to his Dutch peers and mentors.  Almost any of his books would do for a reader, and the Van Til biography by John Muether is a delight.
3. Lectures on Calvinism by Abraham Kuyper.  I know I mention this defining work quite a bit.  Every book that is available today that discusses the need for a Christian worldview either explicitely mentions Kuyper or implicitely repeats (in an inferior manner) what he said in these lectures on religion, politics, science, art, and all of life.
4. The Practice of Godliness by Abraham Kuyper.  Kuyper was an amazingly prolific writer.  He did Biblical studies, systematic theology, political and social studies, and books on personal Christian living.  This short volume is a refreshing and helpful guide in Christian living.
5. God's Renaissance Man: The Life and Work of Abraham Kuyper by James E. McGoldrick.  Reading any biography of Abraham Kuyper will leave you exhausted.  How did one man do all that he did in just one lifetime?  This biography is quite good.  So is Frank Vanden Berg's older biography , and it is available online.  I have, but have not yet read, the relatively new biography of Kuyper by James Bratt titled Abraham Kuyper: Modern Calvinist, Christian Democrat.  And I must also mention the in-depth essay collection titled On Kuyper: A Collection of Readings on the Life, Work, and Legacy of Abraham Kuyper, edited by Steve Bishop and John H. Kok.  There are at least four or five recent works about Kuyper that I am longing for.  Add to that a few volumes of Kuyper's writings that are becoming available in English.
6. In the Twilight of Western Thought  and Roots of Western Culture by Herman Dooyeweerd.  I cannot begin to explain or fathom the depth and work of Herman Dooyeweerd.  His works and thought call for an annotated bibliography all its own.  His followers and borrowers can be found in the fields of Christian philosophy on all the continents of the world.  He is no easy read, but one can access his article "Secularization of Science" online.  Also, many of Dooyeweerd's books are now being published in affordable editions by the Reformational Publishing Project.
7. Modern Art and the Death of a Culture by Hans Rookmaaker.  This is one of my son Nicholas' favorite books.  Rookmaaker was a student of Dooyeweerd's thought and was a close friend to Francis Schaeffer.  The six volumes of Collected Writings of H. R. Rookmaaker is a prized possession in my library.  The  biography of Rookmaaker by Laura Gasque is very enjoyable.
9.  Reformed Dogmatics (4 volumes), Reformed Dogmatics (Abridged in One Volume), The Doctrine of God, and The Christian Family by Herman Bavinck.  Bavinck is perhaps THE big name in theology in the Dutch Calvinist tradition.  I am in great need of reading more and more from this defining Christian thinker.  His volume of writings on other topics, titled Essays on Religion, Science, and Society shows something of the wide scope of his thinking.  His book on the Christian family is a pioneering work from the early 20th century that is exceedinly relevant today.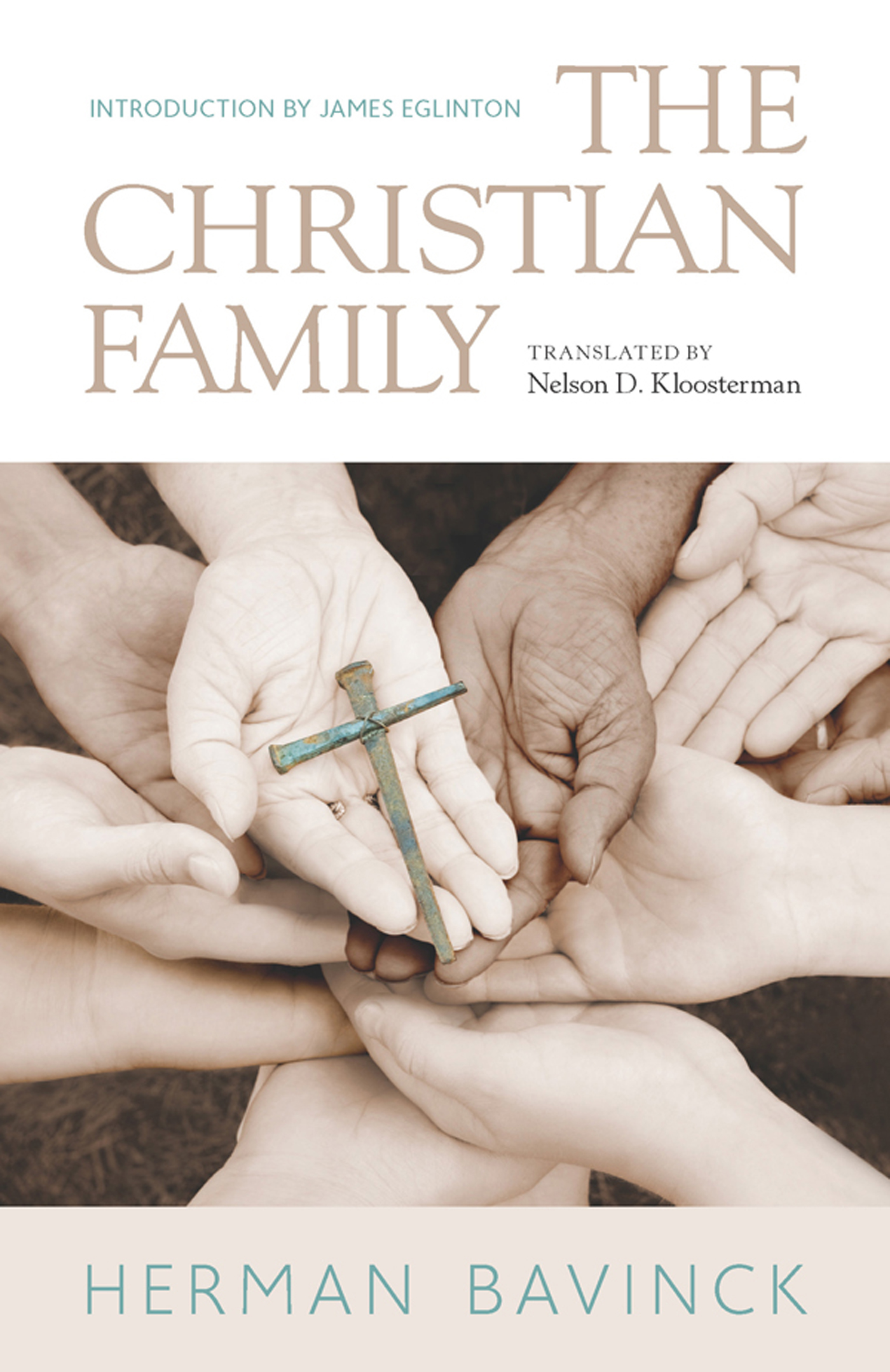 11. Herman Bavinck: Pastor, Churchman, Statesman,  and Theologian by Ron Gleason.  The four titles pretty much tell the story of Bavinck's life.  This biography is a good insight into the labors and travails of the great theologian.  Some of the intramural battles between various factions in the Dutch churches and seminaries are confusing readings, but it is still phenomenal that Bavinck engaged in the battles of his day and Christian community, but wrote for the ages.
12.  Schilder's Struggle for the Unity of the Church by Rudolf Van Reest.  This is not an easy book because the author assumes that readers understand the struggles going on between different factions in the Dutch churches before, during, and after World War II.  Schilder's trilogy of sermons on the trial, suffering, and death of Jesus Christ is a must have for any Christian pastor or student.
13.  Modern Uncertainty and the Christian Faith by G.C. Berkouwer.  I bought and read this great book some years ago based on a recommendation by Andrew Sandlin.  It was my only Berkouwer book until the recent find.  Now I want all of his works.
And time fails me to mention the works of Herman Ridderbos, S. G. Degraaf, D. H. Th. Vollenhoven, Gerhardus Vos, Louis Berkhof, Groen van Prinsterer, H. Van Reissen, Piet Prins, and the many Americans, Brits, and Canadians who have plumbed and explored these Dutch treasures.  I was not personally very familiar with his work, but recently learned of the scholarship of Anthony Tol.  Tol was born in the Netherlands, came to North America in his youth, and returned to the Netherlands where he labored on the philosophy of Vollenhoven.  Dr. Tol died earlier this month.
It was Groen van Prinsterer, the Dutch historian, who said, "The Netherlands, more than any other country, was chosen and set apart by the mercies of God to be a seat of Protestantism."   Pray for the Netherlands, for its sins are many.  But also give thanks for God's using this country to enrich the world.