There are a few problems here.  On the one hand, there are not many shopping days left until Christmas.  On the other hand, many of the better books are not easily found in your local book chains.  Add to that the problem that there just are not enough good independent bookstores.  My favorite "indies" are in Dallastown, Pennsylvania and Oxford, Mississippi.
There are some bargain books to be found for sure.  True collectors object to the black remainder marks on the bottom of a book, but in my book buying philosophy, getting is the first objective.
I am certain that Stronger Together by Hillary Clinton and Tim Kaine could be picked up for a fraction of its original cost (but still more than its worth).  But no serious reader wants that book.  As comedy, it is unappealing.  As fantasy, it is too comical.
So, I will mention a few good books that I have acquired that might fit the needs of the serious book man or woman in your life.  Since they are not available in most cases in your local book store, you can order them.
 Russell Kirk: American Conservative by Bradley Birzer.  For those who are really interested in conservative thought, 20th century political movements, and political philosophy, this book is a gem.  I started it a few weeks ago and will be picking it back up very soon.  Kirk was an amazing and prolific writer.  His topics ranged from history to politics to literature and ghost stories.  I have made it my practice to be reading some of his political writings and fiction along with this biography.
An added note:  Dr. Bradley Birzer is a fine historian and biographer.  His books on J. R. R. Tolkien and Christopher Dawson are both top shelf.
2.    Preaching Christ from Psalms by Sidney Greidanus.  If this book consisted only of its lengthy first chapter, it would be a great book.  I am still slowly plodding my way through this work.  It is vast and varied.  It is a great read through book, but not one that you should ever finish.  By that, I mean that the contents can be read and referenced many times.  One of my plans for 2017 is to read several books on Psalms as well as some slow reading of the Book of Psalms.  This book will be the foundation for my studies.  I now want everything that Greidanus has written, but will try to refrain from a buying splurge until this book is finished.
3.  The Poems of T. S. Eliot, Volumes 1 and 2.  I was thrilled to receive this set of books.  The poetic works of Eliot can be found in many one volume editions, but this definitive work, published by Johns Hopkins Press.  Here is what I wrote previously about these books:
God blessed Britain in the Twentieth Century with a bevy of great literary figures. Christians often celebrate C. S. Lewis, J. R. R. Tolkien, and G. K. Chesterton. Less often, we notice Graham Greene, Evelyn Waugh, and Christopher Dawson. But one of the best known literary figures–a Nobel Prize winner as well–was the American-born T. S. Eliot.
Johns Hopkins Press has published 2 incredible volumes that contain his poems along with extensive notes and commentaries.
These 2 new books are getting acquainted with some of the other literary works in my library.
These 2 volumes are "must haves" for the poets, literary students, and collectors of fine books on your Christmas list.
4.  Custer's Trials: A Life on the Frontier of a New America by T. J. Stiles.  I consider a Pulitzer Prize win a good recommendation for a book.  This one is really inviting.  We often think of George Custer in regard to this tragic blunder-filled death at Little Big Horn.  (Maybe not "tragic" from the viewpoint of the Indian tribes.)  But Custer was a much more significant figure than just a historical tragic note.  The history of post-Civil War America is largely a history of the settlement of the frontier, meaning the Rocky Mountain and Pacific states.
Another interesting book related to this is Kill Jeff Davis: The Union Raid on Richmond, 1864 by Bruce Ventor.
My story on this book can be found on the Porter Briggs Voice of the South website.
5.  Speaking of the Porter Briggs Voice of the South, a few months back, I did a story on William Faulkner's book The Unvanquished.  Consider it unsaid that recommendations regarding Faulkner's works are always relevant for any season.  While gathering pictures for that story, I came across the most powerful image of a burned out plantation house.  Keep in mind that such a building fit in well with Faulkner's book and to the references in my story to Margaret Mitchell's Gone With the Wind.  
My editor, Bill Izard, contacted the photographer Michael Falco.  The picture is from his new book of pinhole photographs titled Echoes of the Civil War: Capturing Battlefields Through A Pinhole Camera.  
There are many, maybe too many, Civil War coffee table books.  But this book and the work in it sets it apart.  Better just go ahead and order 2 copies of this book–one for yourself and one for that person on your guest list.  The beauty of these photographs coupled with the horrors of thinking of Civil War battlefields calls to mind that statement from Yeats' poem "And a terrible beauty was born."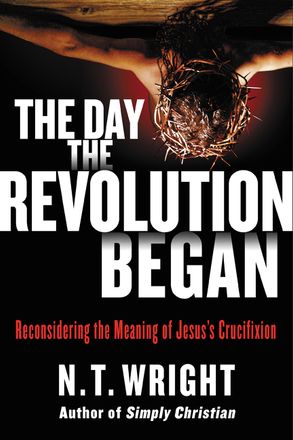 6.  The Day the Revolution Began: Reconsidering the Meaning of Christ's Crucifixion by N. T. Wright.  This book really looks good.  Many readers of theology grab up everything that Wright writes thinking that Wright's writing is right.  (Sorry.)  I am not the biggest fan of the good Bishop of Durham even though I stood next to him once some years ago.  Still, I have a great appreciation of him.  I look forward to diving into this book soon.
7.  If Daniel Silva had a new book out, I would recommend it.  It is somewhat hard to imagine Gabriel Allon celebrating Christmas on King Saul Boulevard with his Jewish family and friends, but one can always hope.
8.  Based on 2 ventures into the world of Craig Johnson and his iconic character Sheriff Walt Longmire, I think I can safely recommend the Longmire series.  If you like the books, you might like the television series.  If you like the television series, you might like the books.
If you are still wondering about a "hard to find the right book for this guy person," drop me a line and I might have further suggestions.