I love bargains.  Love getting two objects for the price of one.  I am constantly hunting for ways to save money, especially when pursuing the great white Book Sale (an allusion to Moby Dick).  But I also love when I can learn two things at once.  Given my own difficulties in learning one thing and given that "time's winged chariots" (an illusion to the poem "To His Coy Mistress") I am doubly challenged here, but also doubly blessed when it happens.
This is one of the reasons I really enjoy Daniel Silva's spy/espionage/adventure novel series about Gabriel Allon.  First of all, Allon is an art restorer by trade.  Each novel includes bits and pieces about his work in restoring fine pieces of art in churches across Europe and in his various studios.  But each restoration work gets interrupted by his other profession, which is in the Israeli intelligence community.
Each book reveals some aspect of art, artists, art history, art thievery, and art restoration.  My grasp of the great artists is dangerously deficient, so I benefit from these details which play varying roles in the plot development.  (You might reckon that a book with the title The Rembrandt Affair deals with art.)  Along with the art lessons, I always pick up details about Israel, the Middle East, terrorism, counter-terrorism, and a host of other points relating to current world events.  Of course, it is the page-turning action that provides the main motivation for reading these books.  But, I do get two and maybe three benefits for the price of reading one book.
Recently, I was reading James V. Schall's book Remembering Belloc.  Here is another "two for one" bargain and a treasure to boot.  First of all, Father Schall's writings are always a delight and full of fun and wisdom.  Then his topic is Hilaire Belloc, who was an amazingly prolific writer of history, travelogues, poetry, and other topics.  Schall picks details from essays and themes from Belloc's many works and restates Belloc's points in his own manner.  Of course, while reading this book, I am wanting to put it down and read Belloc, but Schall himself is too good.
Father Schall is always dropping hints, throwing out quotes, giving reading lists, and alluding to favorite authors in his writings.  You are always getting a grab bag full of new books to locate (most of which are actually old books) and authors to elevate to the "must read" stage.
This same "two for one" benefit can be found in reading any number of good writers, especially those who are great stylists.  I will never forget reading a Spurgeon lecture I disagreed with, but love because of how well it is written.  The histories and biographies of such authors as Max Hastings, Rick Atkinson, Bradley Birzer, and Paul Johnson are always UNSATISFYING, because when you read them, you automatically want to read more from the author and about the subject.
This past year, I read a book titled The Return of the Prodigal Son: A Story of Homecoming by Henri J. M. Nouwen.  This was definitely a "two for one" bargain.
First of all, Nouwen, a Dutch Catholic, writes in the tradition of great Christian works of meditation.  No doubt he held to theological positions that I would rank anywhere from disagreeable to deplorable, but that is not relevant to the content of this book.  This book is about thinking spiritually about the story of the Prodigal Son.  It is, we might say, a Bible commentary or extended sermon on that event.  Being in the tradition of pietistic meditative works, such as On the Imitation of Christ and The Golden Book of the Christian Life (excerpted from Calvin's Institutes), the book calls not for a mental connecting of theological dots, but for a heart-centered, soul-searching examination.
Second, the book is about the beautiful and rich painting by the Dutch Master Rembrandt titled The Return of the Prodigal Son (1661-1669).  I usually look at great paintings and respond with the profoundly insightful comment, "That's real purty."  (Let the reader understand:  For Southerners, "pretty" is an adjective, as in "I'm pretty hungry for biscuits and gravy," while "purty" means having the quality of beauty.)
I know enough about art to know that the works of the Great Masters, such as da Vinci, Raphael, Vermeer, and others are great art.  I have enough understanding to appreciate what Jan van Eyck, Pieter Brughel, and others from the Dutch and Flemish Renaissance accomplished.  I can even recognize and enjoy the works of Vincent Van Gogh (especially after Don McClean's song "Vincent") and Manet (one of whose paintings I have a reprint of and use in class).  I even try to restrain myself when trying to figure out the message of Picasso's works, and I have grown to better understand Gaugin's "Whence, What, Where?" as the "stupid bird" says.
And I know that Rembrandt is a big name.  But I still struggle to get past the "That's real purty" stage to being able to appreciate and internalize the works.  Then along comes Henri Nouwen and his book The Return of the Prodigal Son.  Nouwen loved the painting and received a print of it which he put in his office.  And he looked at it–often, a lot, and for long periods of time.  And he thought about it and meditated on it.
Nouwen brings the Bible and the work of art together in his meditations.  Step by step, he works through each portrait that appears in the painting, and there are six of them.  He considers them in the light of the brief details from the parable and then sees himself (enabling me to see myself) in each figure.  Love, sorrow, pain, repentance, mercy, wisdom, confusion, and a host of other emotions and reactions occur in this one setting.  Painted in his latter years, Rembrandt was biblical, autobiographical, and deliberate in his placement of every detail and in the more prominent or more subdued brush strokes in the painting.
Nouwen's work is a great example of the Lectio Divina approach to Bible study and meditation.  It is also useful in realizing how to approach art.  Eugene Peterson's book Eat This Book aptly prescribes this method of Bible reading.  (I have read Peterson's book twice, I think, and need about 79 more readings of it.)
Recently, a new hardback twenty-fifth anniversary edition of The Return of the Prodigal has been published by Convergent Press. Not only does this really nice book include the original, but it also includes a second Nouwen work titled Home Tonight.  I highly recommend this work.  It will be a blessing to heart, mind, and the senses.  It is great for morning study, with a Bible and cup of coffee at hand.  It is a book that I am not satisfied with by having read only once.
Also, the same publisher has another Nouwen book titled Love, Henri:  The Letters on The Spiritual Life by Nouwen.  Nouwen is well known for having given up a position in academia to minister in a home for special needs people.  He, himself, was far from perfect, but was a fine stylist in terms of writing and provides much that is engaging for the reader.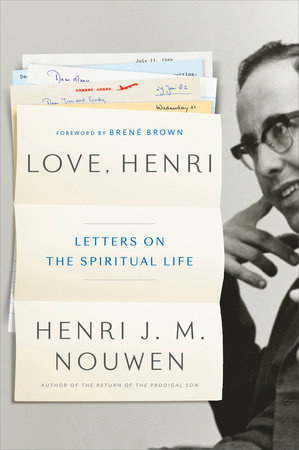 Other books on art that I have read or acquired along life's byways:
Francis Schaeffer's Art and the Bible.  Short and by a non-specialist, this book is amazingly helpful for Christians.
The picture is of an older edition of H. R. Rookmaaker's Modern Art and the Death of a Culture.  This is THE book for Christians to study.  Rookmaaker is THE art critic for Christians to read.
Anything Paul Johnson writes about is worthy, but art was his original call and interest.  Art: A New History is a big book by Johnson and only one of several he has done on art.  (Alas, I don't have the others.)
I have Rembrandt's Eyes by Simon Schama, but have not read it.  Schama is another case of a fine historian whose original expertise is in art.  I want every book Schama has written and would not mind having all his video productions as well.
I recently acquired Essential History of Art.  It fits into the broad category of art histories and coffee table books.  I found it for a small price, and it looks to be a good primer on the subject.
Vasari' Lives of the Artists has been around for years.  I acquired a decent copy some time back.  It is a minor classic in its field, although dated, and worth having for reading and reference.