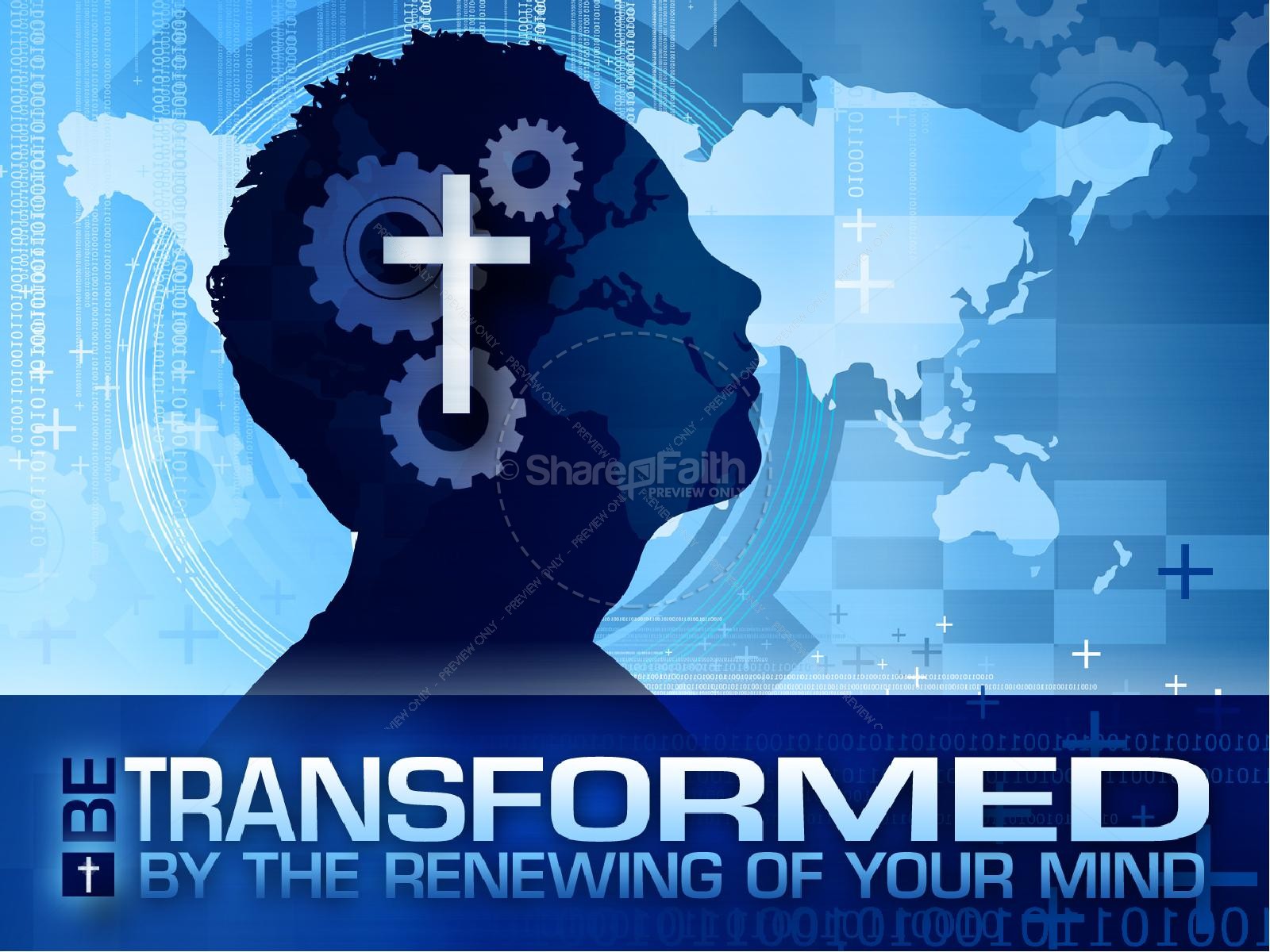 A post like this must, by the law of the jungle, begin with the famous quote by Harry Blamires.  He began his book The Christian Mind with the words, "There is no longer a Christian mind."  But that book was originally published in 1963–over 50 years ago.  I am not totally convinced of how true it was in 1963, but am convinced that there is a Christian mind today.
Without trying to miss the point that Blamires was making, he was writing in a time where C. S. Lewis (his friend), J. R. R. Tolkien, Christopher Dawson, Gordon Clark, Carl F. H. Henry, Herman Dooyeweerd, Flannery O'Connor, Arthur Holmes, R. J. Rushdoony, Stanley Jaki, Jaroslav Pelikan, H. R. Rookmaaker, H. Van Reisen, and many others were not only still living, but were writing books or in some cases preparing intellectually for the great works they would later write.
These were not just men (and women, in the case of O'Connor) who were brainy teachers in Bible colleges or intellectually leaning pastors.  Christian thought was and is part of a tidal wave.  None of this is designed to call for a mental rest break or assume we have captured all or even much of the academic high ground.  But finding top-heavy Christian books, journals, and monographs is not an impossible chore today.  Being able to keep up with it all is impossible.
I remember back around the mid-1980s, I was teaching a course on American literature for a local college.  I asked a Christian thinker about good books on American literature or literature in general from a Christian perspective.  He told me that there wasn't any.  (Again, this was pre-internet days and I think there was more stuff out there that neither he nor I were aware of.)  Now, I have shelves of books about American literature and American thought from Christian or theological perspectives.  Some of it is light and fluffy, but much of it is deep and weighty.  Some books are overtly Christian, while others are written with some Christian underpinnings or beliefs of the writers that are not openly displayed.
If there are several shelves of books on literature from Christian perspectives, they are walls full of books on history from the same.  Name about any field of academic thought, and there can be found Christians who are plowing up the ground and cultivating those areas for Christ.  Not all of the theological perspectives are the same, nor is the orthodoxy of the thinkers identical.  Marilynne Robinson's idea of Reformed theology gives me the heebie-jeebies, but she is writing fiction and essays from a Christian perspective.  Roy Clouser's views on origins is revolting to me, but his book The Myth of Religious Neutrality is a block buster.
I work in the thinking business.  I am a teacher of history, literature, government, and theology in a classical Christian school.  On the one hand, I am not a heavy weight, but I do try to work out and lift the barbells of the best Christian thinkers around.  I am constantly amazed at what Jesus Christ is doing in our time to reclaim the MIND as well as the rest of the earth in His active role as King of Kings.
In this post, I will merely highlight three books–two new ones and one overlooked one–that will challenge the intellect as well as minister to the heart.
The first book is Our Secular Age: Ten Years of Reading and Applying Charles Taylor, edited by Collin Hansen and published by The Gospel Coalition.
If The Gospel Coalition had never published this book, I would still be heavily indebted to them for the many fine articles, blogs, and authors who contribute to their ministry.  I am sure that if I looked long enough, I could find some (or many) points to dispute, but that contentious spirit does not serve me well, nor does it usually serve the greater Christian community well.
This book is a great contribution to Christian thought.  But it is, in one sense, just a group of guys all pointing–excitedly–to a Catholic Christian philosopher, named Charles Taylor, and his monumental book titled Our Secular Age.
Occasionally, I do something brilliant.  When it happens, it is sometimes an accident.  Some years ago, a local bookstore had some library copies of books for sale for $3 a piece.  Most were of no interest.  There was a fat book among them titled Our Secular Age.  It sounded somewhat interesting, so I went home and looked it up.  That evening, I had to take my son Nicholas (then in high school) to a party.  On the way, I stopped and grabbed the book for three bucks (hardback with mylar covering the dust jacket and in like new condition).
Several years later, I began hearing more and more about the book.  Meanwhile, Nick was at college and was reading Sources of the Self by the same Charles Taylor.  I slowly began connecting the dots. Then James K. A. Smith published a book titled How Not to be Secular: Reading Charles Taylor.  Then Nick graduated college and began some overdue leisure reading, which included Our Secular Age.
As is often the case, I am ten or more years behind everyone else on important books and issues.  But I am working on catching up so I won't be eleven or more behind.  So I graciously received and have now read this new collection of essays on Taylor's book.  Working backward, I will likely read Smith's book and then cautiously begin scaling Mount Taylor.
Several points in reference to the Gospel Coalition essays:
 Collin Hansen is top notch to me.  I really loved Young, Restless, Reformed when I read it a few years back.  It excited me and helped awaken me to what is going on in the ever widening Reformed circles.
Several of the contributors are known to me, including Hansen, Carl Trueman, Michael Horton, and Bruce Riley Ashford.  Those names are all in the plus column, but I also became acquainted with some other Christians, such as Brett McCracken (whose new book I now have).
These essays are designed to be bridge to helping pastors, teachers, and Christian leaders become aware of and make use of Taylor's insights.  Repeatedly, we read that Taylor's book is dense (T. M. Luhrman), inaccessible (Tim Keller), daunting, and intimidating (Hans Boersma).  These essays provide some stepping stones for making use of Taylor.
Charles Taylor is Roman Catholic, as is some other key Christian philosophers, such as Bernard Lonergan, Peter Kreeft (more teacher than philosopher), and some guy named Aquinas.  Setting the Five Solas aside (but not far away) for the moment, there has long been a practice of borrowing, lending, and paying back with interest between Catholic and Protestant thinkers.  (Where would we be without Flannery O'Connor and G. K. Chesterton?)  Much of this book is focused on filtering Taylor's thought into Protestant categories.
These essays are not "Charles Taylor for Dummies."  Having finished the book, I find myself ready to read it again–more carefully–rather than being ready to nod intelligently when Charles Taylor's name and ideas come up.  And believe me, his name and ideas come up often.
The second  book I would like to call attention to (realizing that it is actually the fourth or fifth one mentioned in this post) is Faith Formation in a Secular Age by Andrew Root.  This book is published by Baker Academic.
A few years ago, I read Root's book Bonhoeffer as Youth Worker and loved it far more than I expected to.  By that, I mean that I thought it would be biography of the earlier years of Dietrich Bonhoeffer's ministry labors where he was what we often call "a youth pastor."  It is biographical, but it was more focused on the type of ministry work he did and how we should approach youth ministry.  It also, as the subtitle notes, deals with Bonhoeffer's two fine books Call to Discipleship and Life Together.
I have yet to begin this new book by young Dr. Root.  But in my prelimary glances (also known as pre-reading), guess who and what he begins discussing?  You are right–Charles Taylor and Our Secular Age.  Then he discusses Bonhoeffer.  I hope to post more about this book soon when I am able to start reading it.
The third book (no, fifth or sixth) that I will mention is Truth Considered & Applied:  Examining Postmodernism, History, and Christian Faith by Stewart Kelly.  This book is published by B & H Publishing Group.
I first noticed this book a month or so ago in a local Christian bookstore.  I thought to myself:  What a fascinating sounding new book!  Later, when I was looking it up to learn more about it, I discovered that this "new" book had been published in 2011.
It is still anxiously awaiting my attention while it sits in one of the many "to be read" stacks, but I most interested in it.  The term "postmodernism" has been tossed around quite a bit and often misunderstood or misapplied.  It is among the ideas we have to grapple with as we delve into modern ideas and terminology.
More comments on this book will appear after I get started into it.  By the way, the index shows that Taylor is referenced six times, but the book in use is Sources of the Self by Taylor.