Dogs are a hindrance to reading.  Therefore, it is often useful to have a dog close by when reading just to test your own commitment and fortitude.  And it keeps you from reading too long without a break.  In contrast to dogs, coffee–especially in the morning–was invented to supplement reading.  Coffee warms and awakens the various parts of us that are not connecting to ink symbols on a page of processed wood.
Many people bemoan their lack of ability to read, stay awake, complete a book, etc.  Part of the problem relates to habits and part of it relates to timing.  I get sleepy reading (especially in the afternoon); I get distracted (always); I have trouble concentrating (continually); I get bored, restless, nervous, agitated, lethargic, listless, and irrational–sometimes experiencing all of those within one paragraph–while reading.  But I read on.  For me, the morning hour to hour and a half is the non-negotiable, non-changing, non-alerting part of life.  (Granted, circumstances sometimes do infringe upon this time.)
Here are some of my recent morning reads, both finished books and unfinished books:
Herman Bavinck on Preaching and Preachers, translated and edited by James P. Eglington, is published by Hendrikson Publishers.
Bavinck is often associated with heavy–in terms of size and content–theological works. He is best loved for his four volume Reformed Dogmatics, which also has been put in a more accessible one volume book.  He is one of the heavy weights in the Reformed tradition.  What a delight then, it is to have this short and very readable work that is focused on a much overlooked part of Bavinck's life–preaching. He was not a theologian for theology's sake, but a theologian who was concerned for the Word of God being communicated to God's people.
This work is moving, instructive, and even witty.  Bavinck quotes often from the Dutch Christian poet Bilderdijk as well as from other sources.  His aim is to help aspiring preachers attain a true eloquence.  That is, he wanted them to have–both in personal manner and theological presentation–a winsomeness to the truths they were preaching.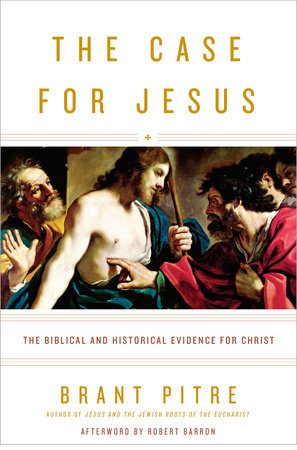 I have focused on several deals related to the study of Christology in recent months.  Before and during Advent and then Christmas, it seemed as though reading about Jesus Christ was most appropriate.  The Case for Jesus:  The Biblical and Historical Evidence for Christ, written by Brant Pitre and published by Penguin Random House, was sent to me as a review book–by my request.
I would generally classify the book as a work of apologetics, for it aptly defends the Gospels themselves and the claims of the inspired writers and of Jesus Himself concerning His person and work. But the book has done much more than answering the claims of critics (Bart Erhman, being the chief one).  This book is a solid Bible study, rich in content and exegetical insights.
I don't tend to be skeptical concerning the authenticity of the Bible.  Nor am I worried about whether the "lost gospels" are revealing the real story.  Nor do I even question whether Jesus said the words that so often appear in red print in some Bibles.  This book is a two-by-four in the face of those who raise such issues.  But my point is that this book has helped me. We preach to the choir because the choir needs preaching to.  If I were to write in the margins, I would been writing "Wow!" quite a few times.
Oh Death, Where is Thy Sting?  Collected Sermons by John Murray was published by Westminster Seminary Press and is available from Westminster Seminary Bookstore.
Many years ago, I worked my way through several books by the renowned Scotsman and theologian John Murray.  Redemption Accomplished and Applied is his best known book, and I found it challenging, but rich.  I also found Principles of Conduct to be a great study of the law of God.  The four volume Collected Works, published by Banner of Truth, is a treasure chest of shorter writings.  Murray's commentary on Romans has been consulted on various occasions.  But all that was years ago.
Then Westminster Seminary, where Murray taught, published a collection of sermons, many of which appear in book form for the first time.  On the one hand, this book–as cloth, board, paper, and ink–is a fine addition to the library.  Top rate binding and appearance add to its worth (and likely raise the cost).
The sermons, several of which are preceded by lengthy prayers, are theological treatises.  How did this man preach like this? How did the congregations he was visiting with hear and absorb this?  Murray did not or use Spurgeon's colorful and anecdote driven style.  He was careful, precise, orderly, and theological driven to unfold the text.  This book simply cannot be read just once.  At the same time, one can almost open it at random, read a page or two, and feel deeply instructed and moved by the Word of God preached.
If I were to venture a mild criticism, I might object a bit to the title.  One might think that these sermons are primarily focused on death since the verse reference in the title is one we associate with funerals.  Almost half of the sermons are on the passages from Romans.  (And there is not one on 1 Corinthians 15.)
At $22.50 (half price) this book must find its way to your shelf.  No, put it on your reading stand.
ONLY THREE BOOKS HIGHLIGHTED IN THIS BLOG POST!  There are more, many more.  But time spent blogging and reading blogs is time away from the book stacks.  Be patient, gentle reader.  Share your thoughts and suggestions.  Share this post.  Help me get a thousand viewings for the month.