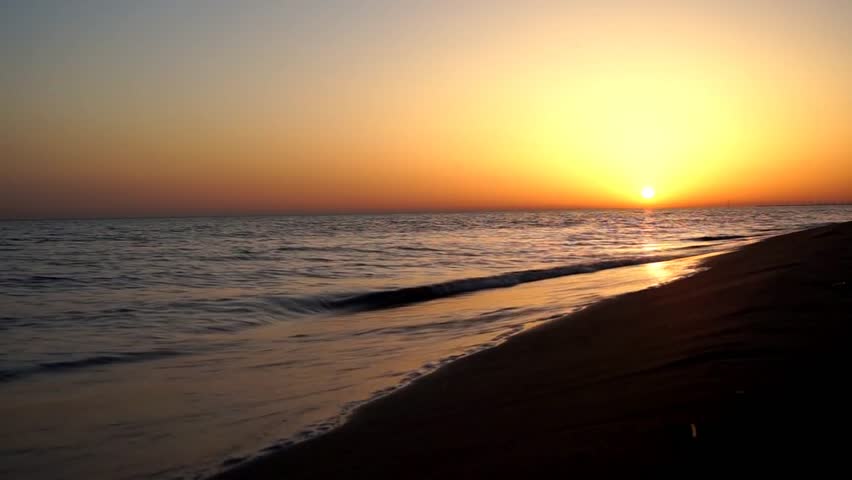 I changed.  It wasn't sudden or even deliberate, but it happened.  Once I was the proverbial Night Owl. It was the stroke of midnight that fired up my mind and witnessed the most intense reading.  The stillness and quiet of the hours after ten p.m. were golden.  Whether sitting at a desk or reclining in bed, that was my favorite time to read.  But I changed.  Maybe it was work.  Maybe it was marriage and family.  Maybe it was the racking up of mileage on the biological odometer.  Or maybe it was the guilt of the old timers who scorned the late night person and assumed that any real man would be up before the dawn.
Coffee helped.  Helped is a weak description.  Coffee was the bridge, the fix, or the possibility.  But now it is the call to get up.  Often I awake and simply cannot wait until I can turn on the coffee maker, begin the Bible reading, and then the reading begins. All too soon–about an hour and a half later–it ends.
Choices for morning books are determined as follows:  1.  Is the book written by and for and about Christians?  2.  Will it fill a spiritual need or deficit in my life? 3.  Is it readable?  The last question relates to whether the book is on a level I can understand and be challenged by and not lost by reading.  If it is too difficult theologically, it gets a either put aside or is read in very small segments.
Now for some of my recent morning reads.
Speak The Truth in Love: How to Bring God Back Into Every Conversation by Carmen LaBerge is published by Regnery Faith.  Carmen LaBerge's website is found HERE.
One of the main and recurring things I learn from books is how wrong I so often am.  I have to admit to being a bit shy about reading a book by a woman who is talking about conversations.  Yes, I lean toward books by men talking about war and politics or theological battles.  No, I am not against women and have the highest admiration for Margaret Thatcher, Flannery O'Connor, Caroline Gordon, Jane Austen, Louise Cowan, Jan Karon, Barbara Tuchman, and many other women.
I recognize that different writers write for different audiences.  I don't mind being an outlier in the audience.  I had the suspicion that this would be a really good book for "the women at church."  By that I meant that I thought this book would be like Edith Schaeffer's books from the past or Nancy Leigh DeMoss Wolgemuth's books now.
Stop throwing things at me.  I admit I was wrong.  I was corrected, rebuked, and even slapped before I got even a few pages into this book.   And yes "the women at church" need to read this book and discuss it, but so do the men.  Knowing the dedication of the two groups, I would bet more money on the first group than the second.
This book has earned a place on my apologetics shelf.  Apologetics is defined as "the defense of the faith."  The reader wanting to know the particular battle ground issues dividing followers of Van Til from Clarkians and both of those groups from Classical Apologetics need to looks elsewhere.  This book is the real, in-the-street, sitting together for coffee or a meal, elbow rubbing apologetics.  Francis Schaeffer would have loved this book.
Or rip the book in half and place it on both the apologetics shelf and the evangelism shelf.  NO DON'T TAKE THAT LITERALLY.  DON'T RIP BOOKS.  There is a strong connection between the roles of the apologist and the evangelist, and this is not the book to see the comparisons and contrasts.  This book is self-help.  But it is the flotation device that is to keep you from drowning while you reach someone else who is going under.
Talking to unbelievers is difficult work.  The old door-to-door evangelism may be effective for some, but it has largely been weighed in the scales and found wanting.  The two week long mission trip to outer–who knows where–maybe some far off largely pagan land like Vermont–may result in "57 people making decisions for Christ" but I have concerns about that method.  (I am not against it.  My younger son went to Ireland this past summer for beach missions work.)
How do we talk to, share with, listen to, minister to, show compassion to, and share the Gospel with people who are outside the faith.  Typically, I describe the mission to three types of people:  Lost people (those who are "professing" non-Christians), un-churched people (for all kinds of reasons), and under-churched people (people who are part of a church but are not being fed, or being fed the wrong stuff, or not taking what feeding there is).  The last two categories fit most people I run into.  Here in the deep Bible-belt South, most people have some sort of loose connection to Christianity and church.
How do we reach people?  Some well-meaning Christians load their FaceBook accounts with blistering rants against all the unbelievers in range.  For some, unbelievers include all Catholics, every Protestant who doesn't adhere to every jot and tittle of "right doctrine," and a lot of other semi-innocent bystanders.  I love the opportunities that FB provides to share the Faith and to be encouraged by other believers, but it is no substitute for actually facing our neighbors.
On the opposite and even worse extreme than our beloved zealots are the namby-pamby of every age.  "Maybe if I could soften some of the rough edges of Christ's message, then more people will respond."  Many people create evangelism that presupposes that God in Heaven is saying, "Wow.  Why didn't I think of that?"  We have to be uncompromising on the truths of who God is, what Jesus came here for, and what changes Christianity brings into our lives.
We have to talk.  We have to listen.  We have to respond.  And we have to respond faithfully to the Bible.  That is what this book is about.  It is vital stuff.  Worse than my prejudging the author and content is my failure to apply what this book is saying.  The men at church–any church, every church–really need to read and discuss and implement this book.
Let me end with some good quotes from Speak the Truth:
"Jesus spoke with people; He didn't speak to issues.  Why is that? Because for Jesus the issue is always the same: the issue is redemption.  We can learn a lot from the way He reframed conversations to help others see the supernatural and eternal perspective on temporal realities."
"Whether the issue is pancakes, porcupines, politics, or parenting, the issue is God.  'What?' you ask.  Yes, really. From the subject of pancakes, you can talk about manna, bread of heaven, and from there the bread of life, Jesus Christ…."
"We must not reduce the Gospel to anything less than its comprehensive nature. People living in deep darkness need the fullness of the Light of Christ, nothing less."
"Being a Christian is an identity; it is a calling, it is a way of life, it is a mission, and it is a post.  It informs and influences every part of life: how we think, what we watch, what we buy, how we work, who we date/marry, how we relate to others, how we parent, how we vote, what we expect from government, how we serve, how we spend our money, and what we say in conversation."