The reading habit has reached a dangerous stage when the reader begins stacking up and reading books about books, books about reading, and books about authors. At that stage, there is no real help or hope for the reader.  There is only the certainty that the books regarding books will lead to yet more books, including more books about the books.
Needless to say, I have sought, solicited, begged for, stayed awake at night crying for, and offering to pay for help.  No use.  Books lead to books.  Books lead to books about books.  Books about books lead to more books and books about books.
Here are some recent (and a not so recent) stack of books regarding books, reading, and authors.
You Must Read: Books That Have Shaped Our Lives is published by Banner of Truth.  This book is a collection of chapters about the writings of Iain Murray.  Prominent pastors and theologians discuss how Murray's different books have impacted their lives and ministries.  I love Iain Murray's biographies and other works.  I resolved to enter the ministry after I read the second volume of his biography of Martyn Lloyd-Jones many years ago. (I was staying home from school and was sick: I remember it as one of the best days of my life.)
On Reading Well: Finding the Good Life through Great Books by Karen Swallow Prior is published by Baker Books.
This book really looks good.  I have not started it yet, but I am really looking forward to it.  The chapters focus on particular virtues as found in great classics.  Chapters focus on such works as  The History of Tom Jones, a Foundling by Henry Fielding, The Great Gatsby by F. Scott Fitzgerald, A Tale of Two Cities by Charles Dickens,  The Adventures of Huckleberry Finn by Mark Twain,  Silence by Shusaku Endo, The Road by Cormac McCarthy, The Death of Ivan Ilych by Leo Tolstoy, Ethan Frome by Edith Wharton, Pilgrim's Progress by John Bunyan,  and  Persuasion by Jane Austen.
BUY THIS ONE FROM Heart and Mind Books.
I first read 84 Charing Cross Road by Helen Hanff some years ago.  I had previously watched the slow, but enjoyable movie version.  It is charted for another reading soon.
Several times in past years, I looked at the book titled The Guernsey Literary and Potato Peel Pie Society by Mary Ann Shaffer and Annie Barrows.  Yet I didn't buy it.  Then a friend, Myra Francis Johnston, told me about the movie.  So, one night we watched the movie, and I was in love with the story.  The book is now on my "must read when I want a purely enjoyable book" stack.
I will soon, Lord willing, be writing a review of Our Prince of Scribes: Writers Remember Pat Conroy, edited by  Nicole Seitz and Jonathan Haupt.  It is published by the University of Georgia Press.
My initial response is that this book makes me sad.  It makes me sad because I never met Pat Conroy, only started reading his books a few years back, and never wrote him a letter.  Along with whatever literary gifts he had, he was gregarious, outgoing, fun to be around, and incredibly helpful to aspiring authors.  He was also dedicated to his fans.  Conroy was a man with many fine qualities that we don't always find in literary folk.
I am well into reading How to be Unlucky: Reflections on the Pursuit of Virtue by Joshua Gibbs.  It is published by Circe Institute.
This book is such a delight.  It is really an extended commentary and personal testimony to the transforming effects of literature.  But the particular work that Gibbs is examining is The Consolation of Philosophy by Boethius.  In high school, college, graduate school, and the first twenty years of teaching, I did not read The Consolation of Philosophy, nor was I familiar with the book.  (Just admitting all that I never read in the first 40 years is near criminal.)
Then one year, Matthew Smallwood gave a couple of talks on the book to my Humanities class.  I still didn't read it.  Then about 6 years ago, my Humanities class and I read the book together.  I thought it was quite good.  Two years ago, I read it again with another Humanities class.  But now, sitting at the feet of Mr. Gibbs, I am filled with repentance and sorrow for not having a deep enough experience with Boethius.
GET THIS BOOK from the Circe Institute and get a copy of Boethius and get to reading.
I am overwhelmingly jealous of my daughter TaraJane who is taking a class from Dr. Jessica Hooten Wilson, author of Giving the Devil His Due: Demonic Authority in the Fiction of Flannery O'Connor and Fyodor Dostoevsky.  As a consolation prize, I got to meet Dr. Wilson, and she autographed my copy of her book.  Dr. Wilson studied under Dr. Louise Cowan, who was the greatest literature teacher in America.
And, this book is about two of my favorite authors–Flannery O'Connor and Fyodor Dostoevsky.
A friend sent me a copy of I'd Rather Be Reading: the Delights and Dilemmas of the Reading Life by Anne Bogel.  It is hard to imagine a book being more fun and encouraging than this one.  This read was a total dessert experience.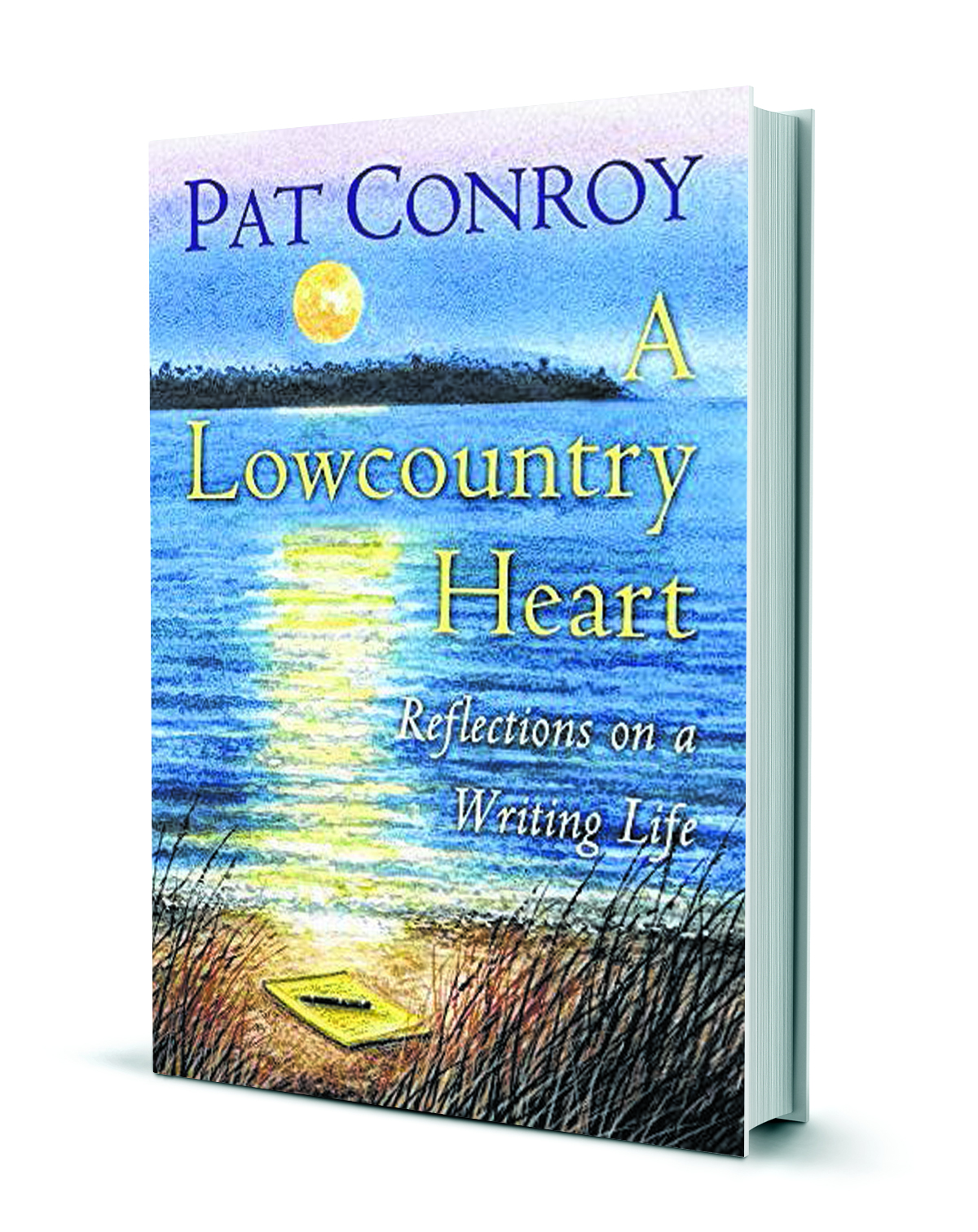 As soon as I finish the tribute book to Pat Conroy, I will begin reading some of his books that I never got to.  Lowcountry Heart: Reflections on a Writing Life was published posthumously in 2016 shortly after Conroy's death.  Marked down and located in the bargain section of our local Books-A-Million, I was quite glad to find this book.  A few years back, I read his other book of essays called My Reading Life.  In fact, the copy I have of that book is autographed.  That is the closest I ever got to Conroy, but I still have the words the wrote.