First, I will begin with a defense for, a plea on behalf of, an apologetic regarding reading fiction.  On second thought, naw, I won't.  The convinced are already singing in the choir and the unconvinced are trying hard enough to read all the non-fiction, biographies, histories, and theology they possibly can.  Still, I feel a bit of pity for the person who does not enjoy a good novel–often.
Second, I will describe in great detail the various shades, levels, degrees, and genres of fiction.  By that, I mean the literary classics, the newer works that are literary, the form-novels, escape reading, historical fiction, and so on.  On second thought, naw, I won't do that either.
So, I will describe a few novels I have read of late and sing a bit of praise on their behalf.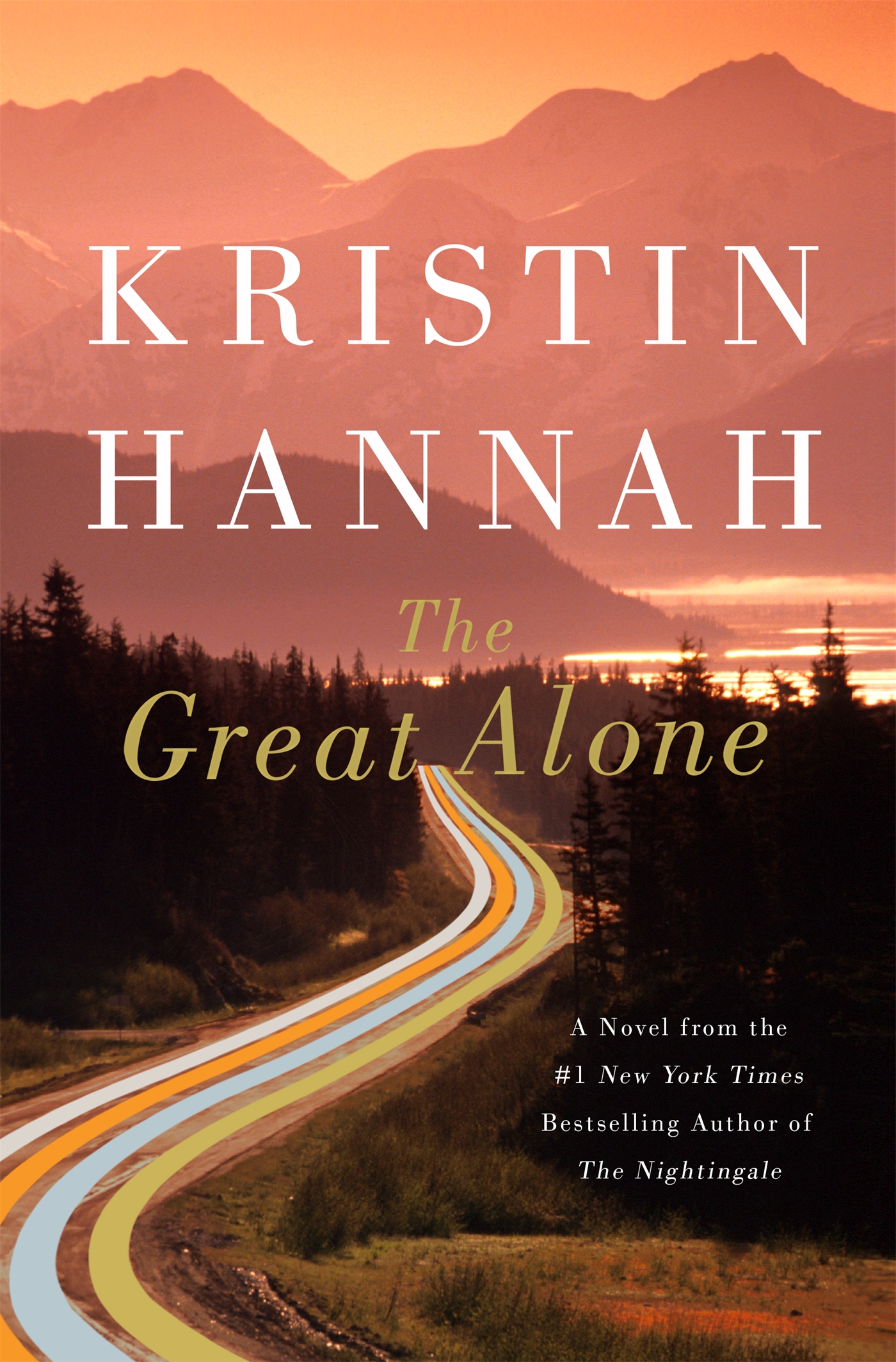 I first took notice of this book after seeing that an old friend from Monroe, Louisiana, Robert McBroom, was reading the book.  Like me, Robert is a southerner through and through, an Agrarian, and a Calvinist.  So, when I found a like-new copy of this book at a thrift store, I snatched it up and then piled it up with dozens of other books.  Then it occurred to me one day that I should read it.
Kristen Hannah is not a new author by any means, but she is new to me.  This is a great, though very sad–at points, story.  Set in Alaska in the early 1970's and 80's, it deals with a family undergoing a series of hardships.  Some of the hardships are environmental (surviving in Alaska), some are historical (PTSD from Vietnam experiences), some are social, some economic, and, even though Hannah may have not intended this, some or all are theological.
The key messages from this book:  The importance of community and of forgiveness. The harsh world of Alaska demanded community, and that can be seen as a metaphor for our lives here.  The people who bond together are an unlikely group, but each has his or her own gifts and strengths that contribute to survival.  Forgiveness is the overwhelming theme of the book.  In our world, forgiveness doesn't always happen when and to the degree it needs to, and some of those who need forgiveness the most are never brought to the point where they see that need.
I don't want to imply that fiction is read so that lessons or theological truths can be derived from stories.  But glimpses into life reveals lessons and theological truths.  And stories often convey those messages powerfully.
Sisters of Shiloh by Kathy and Becky Hepinstall proved to be a very fine novel.  Set in the Civil War, two sisters go into the Confederate Army posing as men.  It actually did happen quite often in that and other wars.  This story is filled with pain, suffering, love, and attempts to make sense of life in a fallen world and in the midst of a brutal war.
Concerning the authors, Kathy Hepinstall is a novelist with several successful works to her credit.  Becky Hepinstall is a college history major whose contribution to this book was the historical details.  Amazing teamwork from these two Texas women.
I don't purposely seek to read either historical fiction or Civil War novels, but I have ended up reading quite a few through the years.   My favorites are The Unvanquished by William Faulkner and None Shall Look Back by Caroline Gordon.  Of course, such books as Gone With the Wind cannot be ignored, and over the years, I have enjoyed teaching Killer Angels to many classes.
Somewhere this past year, I was reading an article that recommended two Christian authors–Marilynne Robinson and Amor Towles.  I read and loved Gilead, Home, and Lila by Marilynne Robinson a few years back, and I have bought her essay collections.  I hope she wins a Nobel Prize for Literature soon.  Amor Towles was a totally new name for me.  I am still not certain why he was recommended as a "Christian" author.
This summer while making an mostly unsuccessful hunt in a used bookstore in Denison, Texas, I came across one of Amor Towles' two novels–Rules of Civility. Diving in, I found the time, the setting, the characters, and the topic of the book uninviting. In other words, Towles is not a southern author.  His book is told from the viewpoint of a woman named Katey Kontent who is living in New York City in the 1930s.  The uninteresting book kept drawing me deeper and deeper into the story.  At some point, I realized that I was in the grip of a very skilled writer and a novelist with lots of promise.
I don't have Towles' second novel, A Gentleman from Moscow, but I am sold on his writings.
C. J. Box is top shelf.  I have now read nearly all of his Joe Pickett novels–out of order.  I have nearly all of his novels in nice hardback editions, and one autographed copy of Winterkill (replacing my trade paper copy). Box writes murder mysteries and good ones.  His central character is Joe Pickett, who is a game warden, husband and father to three girls, and a often stumbling man who persists in finding the ugly truths others cannot see.  He also has an amazing friend named Nate Romanowski, who I want for a personal friend. The stories are set in Wyoming and in modern times, but the books have a powerful western feel.  In fact, Box and Pickett may actually overuse the term "Get western" when speaking about events that are about to involve a shootout or the like.
Is Box writing "literature"?  Probably not, but he writes good stories with a powerful human dimension.  As a character, Joe Pickett is a lot like Sheriff Walt Longmire over in neighboring Montana.  I wish those two guys–Pickett and Longmire–could team up at least once.  (How about that Mr. Box and Mr. Craig Johnston–if you are reading this blog?)
I started the Pickett novels somewhere in the middle and based reading on whichever books I had.  As is often the case with series, the earlier books are harder to find in hardback editions (unless one is willing to shell out some big bucks). Having now read all of the earlier books, I can soon get to his latest in the series–The Disappeared.
Again, love this author's books, love Joe Pickett and his family.  And Box is a Presbyterian and the Pickett family are believers (although Joe sometimes cusses right smart.)
Another writer that I have been working on getting to know is Alan Furst.  He is often proclaimed to be one of the best espionage writers.  Part of the attraction is that his books mostly set in the 1930s and then in the World War II era.  This sometimes means an unhappy ending as in the case of The Spies of Warsaw.  Despite the best efforts of French military intelligence officer Jean Francois Mercier, neither Poland nor France will be able to circumvent the history that actually happened during the years leading up to the attacks that began World War II.
Perhaps this is enough for now.  I am looking forward to some future reads including The Resistance by Douglas Bond. I previously read Bond's book War in the Wasteland, which is about World War I, and reviewed it on this blog.  I am watching the mailbox for The Resistance to arrive.  I also will be starting The Shortgrass by John J. Dwyer.  Both Bond and Dwyer are Facebook friends and brothers in Christ.  The Resistance and The Short Grass are set in World War II.  I am hoping that Lief Enger's latest novel Virgil Wander is under the Christmas tree.
Also, I expect to be reading some Russian guys named Dostoevsky, Tolstoy, and Solzhenitsyn for school.