Maybe I do believe in what is called "Second Blessing."  And I certainly do believe it is the power of God's Holy Spirit at work.  And it was not something that happened when I was a new Christian.  The Second Blessing that I refer to is learning to love mornings.  I wish that I could boast of being up by 4 or 5 a. m., but for that to happen, there will have to be a third blessing.  However, I do love mornings, and I love them for the fact that this is the time when I enjoy the BBC, not meaning the British Broadcasting Company, but rather Bible, books, and coffee.
Here are some of the recent reads that have been very strongly caffeinated remedies for both the heart and the mind.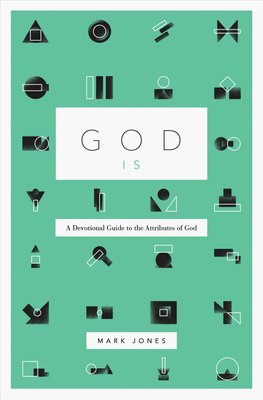 Mark Jones is a bright, young pastor, theologian, and writer who lives in Canada.  His mind, heart, and writing style almost appear to be cloned from the inimitable J. I. Packer.  In his book, he does several things.  First, he takes the reader through some deep systematic theology. In fact, the central focus of the Christian life is knowing who God is.  But this is not the deep end of the Olympic-size theological pool where Jones simply pushes you in and says, "Swim."  He is clear, brief, direct, and very understandable.
Second, he has this book divided into 26 chapters with some introductory pages and an epilogue.  That makes this book a great resource for reading over the course of a month. Families could read it for the family devotion or Sunday school classes could use it as well.  (Preachers:  Don't feel ashamed if you want to use the book for a sermon series.)  The chapters are short.  In fact, I had planned on finishing the book on January 27, but found myself reading more than one chapter on quite a few mornings.
Third, Jones brings you into his circle of mentors, teachers, and guides.  Like Packer, Martyn Lloyd-Jones, and Jerry Bridges, Mark Jones is on a first-name friendship basis with many of the Puritans, Reformers, and Church Fathers.  One could simply go through this book and read the quotes–all warmly evangelical and nourishing–and delight in it.  The notes at the back of the book were announcements to me of books I should be reading and acquiring.
Fourth, in each chapter Pastor Jones first discusses and explains the doctrine–God's Omnipresence, for example.  Then he turns the focus to Christ.  God's attributes are found in the Lord Jesus Christ.  His Incarnation did not mean that He was not God the Son for a season. But we often don't realize how Jesus has the same attributes we attribute in a fashion to the Triune God.  The final part of each chapter is application.  God's attributes are not speculative, philosophical, or theoretical characteristics of a Supreme Being.  Our Covenant God reveals Himself and teaches us through that most vital aspect to all life and learning–Knowing God.
Along with this book, Jones' book Knowing Christ, which I read last summer, is also a fine work.  It should be read after reading Packer's classic work Knowing God.  In fact, Dr. Packer wrote the foreword to Knowing Christ.  Once again, this book will take the reader deep into the Bible and theology with abundant quotes from the Puritans, their forebears, and heirs.
Some may be familiar with Jones from the massive book that he and Joel Beeke compiled titled A Puritan Theology:  Doctrine for Life.  This is a weighty book in every sense of the word, but one that can be digested in small sections.  Maybe this summer, I can return to digging from this gold mine.
This past summer, Mark Jones gave some talks in Brazil where there is a growing love of Reformed theology and Puritan writings.  At least some of his books have been translated into Portuguese and published in Brazil.  He is also in demand as a speaker across North America.  With his youthful mind and love for God's Word and God's servants of old, I am hoping to see quite a few more books from him as the years go by.
I mentioned Joel R. Beeke a few paragraphs ago.  Whereas I fight back being jealous of Mark Jones' youth and brilliance, I have to combat a different type of jealousy regarding Joel R. Beeke, who is close to my age.  Pastor Beeke produces books faster than most people read them.  He writes, edits, compiles, or reprints and promotes more books than I can keep up with.  He may be the leading expert on the Puritans in our time.
I recently read and greatly enjoyed his latest book Reformed Preaching.
Take this warning:  No man dare enter the pulpit without reading deeply, prayerfully, slowly, repeatedly, and thankfully from this book.  It is a wealth of practical instruction and guidance for the pastor and speaker.  Also, it is a history of preaching.  In fact, much of the book is a history of the preaching styles and focus of great preachers.  The history begins with the Reformers, and that does not mean just Calvin and Luther.  No surprise also that Beeke, as a proponent of the Puritans and their theology, includes lots of biographical and exhortative information about those hardy Englishmen.
There are also chapters devoted to Dutch preachers.  I can never really decide who were the greatest:  The Puritans, the Scots, or the Dutch.  I don't have to pick a favorite, and they are all described here.  Some of the more recent preachers like Martyn Lloyd-Jones are included as well.  Even though the history section of this book is lengthy, I would have enjoyed yet another one or two hundred pages of such material.
Pastors need to be well versed in history and theology, they need to also be grounded in other areas that Beeke addresses.  These included being balanced (Woe are us Calvinists all too often!), being effective (not the same as being successful, but also not the same as being theologically sound), and being holy (and that is not just a scandal in the Roman Catholic Church).
The opening chapter of this book is titled "Reformed Experiential Preaching."  When I first started this book (in either November or December last year), I read that chapter in one sitting.  The next reading time, I could not bring myself to move on in the book, but chose to read that section again.  I am still planning on reading the last chapter, "Preaching for Holiness," again.
I have been blessed by being able to put this book in the hands of other preachers.  I wish I could give out a hundred copies of it.  My preaching career is over, so it seems, but still I found the book helpful and soul-nourishing.  The man or woman in the pews can read this as profitably as the preacher.
Reformed Preaching and God Is are both published by Crossway Books.  Knowing Christ is published by Banner of Truth.  A Puritan Theology is published by Reformation Heritage Books.