The beginning of the day and the ending of the day are for me the two best reading times.  They call for different kinds of books, and I usually have a half dozen books going.  Some get more attention, others less.  Some fit the niche perfectly, while others are hard to adapt to.  Much always depends upon alertness and relevance, but some authors, as we all know, lure us more easily within their pages than others.
I am currently working through a book titled Reading Acts by Joshua W. Jipp.  This book is published by Cascade Books, which is part of Wipf and Stock.  This study is not a commentary, but rather a thematic examination of Acts.  Luke, the author of both the Gospel account and Acts, was a superb stylist and writer.  Themes overlap both of  books in the Bible.  It is all too easy to be doing the daily Bible reading through Acts and not catch some of the recurring and developing ideas.
One might wonder at times why Paul repeats his own salvation story three times, or more particularly, why Luke records this.  Today, I read the part of the book detailing Paul's Mediterranean journey to Rome, with a his side visit to the Island of Malta.  Jipp's discussion of this was incredibly edifying and enjoyable.  Those chapters can create a panic for the preacher who is suddenly faced with a long narrative and is puzzled by this seeming detour from the story.  Far from being an unnecessary rabbit trail, this story is rich in metaphor and meaning.
Delightful book that should precede and then be used within a study of Acts.  Joshua Jipp is Associate Professor of New Testament at Trinity Evangelical Divinity School.
The Essential Karl Barth: Reader and Commentary is compiled and edited by Keith L. Johnson and is published by Baker Academic.
Karl Barth is one of the biggest names in Twentieth Century theology.  For me, he was a name that quickly showed up on the enemies lists based on who I was reading when I first started reading theologians.  Two of my theological heroes, Cornelius Van Til and Gordon Clark, wrote books examining, critiquing, and arguing against Barth and those who were embracing his theology.  Quite often his name showed up in a list consisting of Emil Brunner, Rudolf Bultmann, and Paul Tillich.
Being focused on studying history and literature, but reading theology on the side, I was too busy trying to get grounded in the basics of Reformed theology and thought to read the Germans and other theologians of varying positions.  That was not a bad approach.  Over the years, however, I continued to read quotes from Barth that were, without question, really good.  No surprise since many bad thinkers have turned apt phrases.
In the past several years, I have slowly lurked into the corpus of Barth's writings.  His sermons on World War I, titled A Unique Time of God: Karl Barth's World War I Sermons, was a very useful account of a man who went against many of his peers and who opposed the German actions and entry into war.  Also, his Epstle to the Ephesians was a rich study.
This book begins with a useful biographical sketch of the man and his theological development.  He lived in the midst of peril and was strong in condemning the social and theological evils of his time.  He first made an impact on the world when he published his commentary on Romans.  The second chapter of this book is a lengthy selection from that work.
I seek to read with discernment and with a willingness to be instructed.  That should be the goal whether it is Barth or Calvin or Spurgeon that we are reading or our local pastor who we are hearing.
The Greatest Minds and Ideas of All Times by Will Durant is simply fun.  This short book contains Durant's picks for the greatest thinkers, poets, books, civilizational achievements, and dates for all time.  Whether we agree with him often or rarely does not matter, this is a delightful excursion through the thinking of a man who had an encyclopedic knowledge of history without any taint of dullness.
Durant was an optimistic Humanist.  That optimism along with his barbs against Christianity (wherein he sees Calvin and others as having skewered the teachings of Christ) is more amusing than irritating.  And it is offset by the enthusiasm of his lists and his assumption that we all love to know, just as he did.
Venice Saved by Simone Weil is published by Bloomsbury Academic.  This work, appearing in English for the first time, was translated by Silvia Panizza and Phillip Wilson.
Simone Weil is one of the many voices from the Twentieth Century who spoke prophetically and wisely about the times and cultural challenges of her day.  Her days on this earth were short–1909-1943.  Her life was difficult for she was in France when it was conquered by the Nazis.  Although she was of Jewish heritage, she moved toward the Christian faith.
She is one of the subjects of Alan Jacobs' remarkable book The Year of Our Lord 1943: Christian Humanism in an Age of Crisis.  Reading about her there and also reading an essay she wrote about education all led me to wanting to know more about her and her writings.  She was not a playwright, but she did work on a play that was never finished.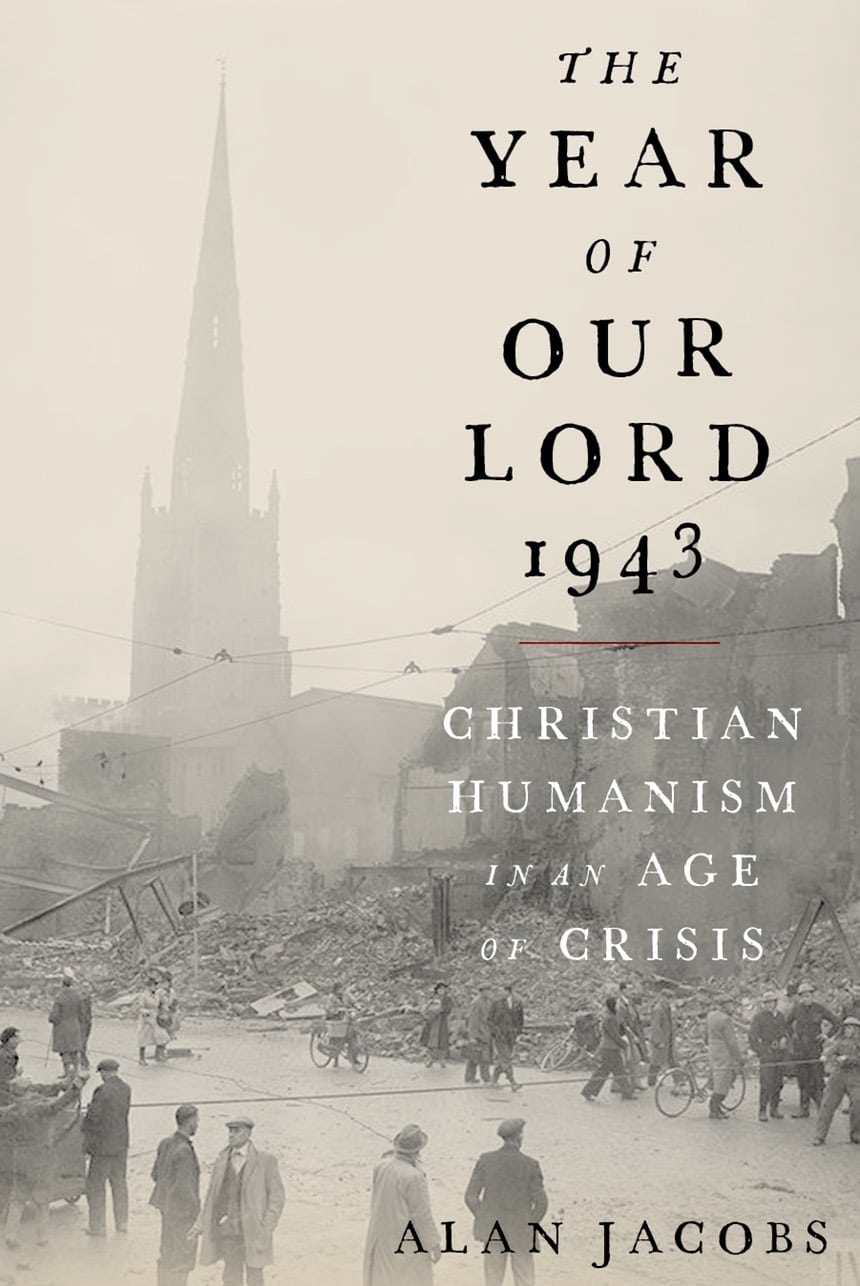 Venice Saved deals slightly with history, but is better seen as a commentary on Weil's own times–World War II.  The story is simple and the meanings of different statements are transparent in their application to her times.  Venice was a beautiful city that was on the verge of a takeover by its enemies.  But isn't our culture always standing on that same precipice?
This delightful book has a lengthy and somewhat tedious series of introductory essays by the translators.  I plodded through them and found them helpful, but I think they may be better read after I finish the play in a couple of days.
Time and length fails me from being able to highlight my evening reads, but I will list them.
The Pioneers by David McCullough.  Good story by a great historian.
Sand and Steel: The D-Day Invasion and Liberation of France by Peter Caddick-Adams.  Hefty and good reading.
Ben Hur by Lew Wallace.  Rich in details about the ancient world.
Mustang by John Dwyer.  Sequel to Shortgrass.  Set in World War II.
The Other Woman by Daniel Silva.  Great spy novel by the master of that genre in our times.