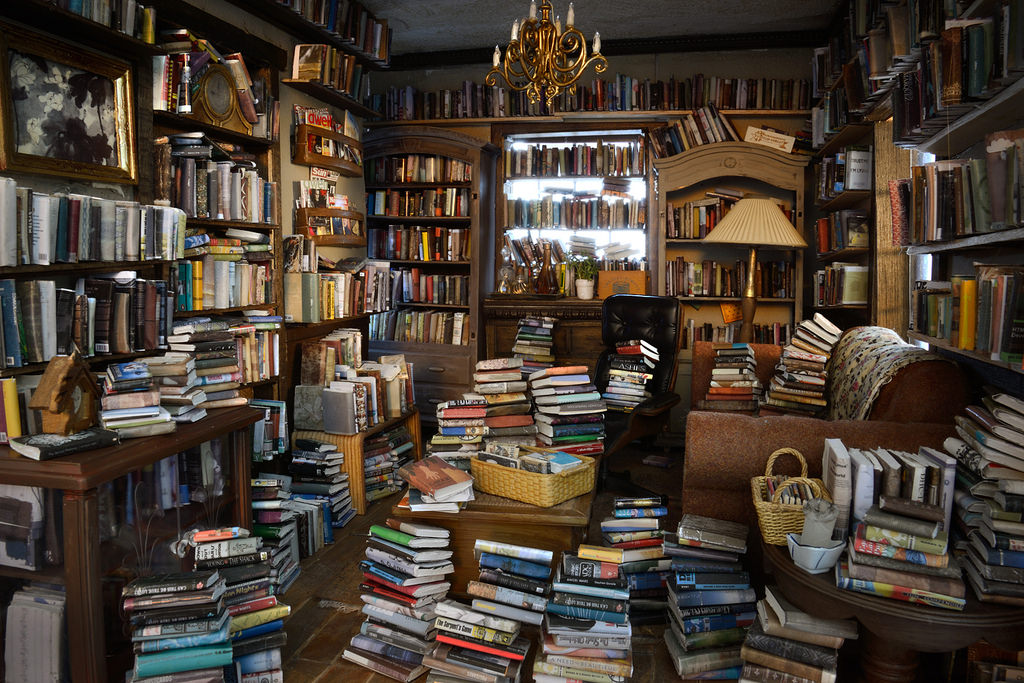 There are always more books to buy, acquire, read, start, review, re-read, shelve, stack, and hoard.  It is a hopeless quest.  And I continue to persevere and continue to fall behind.  Let me give out some comments on a few books that are on my book stacks and have book marks somewhere near the beginning pages.
I love biographies and biographical studies.  These two books cover aspects of the lives and ministries of two very different servants of God.
The Pastor of Kilsyth: The Life and Times of W. H. Burns by Islay Burns is published by Banner of Truth.
Banner of Truth has long been known for publishing or reprinting biographies of pastors, theologians, and other Christian figures.  There is a predictability to their works of this sort.  Book collectors and hunters who are generally in the British Isles continue to comb the old libraries and collections and find long forgotten gems.  W. H. Burns is not a well known figure like George Whitefield or Charles Spurgeon or other men in pastoral history.  His obscurity is a selling point.
Even in our day, there are many fine, faithful, and gifted publicly known pastors and teachers.  Thank God for these men who are in the limelight and who are preaching weekly and teaching even more often to faithful and large groups of people.  But how many pastors are there out there who are speaking to congregations of less than 100 people?  Or, in some cases, less than 50 people?  The work of God's Kingdom depends on the faithful local pastor even more than it depends on the man whose name is well known in the Christian world.
Iain Murray, a man responsible for so many good books he wrote and more that he got published, says that this book is "One of the best Scottish ministerial biographies."  His endorsement alone is enough for me.
Never Doubt Thomas:  The Catholic Aquinas as Evangelical and Protestant by Francis J. Beckwith is published by Baylor University Press.
We learn by small increments.  Names, key facts, descriptive phrases, and a few other mental bullet points make up much of the foundations for learning.  Learning begins by simplifying, and simplification is, by its very nature, distortion.  The name of Thomas Aquinas appears in virtually every study of European history or theology.  He was and is the linchpin for much of Catholic theology, but he is also reckoned to be one of the biggest names in philosophy, especially Medieval philosophy.  While philosophers come and go, there are still many who self identify as Thomistic scholars.
The simplification says that Aquinas took Aristotle's writings and fitted them within Christian doctrines, thus creating a syncretism of sorts that was both Catholic theology and Greek philosophy.  The problem with such simplifications is that the largest work of Thomas Aquinas, his Summa Theologica, runs into multiple volumes, and there are other books as well that he did.  He was a profound and vast thinker.
Many of the authors I have read over the years gave short shrift to Aquinas.  Granted, they were not writing about him specifically or in depth, but I picked up the mode of dismissing Aquinas and anyone who claimed to be in his camp.  "Fools rush in…" as the saying goes.
There are a number of respected Protestant theologians and philosophers who hold Aquinas in great esteem.  The list includes Alvin Plantiga, J. P. Moreland, Carl Trueman, and most notably, the late R. C. Sproul.  Sproul listed Aquinas as one of his five favorite theologians, with the others being Augustine, Luther, Calvin, and Edwards.
I welcome this book and this study.  I am too little informed in Aquinas to give a sound yea or nay.  I figure he said plenty to serve as grist for the anti-Thomistic mill, but I suspect he was solid in many areas.
As a further effort to understand Aquinas, I am looking forward to reading Scott Oliphint's short study Thomas Aquinas from the Great Thinkers series now being published by P & R Publishing. I suspect that this book may not be as favorable to Aquinas as Beckwith's study.  I will comment later on how thrilled I am that there is a new Great Thinkers series being done by P & R.  I have read some of Oliphint's works.  He is an apologetics professor at Westminster Theological Seminary and is considered to be an expert on Cornelius Van Til.
Enduring Divine Absence: Modern Atheism by Joseph Minich is published by The Davenant Institute.
I have gotten to know Joseph Minich a bit better over the past few months through Facebook connections and messages back and forth.  I was impressed with him as a young, dedicated, and sharp philosophy teacher and Christian man.  Now I am reading his engaging and short work on atheism.  I always approach these books with a bit of hesitation.  For whatever reason, I have always been too simple minded to be an atheist.  Lots of sins are attractive, but denying God has just never been a vulnerability for me.
Nevertheless, there are many who grapple with this issue personally, academically, socially, and evangelistically.  The issue is not as simple as "You are stupid if you don't believe in God."  (Although, I admit that is my basic presupposition.)  Minich gleans from a number of scholars, both believers and unbelievers, is setting for his case.  I especially enjoyed reading his comments today on John Updike's novel In the Beauty of the Lilies.  I am trying to reappraise my negative feelings about that book after reading Minich.
This book is published by The Davenant Institute.  I hope, soon, to post a whole article on their flooding the market with powerful and weighty books.
Cresap's Rifles: The Untold Story of the Riflemen Who Helped Save George Washington's Army was written by Robert L. Bantz, Karen E. Cresap, Nina Cresap, and Champ Zumbrun.
I am continually going back and studying the American War for Independence.  That war competes with both the World Wars and the War Between the States for attention in my mind, but it does attract a share of my reading.  One of the things I realize continually is how little I know of the lesser known details of that war.  As this book's title says, it is an "untold story."
The American riflemen were one of the main reasons why the small and struggling Patriot army was able to survive year and year and finally witness the defeat of the British.  The British army, and the mercenary Hessian forces as well, were outstanding on the battlefields of America (and Europe).  In certain types of set fighting, their skills, discipline, and methods were superb.  To back that up, one only needs to look at such books as Matthew Dziennik's The Fatal Land: War, Empire, and the Highland Soldier in North America  and Matthew H. Springs's With Zeal and With Bayonets Only: The British Army on Campaign in North America.
The Kentucky Long Rifles, as they were sometimes called, were game changers.  The rifled barrels, especially when used by able frontiersman, had a range that exceeded the traditional muskets.  Small numbers of these riflemen were able to offset the balance in between the European and home-grown American armies.
This book is filled with pictures and personal details as well.  Michael Cresap was not well when he got called to raise up riflemen and trek across the country to join Washington's troops.  Our freedom was not easily won, and this book chronicles some of the cost.
A Guitar and a Pen: Stories by Country Music's Greatest Songwriters is edited by Robert Hicks.  I am delighted by this book for two reasons.  First, I like…make that love country music, especially the older versions that are without question truly country.  Second, I read Widow of the South by Robert Hicks of Franklin, Tennessee several years ago and have gathered up every book I can find that he has written.
Thanks to Phyllis Buckman for thinking of me and giving me this book.
Walker Percy, Fyodor Dostoevsky, and the Search for Influence by Jessica Hooten Wilson is published by The Ohio State University Press.
This book is going to simply be too good.  I know that because it combines two of my greatest loves–Southern literature and Dostoevsky.  Add to that that is was written by Jessica Hooten Wilson.  I first heard of Dr. Wilson from my daughter, TaraJane, who was attending John Brown University.  As TaraJane kept describing the style and intellectual challenge of this teacher, I kept thinking that it was a reincarnation.  Only the late Louise Cowan from the University of Dallas could be that incredible.
Sure enough, Dr. Wilson studied under Dr. Cowan and imbibed the same approach to literature and love for many of the same authors.  Earlier this year, I read Giving the Devil His Due: Demonic Authority in the Fiction of Flannery O'Connor and Fyodor Dostoevsky.  That was a great study of two Christian authors from different times and circumstances.
I say this too many times about too many authors, but it must be said again of this author:  I want to buy and read everything that Jessica Hooten Wilson writes.