I recommend my method of reading for only one person:  Me.  It might work for you, but most likely, everyone will find their better times, places, and selections that suit their style and needs.  But for me and for the present, this is how I am doing my morning reading time.  I am also using this as a way of promoting some of the all-too-many review books that I need to read, review, promote, and share.
One of my resolves for 2020 is to read and use more Bible commentaries.  Since I left the pulpit, I have largely ignored commentaries on the books of the Bible. Even when I was preaching, I was often hastening through a commentary more in search of a quick fix to my pulpit inadequacies than in growing in Bible understanding.  Amos, Jonah, & Micah is by JoAnna M. Hoyt and is published by Lexham Press.
This is a massive book and is a part of the Evangelical Exegetical Commentary (EEC) series edited by Wayne House.  Twelve volumes are currently available in this series.
I am studying the last part of this commentary–the Book of Micah.  I determined to read it from beginning to end and that meant plowing through the technical and background information.  Did I enjoy that part?  Not much, but I agree with what Matthew Kim said in his book titled A Little Book for New Preachers (IVP).  He says that the preacher must immerse himself in the background and setting of the book.
I am now going slowly through the commentary portion of Micah, chapter 1.  Small bits of study each day so far.  It will take a while, but I am determined.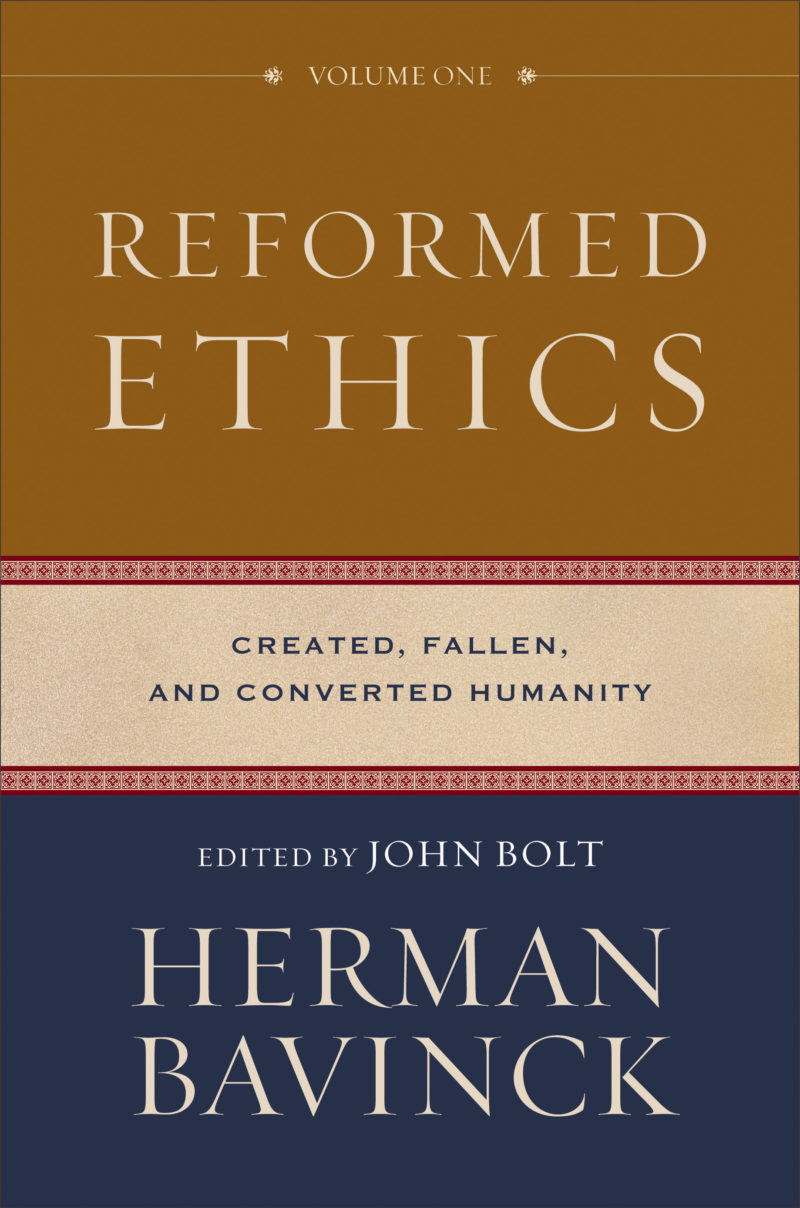 Reformed Ethics: Created, Fallen, and Converted Humanity by Herman Bavinck and edited by John Bolt is published by Baker Publishing Group.
I was so excited when this volume finally came out.  I was even more excited when my copy arrived.  And then…it sat on the shelf, it got covered up by other books, it enjoyed only a passing glance or two.  In my feeble defense, I did plug away at the background information, usually on Sunday mornings.
A second resolve I have this year is to read the longer and weightier books that often get started, but never finished.  I like the thought of getting a 5 books read instead of 1.  For that, I must repent and change.
Now that I am into this book, I am truly enjoying it.
Reason, Faith, and the Struggle for Western Civilization by Samuel Gregg is published by Regnery.
This is the kind of book I love.  It is a survey of history, philosophy, and theology that all tends toward an apologetic defense of the Christian worldview I embrace, teach, and read about.
The gist of this book is a refutation of a long-standing trope that reason contradicts faith.  Along with that is the notion that faith is a heart and emotion based feeling while reason is spawned by the mind.  Of course, Christianity gets jabbed in the process.
Building upon the work of men in the past like Christopher Dawson and Herman Dooyeweerd, echoing works like Francis Schaeffer's How Should We Then Live? and R. J. Rushdoony's The One and the Many, this book reclaims Western Civilization and its accomplishments.  The thought patterns of the West built upon Greek and Roman heritage in part, but even those civilizations had to be filtered through the lenses of Christendom.
Today, I was reading the portions of the book about Isaac Newton and Francis Bacon.  Like any short treatment, more can be said, but we have to be grounded in the grammar of the subjects before we can delve more deeply.
America and the Just War Tradition: A History of U. S. Conflicts is edited by Mark David Hall and J. Daryl Charles.  It is published by the University of Notre Dame Press.
Here is another case of combined loves.  This book deals with American history, particularly the wars that have been waged, and it is written from a Christian perspective that examines the Just War Theory.
I recently discovered Mark Hall's scholarship and writing as a result of reading Did America Have a Christian Founding?  Determined to read more of his writings, I discovered this book.
I am still in the introductory essay which Hall and Charles wrote.  This is good, but slow going.  More details later.
Piercing Heaven: Prayers of the Puritans by Robert Elmer is also published by Lexham Press.
I reviewed this book a few days ago.  I try to read only a page or two of it with the hope of making the Puritan prayers my own.
The Hanging God: Poems and The Fortunes of Poetry in the Age of Our Unmaking are both by James Matthew Wilson, one of America's premier contemporary poets.  The Hanging God is published by Wiseblood Books, and The Fortunes of Poetry is published by Angelico Press.
I am reading these two works for a number of reasons beyond just my responsibilities as a book reviewer.  I am using these two works as therapy so that I can recover from the often disastrous graduate course I took in the fall on poetry and literary criticism.  Let us just say that the study of literature is in danger in the modern secular universities, assuming that my experience was common and not unique.
The Fortunes of Poetry is tough reading at many points, so I suspect that I will need to re-read portions or get instruction from someone named Wilson on how to assimilate the information.
Note to blog readers:  Please don't speculate that I am neglecting the foundational parts of morning reading:  The Bible and strong coffee.  The Book of Common Prayer is also being kept close at hand so that this Presbyterian who is a member of a Baptist church will be a better Anglican. (Thank you Zachary Jones.)
Also, thanks to my sister-in-law Toni Lemley who gave me the coffee cup with the old pickup truck on it.  I am not going to stop using it just because Christmas is nearly over. I also got a wonderful picture of old pickup trucks from my other sister-in-law Marla Robert.