One of the marks of a good book, in my experience, is the sense that while you are reading it, you know that you will need to read it again.  I am not talking about a book being unnecessarily obscure or difficult.  I am talking about a book having layers, having implications, having a depth that demands more than just the passing of the eyes over the pages.
On the one hand, swimming in deep water involves the same processes that are used in swimming in shallow water.  But the swimmer needs more resources, such as the ability to persevere, to tread water for a time, to come back up if the depth is too much to allow standing, and to not lose heart.  But remember that I am actually talking about reading, about which I have much experience, and not swimming, about which I have only desires and not abilities.
I would like to highlight some recent readings that have depth.  Along with the books mentioned, I have an anxious stack of deep water reads that are calling out to me to dive in, regardless of the consequences.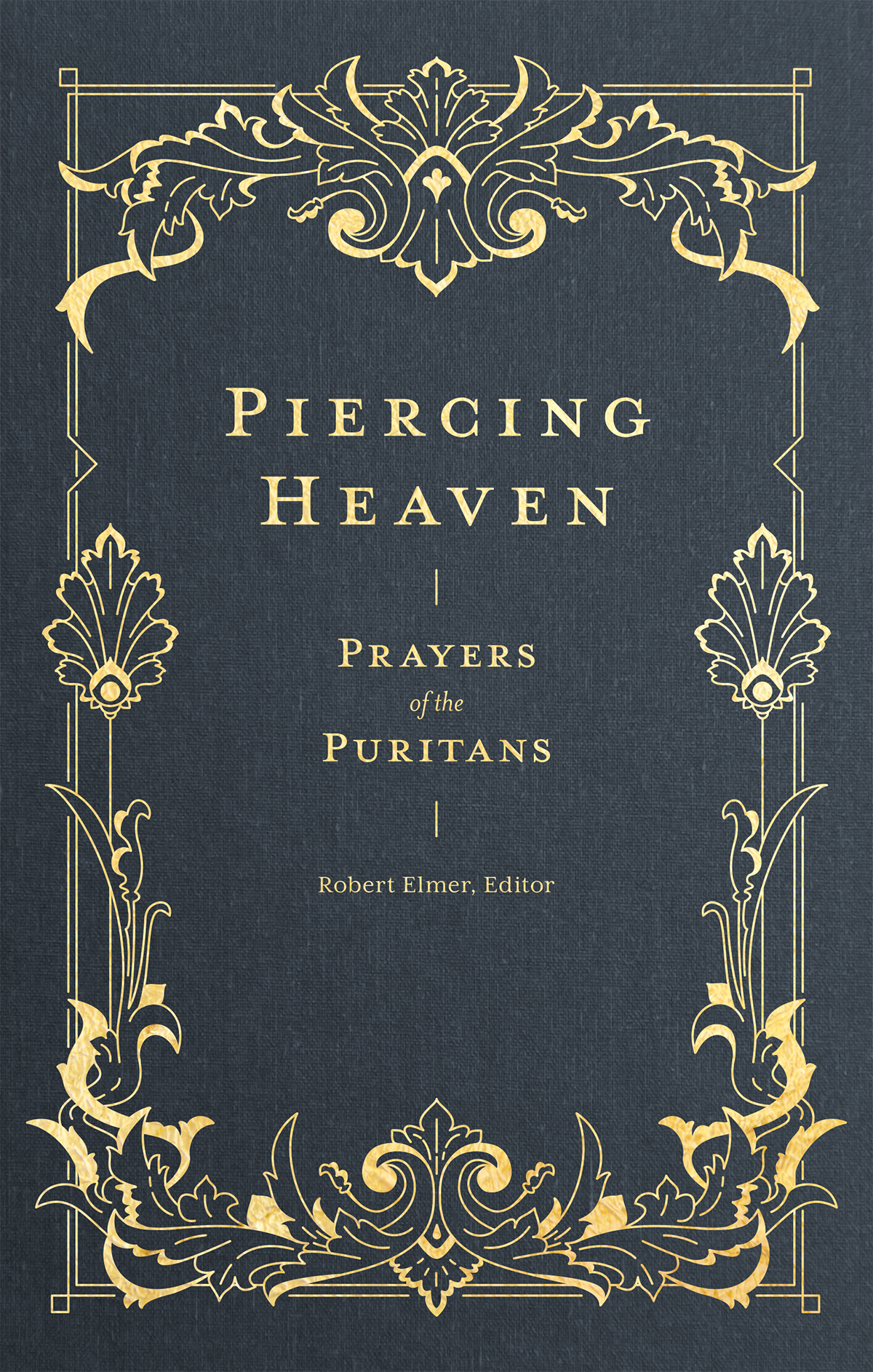 Piercing Heaven: Prayers of the Puritans, edited by Robert Elmer, is published by Lexham Press. This rather recent publisher is working hard to become one of my all time favorites with their publications of works by Abraham Kuyper, Geerhardus Vos, and Groen Van Prinsterer.  But along with the venerable Dutchmen, Lexham Press is putting out a number of other outstanding and attractive books.
This book is of superb gifting quality.  It is a beautiful hardback book that would adorn any coffee table, shelf, reading table, or ungainly stack of books (as is the case with most of my own books).  I apologize for not giving heads up about this book before Christmas.  If you have enjoyed such blessing-filled prayer and meditation works as Valley of Vision, published by Banner of Truth, or Every Moment Holy, published by the Rabbit Reading Room,you will love this book as well. The title itself comes from a Puritan who said, "That prayer is most likely to pierce heaven which first pierces one's own heart."
I include this book with the deep water theologies for one reason:  It is a slow, very slow, methodical book to get through.  This is not due to technical terms, theological allusions and references, or convoluted prose.  I had to read the first prayer several times and for several days. This material is rich, while my prayer life and thoughts are poor.  I know that I could, as a book reviewer, kick it into high gear and knock this book out quickly.  And there are good reasons to survey the book as a whole; however, the book cries out, page after page, for me to slow down, think, apply, re-read, and attempt to make these Puritan prayers my own.
And, if you are new to understanding the Puritans, God has a great gift in store for you.  And this gift is not one that you will use up even over a long lifetime.
The Feasts of Repentance: From Luke-Acts to Systematic and Pastoral Theology by Michael J. Ovey is published by InterVarsity Press.
After I received this review book, I questioned my judgment in asking for it.  I shied away for a short while, thinking that unlike so many delightful reads from IVP, this would not be a book of interest.  But one day, I devoted a few minutes to glancing at it.  What caught my attention, first and foremost, was a description of the man that I shared with friends.  This quote noted that Dr. Ovey, who had recently passed away, was " a biblical and systematic theologian with a deep pastoral concern " from Australia.  He was still working on this book when he died. "The word most often used of him after his death was 'kind. '"
I was deeply touched by that and desired that whatever I might attain as to understanding and knowledge would be trumped by a reputation for being kind as well.  The description of Dr. Ovey, given in the preface by a friend and colleague, led me to slowly dive into the book.
The first few chapters of the book are exegetical and text related looks at the theme of repentance in Luke and Acts.  One of the riches of the Gospels and of the Bible in general is that a teacher or pastor can call attention to a particular theme and lead us back through the familiar texts with a new and greater appreciation.  Of course, I knew that Luke and Acts both say something about repentance, but this study brought the content of that home in a much richer, way.
Subsequent chapters delve more deeply into repentance as a theological, Biblical, and pastoral topic.  As stated above, this is stuff well worth reading a second or third time.  This book would most likely appeal to theology students and serious pastors (and I hope that is the only kind) who are never satisfied with what they know about the different aspects of salvation.
Gospel Allegiance: What Faith in Jesus Misses for Salvation in Christ by Matthew W. Bates is published by Baker Publishing Group.
I arrived at this party late, which is no surprise for those who know me.  This book is a follow-up to Bates's previous book Salvation by Allegiance Alone, which is also published by Baker.  Early on, he notes areas where the more recent book clarifies or adds to the other book, but I was not able to engage in that part of the discussion.  (That also happens when you arrive late to a party.)
This book presents some rather strong cases for rethinking and restating some familiar truths and beliefs.  This book locks horns, gently but aggressively with some of my theological mentors such as John Piper and the late R. C. Sproul.  This book calls for some unconventional, but according to Bates, Biblical ways of understanding salvation. And this book provides the strongest bridge I have encountered for Christians of all orthodox heritages to recognize one another as believers, and by this I mean that Bates's definition and explanation of being Christian brings Protestants, Catholics, and Orthodox, Reformed folks and Arminian/Wesleyans into the same big tent.  By the way, he does this without glossing over what he views as errors among some of the groups.
The main contention of this book is that the Greek word pistis, which we commonly translate as faith, is better translated as allegiance.  Okay, so what?, you might ask.  The point is that faith is often defined, documented, and defended as a personal response to Jesus that gives us a ticket to heaven when we die.  In contrast, allegiance is kingly, more comprehensive, more communal and corporate, and more focused on both the here and now as well as a future eternal state.
We don't just "accept Jesus" (I am cringing while writing that) and then go on about our way.  Of course, those who have long emphasized Lordship in the controversies related to that term or who emphasize a Christian world and life view have already frequently pressed the point that salvation is not just eternal fire insurance.
Christ is King, and this is the proclamation that should be made in our preaching, teaching, and lives.  Just as when the Allies liberated Nazi-held territories, they were proclaiming that the land areas and people were now under American, British, or French rule, so we proclaim Jesus as the one to whom we owe allegiance.  We recognize in this that our allegiance, like our faith, works, and intentions, are weak, often faltering, often failing completely, but we still acknowledge Christ as King.
Everyone, except for me of course, muddles the definitions and explanations of salvation.  Catholics are a particular target among us Protestant folk.  Although Dr, Bates attained his Ph.D. from Notre Dame and teaches in a Catholic institution, he delivers some pretty hefty gut punches to the Catholic scheme of salvation.  Yet, I find his overall approach quite appealing since I know Catholics who affirm everything that I say in the Apostles' Creed and who do not say that their hope is based on doing enough good stuff or lighting enough candles.
I have had to give some careful thought to what Bates says about election.  His focus is on God's  predestination of the Church, the body of Christ–local and universal–rather than on individual believers.  Ephesians 1, a favorite passage among us Calvinists, is the passage under discussion in the book.  Even a longtime Calvinist like me has to consider ways that Ephesians 1 speaks corporately and not of individuals.  I do admit that we all read too much of the Bible as though it was God's Word specifically to me, myself, and I rather than to God's people in time and history.  My experience in reading this book was not one of complete agreement with every point.  I had lots of "Amens," but quite a few times when I had to file away what is said so that I can think about it, preferably in the light of Bible reading.  That is, in my opinion, the mark of a good book.
Plenty of reasons can be added to what I have said above for reading and discussing this book.  I have been tossed and turned by a number of theological controversies pitting this group or faction against that group or faction.  The gunfire has usually been intense, has often included lots of helpful insights, and yet has usually resulted in Christians plunging swords into the bellies of each other while letting the stinking world go to Hell.
But surely we can read, disagree, think, modify, and expand our understanding of salvation.  I am not a theologian, so I cannot let go of the rope swing (see pictures above) and plunge into these waters.  But I can be blessed by those tidbits of wisdom I latch onto as a result of serious reading or an idle thought that comes from this book.
Read it and let me know what you think.  My thanks to a young, serious theology student, Timothy J. Martin, for calling my attention to this work.
Alas, there are more deep waters awaiting me on my "to be read and reviewed" shelf:
Jesus, Skepticism, and the Problem of History by Darrell L. Bock and J. Ed Komoszewski
The Victory of the Cross: Salvation in Eastern Orthodoxy by James R. Payton, Jr.
Divine Impassibility: Four Views on God's Emotions and Suffering edited by Robert J. Matz and A. Chadwick Thornhill
Myths and Mistakes in New Testament Textual Criticism, edited by Elijah Hixson and Peter J. Gurry