How shall we say it? There is a Herman Bavinck revival going on now?  Herman Bavinck is trending now?  Bavinck is flooding the book market–in certain limited niches?  Bavinck is becoming the most important Reformed theologian of our time?
I have to remind myself that the circles I am in are very small indeed.  But within my contacts here and there with fellow believers and adherents of Reformed theology, Herman Bavinck's name is showing up more and more.  Years ago, we had The Doctrine of God, Philosophy of Religion, Our Reasonable Faith, and perhaps a few other works available for English readers. The Doctrine of God was first translated by William Hendriksen in the 1930s, but it was not published until the 1950s.
For me, I knew the name, but it was often blurred in my mind with a number of Dutch Hermans, such as Herman Ridderbos and Herman Dooyeweerd.  And Baivinck, as I crept into my next stage of understanding, was a junior partner in the rich Dutch Christian worldview firm of Groen van Prinsterer, Abraham Kuyper, Herman Dooyeweerd, and associates.  Bavinck shared honors with H. Van Reissen, Klaus Schilder, Hans Rookmaaker, and the many other gifted, but lesser lights in the greater movement.  (Forgive the many errors in my thinking.)
The largest gap that exists between the 19th and 20th century reformations in the Netherlands and the theological catch-up in the New World has been language.  I well remember being in an email discussion group where I would ask a question, and someone would begin their answer by saying, "Do you read Dutch?" Here in my neck of the woods, no one reads Dutch.  No colleges teach Dutch.  No one even figures there is a need to read Dutch.
There are, however, those who did master the language.  Some were encouraged by Cornelius Van Til who basically thought Dutch was the heavenly language. Some, like R. C. Sproul, sailed the ocean blue (in the opposite direction of Columbus) in order to study at the Free University of Amsterdam or some other institution where the Dutch theologians resided.  G. C. Berkouwer was one of the great draws, along with Dooyeweerd and his less acclaimed brother-in-law Dirk Vollenhoven.  Many, of course, were drawn to the Dutch authors through the works of those Dutchmen who immigrated to North America where they did their writing and teaching.  Here is where such names as Van Til, Louis Berkhof, and Geerhardus Vos show up.
In time, whole groups of seminary scholars and theology students gathered to take on the tasks of translating mountains of Dutch theological and philosophical works into English.  This was an act of faith and perseverance, because it was not as though English-speaking Christian folks were clamoring for Dutch tomes.  But they began appearing.  Thankfully, there were those works like Abraham Kuyper's Lectures on Calvinism that already had a following.
It seems to have been only in the last 10 to 15 years that the translation work has started pumping out a series of Bavinck's works almost non-stop.  It would be his Reformed Dogmatics in four volumes and later condensed into a one volume edition that would begin pushing aside other books on the shelves to take an honored position.
The following listing is not in an exact chronological order, but it represents the order in which I best remember getting or reading his books or books about him.
Ron Gleason, a pastor (and former college wrestler) wrote an enjoyable biography of the man titled Herman Bavinck: Pastor, Churchman, Statesman, and Theologian.  Published by P & R, this book explored the life of the man who was not merely an adjunct to Kuyper's work, but was a partner, leader, and sometimes adversary to the great Abraham.  Much of the book explored the battles Bavinck experienced as he worked, studied, and thought his way through his own schooling, pastoral work, teaching, and writing.  There were, then as now, plenty of theological controversies, some quite clear and identifiable, while others are arcane to the modern reader.
The great benefit was that we could now know about the life of the man as we were beginning to read his books.
This book, Essays on Religion, Science, and Society, is a great collection that shows how Bavinck was not merely a theologically centered or academic scholar, but was engaged in "religion for all of life."  Published by Baker, this book is a nice work to have alongside the other Baker series of Bavinck studies.
Along came Herman Bavinck on Preaching and Preachers, translated and edited by James P. Eglinton, one of the premier Bavinck scholars of our time.  This delightful book covered some very practical and pointed views Bavinck had for preachers.  And it included a few selections from his preaching.  Having spent most of his labors in the classroom, Bavinck's extant sermons are few.
Also quite practical is The Christian Family, translated by Nelson D. Kloosterman with an introduction by James Eglinton.  This short book was publihed by Christian Library Press in 2012.  It is another reminder that the man was not confining his theological works to the obtuse and weighty themes that are wrongedly labeled as "dry and dusty theology."  Bavinck was hitting some family and marriage issues hard.  In our times, because the family is under attack, we think we are living in a new set of circumstances, but the family is always under attack.  This work is relevant today and only the smallest smidgens of it are outdated.
More about the life of Bavinck and his theology is found in Bavinck on the Christian Life: Follwing Jesus in Faithful Service by John Bolt.  Bolt, by the way, is another of the most prominent Bavinck scholars of our time.  This book is part of a fine series of biographical and theogical studies of prominent Christian thinkers and is published by Crossway.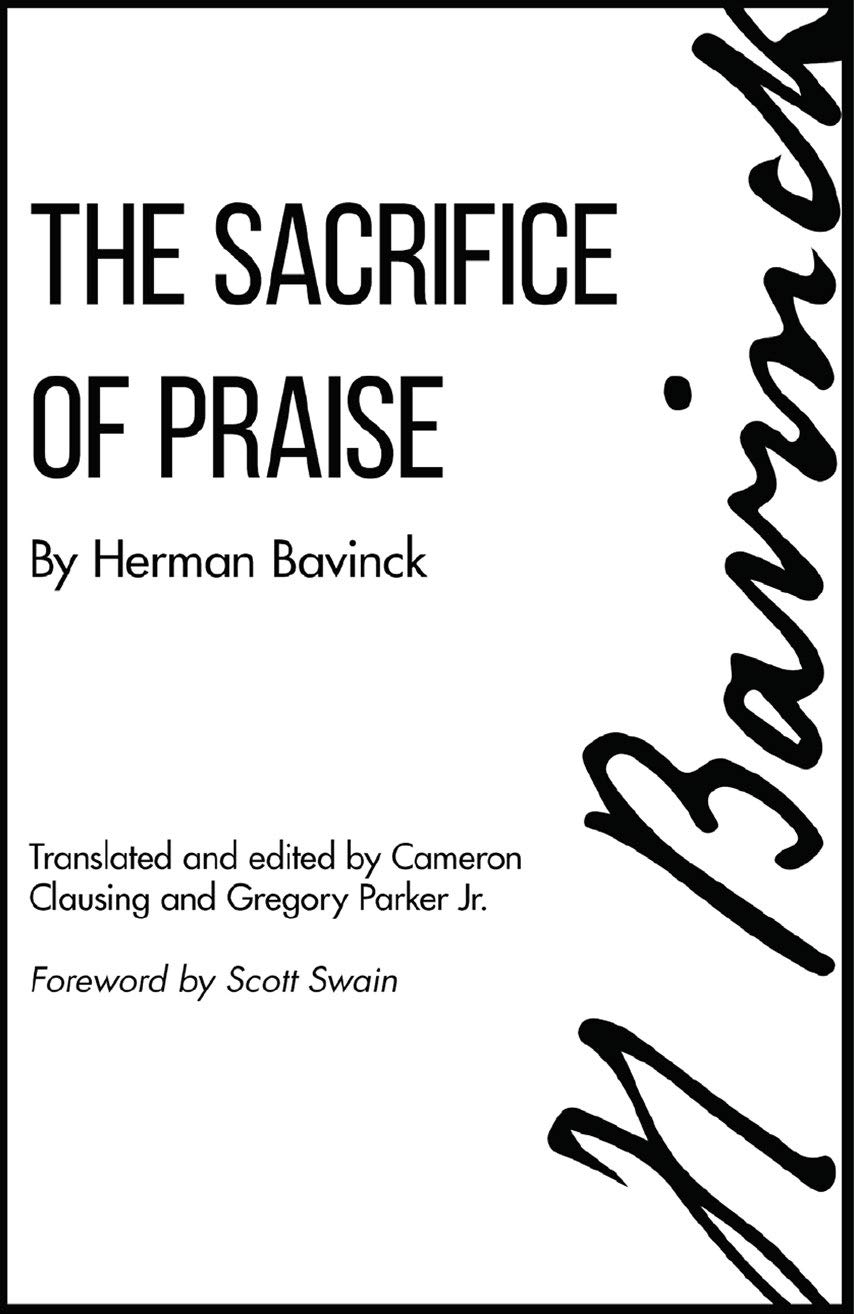 Very accessible, readable, devotional, and worthwhile is a short work titled The Sacrifice of Praise, which was edited by Cameron Clausing and Gregory Parker, Jr.  Cam Clausing is a Facebook friend and the close friend and co-laborer of another friend.  Cam secured me a Dutch Bible during his recent years spent in the British Isles and in the Netherlands studying and researching Bavinck.
This work was originally aimed at preparing the hearts of those who had been baptized and catechized to partake of and benefited by the Lord's Supper.  It is a still a wonderful guide for believers at all stages.  I enjoyed reading it last year and have it high on the "need to re-read" list.
Christian Worldview, translated and edited by Facebook friend Nathaniel Gray Sutanto, James Eglinton, and Cory Brock, was recently published by Crossway in a beautiful hardback edition.  I have not read it yet, but have been reading books with "Worldview" in the titles for years.  The basic idea of thinking Christianly across the board of life and thought and experiences is something that the Dutch really developed.  This is the category that we usually think Groen van Prinsterer and Kuyper in as being the leading thinkers, but Bavinck again was on the cutting edge.
Alas, I do not own a copy of The Wonderful Works of God by Bavinck.  The book came out late last fall (2019), but the initial press run was soon old out.  It is expected to be back in print in March.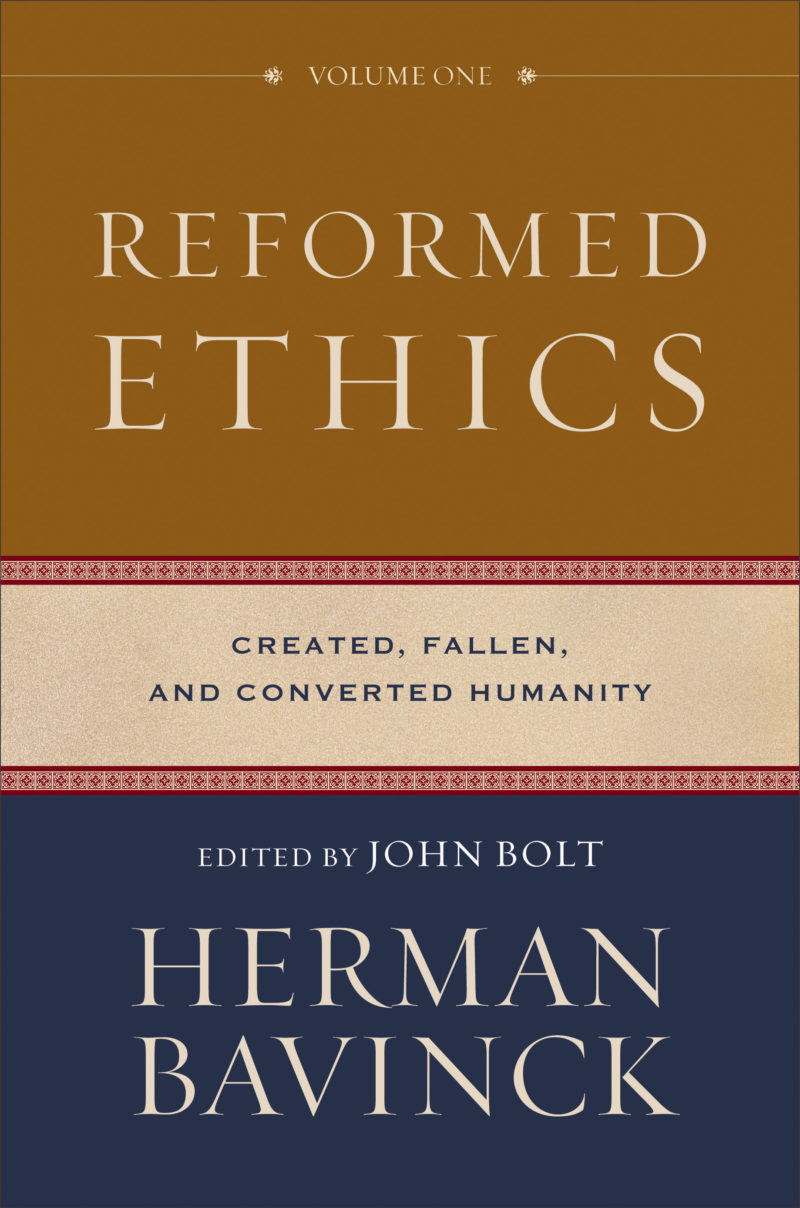 Everything said prior is simply prelude to my experiences in reading one of the most in-depth and wide-ranging studies in theology and philosophy.  Reformed Ethics: Created, Fallen, and Converted Humanity, edited by John Bolt, is volume one of a projected three volume work, being translated for the first time in English.  Reformed Ethic is published by Baker Academic, which also published Bavinck's Reformed Dogmatics.
This work is being developed by the extensive lecture notes that Bavinck compiled in teaching courses on ethics.  According to the introductory materials in Reformed Ethic, an 1100 page set of notes was found that Bavinck used for teaching and may have intended to publish in time. The book is weighty and packed with lots of references and descriptions of the many views of Christian thinkers long before as well as contemporaneous with Bavinck.  This is not a devotional or introductory work, although many passages will bid the heart to sing to God in joy.