I was born in December of 1955 and Christianity Today first went out in October of 1956.  It would be many years before I gained even a shadowy awareness of the rise and travails of Evangelicalism within the Christian faith.  I was raised in the Bible Belt and most of my elementary teachers attended either the same Methodist Church I attended or went to Baptist churches in the community.  We prayed in school or at school events and the Christian undercurrents were still going strong.  In time, I became aware of a preacher named Billy Graham, mainly because his televised Crusades interrupted the regularly scheduled evening line-up of shows.
In my college years, 1974-1978, I became increasingly aware of the issues that had confronted Christians in previous decades and that were continuing to confront Christians.  Early on, I came to know enough well read, usually college educated, Christians so that I never believed or assumed that the mind and the faith were on different spheres.  My goodness, all it took was one struggling read through Gregg Singer's Theological Interpretation of American History and R. J. Rushdoony's This Independent Republic for me to embrace the powerful floodlight of the Calvinistic worldview.
At times, over the years I subscribed to Christianity Today.  My lapsed subscriptions were usually due to my paltry funds for magazines.  Also, I did not have easy access to the magazine in a library since public schools didn't subscribe to many publications and certainly not a Christian one.
Along with my occasional reads from the magazine itself, I would hear and continue to hear about and read criticisms of the magazine.  Is it any wonder that a publication that seeks to speak for a large segment of professing Christians receives lots of criticism?
Most often in these times, I only hear about the magazine if something is published that outrages Christian conservatives or if an article appears that "we" really like.  The cover posted above highlights an outstanding article in the magazine by Dr. Louis Markos that praises the work of classical Christian education. As a teacher in a classical Christian school and as a fan of Dr. Markos, I loved the article.  There have probably been quite a few other articles that I would love, as well as some I would totally disagree with or just be indifferent to.  By the way, the conflicts related to Christianity Today are not new.  R. J. Rushdoony locked horns with the editors many decades ago when they published an article about William Faulkner.  And in this case, I respectfully and fearfully disagree with Rushdoony.
In the early decades of the magazine, the towering figures in the Evangelical world were being published in the magazine.  (Yes, in ever area, we always can enjoy sitting around complaining about kids nowadays and how the old days were better.)  Without creating or demanding theological conformity on every point, Christianity Today attracted lots of top notch Christian theologians, authors, and preachers who wrote fine articles addressing current issues with ancient wisdom.
Lexham Press has been wooing and winning my heart for several years now with their publications of great works by some of those amazing Dutchmen such as Geerhardus Vos, Abraham Kuyper, and Groen van Prinsterer.  If that was all that they published, I would be plenty happy with them.  (And even happier when the day comes when I buy the entire set of Kuyper's works.) But they keep doing more and more.  I feel like a young theology student in Geneva during the days of Calvin and Farel. (Besides having many good pastor/theologians to listen to daily on podcasts/morning sermons, the printing presses were going non-stop in that town.)
One of the most attractive, irresistible, and enduring series of late is called Best of Christianity Today.  
First came Christ the Cornerstone: Collected Essay of John Stott.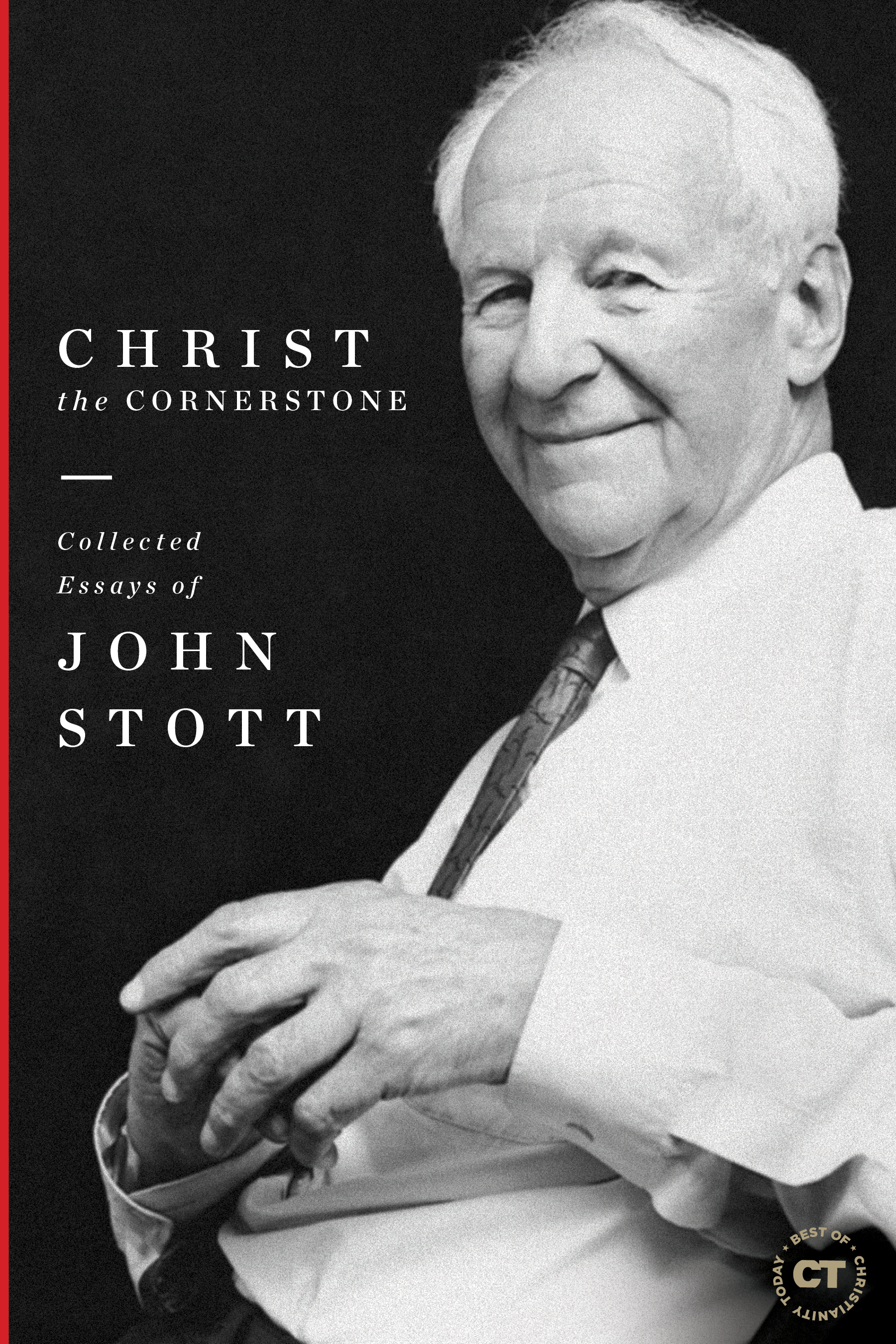 Alongside of Martyn Lloyd-Jones, John Stott was one of the greatest preachers and writers on Christian theology in the British Isles and across the English speaking world during the Twentieth Century.  I have probably a dozen or more of his books, but not near all of them.  He was solid in theology, a fine writer and stylist, and a powerful communicator.  As with everyone (except me), there are errors or glitches in his theological understanding, but the man was a giant. And while quite learned and educator, he was not a theologian who wrote for theologians.  He was a pastor, first to those within earshot and then to those who read or still read his works.
Second in the series is Architect of Evangelicalism: Essential Essays of Carl F. H. Henry.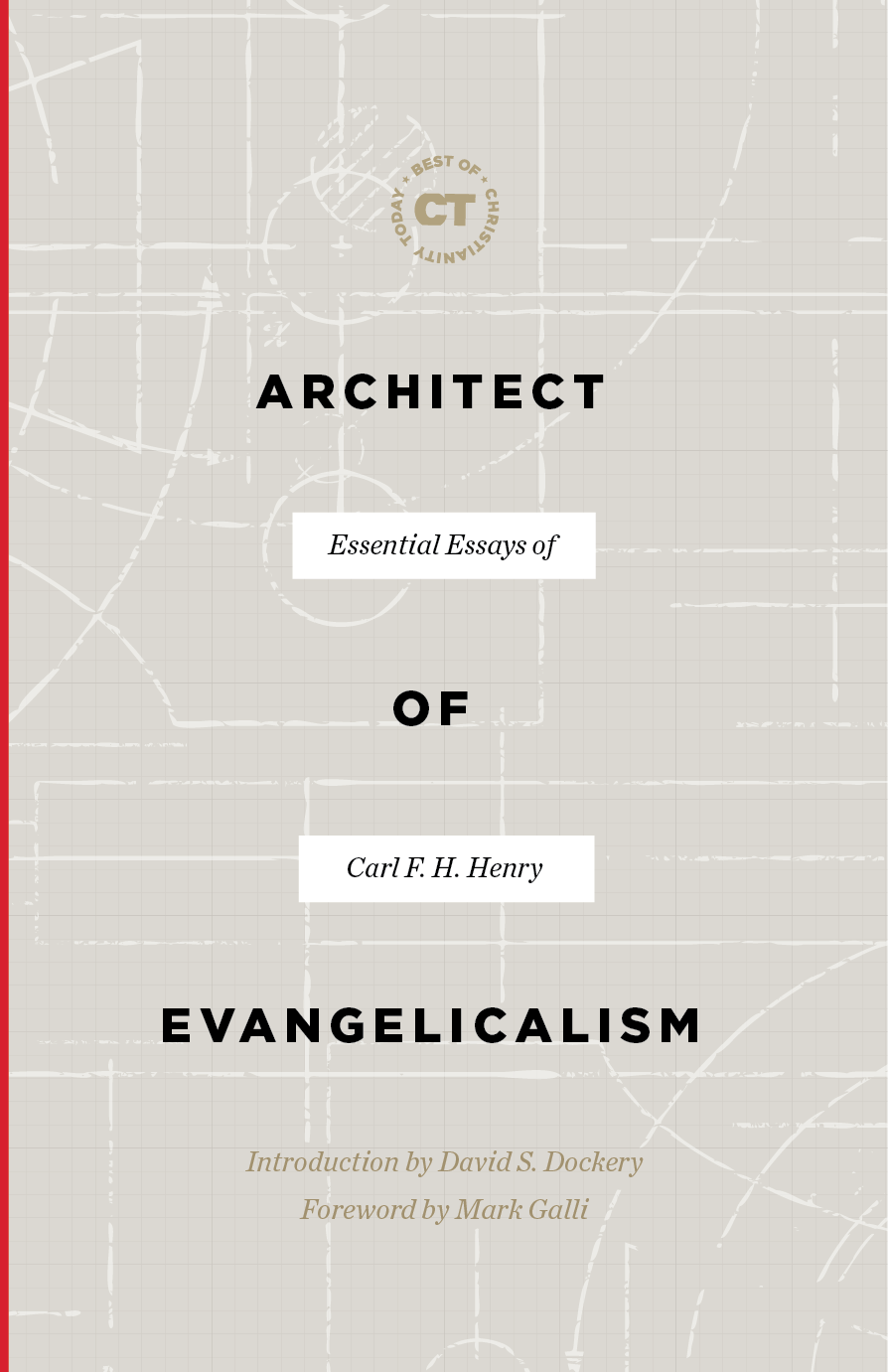 Carl F. H. Henry was never the effective, easy communicator that Stott was.  But he was regularly regarded as being one of the serious heavyweights and key intellectual Christian thinkers of his times.  Like his teacher Gordon Clark and like some of his contemporaries, such as Rushdoony, Francis Schaeffer, and Henry Van Til, Henry taught lots of Christians how to think, how to expand their minds beyond church issues, and how to confront cultural and philosophical issues of the times.
Henry's main work is a massive six volume set called God, Revelation, and Authority.  Few will be those hearty enough to plow through the volumes.  In fact, one admirer said of Henry, "It is too bad that no one has translated his works into English." (An obscure joke since he wrote in English.) For a time, it seemed as those interest in Carl Henry faded away, but I detect a renewed interest in our times.  Gregory Alan Thornbury's Recovering Classic Evangelicalism:  Applying the Wisdom and Vision of Carl F. H. Henry awakened my interest in him several years ago and sent me scurrying to my library to rediscover several read and unread volumes I owned.
Any book that is highlighting the writing of the giants of the past, even the recent past, are a blessing to the Christian community.
The third volume in the "Best of Christianity Today" series is Basics of the Faith: An Evangelical Introduction to Christian Doctrine, edited by Dr. Henry.
This volume is a collection of articles by a host of authors who constitute the "Who's Who of Evangelicalism" of the 1950s and 1960s.  Contributors include Philip E. Hughes, John Murray, Cornelius Van Til, F. F. Bruce, J. I. Packer, and many more.  While not a systematic theology, the essays cover a series of topics one would find in ST.
The key benefit in this book, as well as the series, is that these are relatively short essays.  Many readers are daunted by heavy books, long chapters, and the high mountain ranges of theological and Christian study.  But we can all read an article, an essay.  Of course, no short essay can cover the vastness of a topic, but we are finite.  The magazine and these writers were speaking to the Christian community.  You will likely dislike the fluffy Christian books as much as I do. You may break out into a sweat or hives when trying to negotiate with the contents of a serious, somber, searching theologian who is assuming that you have attended as many seminary courses as he or she has.
Here is the middle ground.  Add to that, these books are beautifully hardback works that adorn the shelf as well as fill the mind.  And for those of you who like, and I hate to say it, there are digital copies availabe to adorn your digital devices.
Great series.  Must haves.  Easy accessible reads.  Admirable authors.  Lovely bindings.  Thank you Lexham Press for this publishing venture.