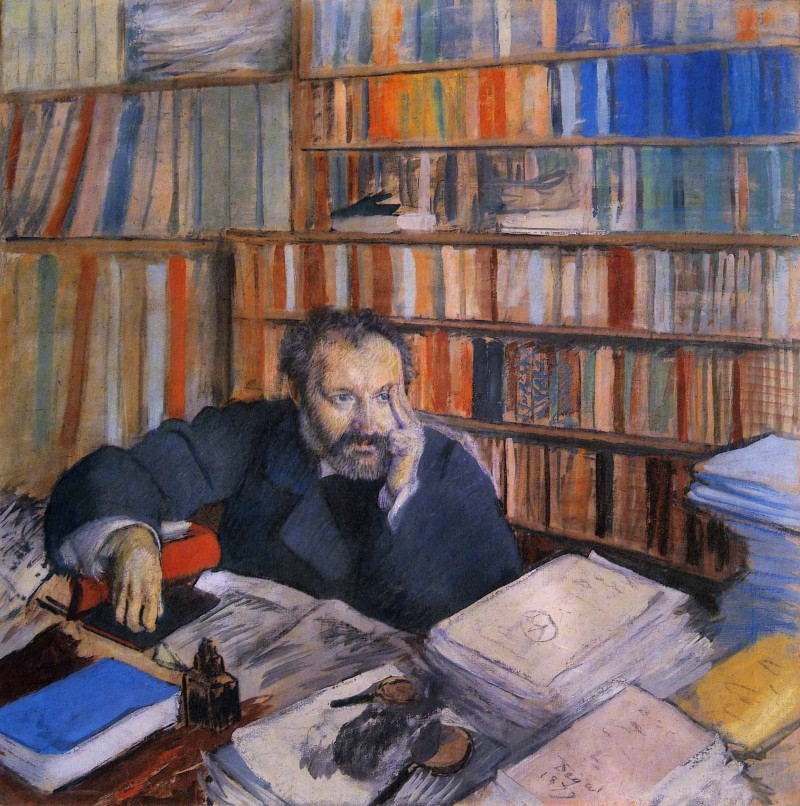 The best of the book reviewers and bloggers get their lists of favorite reads out in December or very shortly after New Year's Day at the latest. But the defining characteristic of my life is that I am behind, late, slow, and struggling to catch up.
The books I have chosen are not given in any order either in regard to what part of the year I read them or ranking from good to best. I even thought about listing them alphabetically by author. These are a small number of books from the year that I read, and I could easily list ten more and then another ten and so on. There are a few that I could post as the worst books I read or the least helpful, but I see no need in capping off such a delightful year as 2020 with negativity.
Without further ado, here goes:
A Gentleman in Moscow by Amor Towles
I stumbled across the name of Towles in some book list several years back. Soon, I found a copy of his novel Rules of Civility, which I read with delight and found quite good. Later, I bought a used copy of A Gentleman in Moscow at the Thrifty Peanut in Shreveport (a favorite used bookstore).
This was one of the most beautifully written, paced, crafted, and enjoyable novels I have ever read. I hate the term "an instant classic," but this book might very well fit that designation. What an incredible read! Of course, I love Russian literature and hate Communism, so it was satisfying those senses as well.
The Big Burn: Teddy Roosevelt and the Fire That Changed America by Timothy Egan
I picked up a nice, like new copy of this unknown book in the Potter's House in Siloam Springs. I was not familiar with the book, author, or event. I read it sometime after the wave of fires swept the American west during the summer.
It is hard to imagine how a story as horrible as this one could be written as such engaging history. This book reminded me of why I majored in history in college and taught history in school. While I respect and learn from the weighty academic tomes, this book kindled the fire that has always driven me to adore history (sorry for the puns). The great fire in Montana, Idaho, and Washington in 1910 was tied into the history of the National Forest Service and the friendship and political cooperation between Gifford Pinchot and Theodore Roosevelt.
After reading this book, I promptly ordered several other books by Timothy Egan as well as an extra copy of The Great Burn.
Gentle and Lowly: The Heart of Christ for Sinners and Sufferers by Dane Ortlund
Several friends recommended this book, so I hesitated about buying it. But they were right. Even Cody Howard was right (and actually he usually is).
If you want a serious theological reason to read this book, I could mention that it makes great use of Puritan and Reformed authors in presenting how they taught about Christ. Granted, sometimes Reformed pastors are thought of (hopefully without accuracy) as being harsh. Admittedly, we are often hesitant about appearing soft or gushy in our theology. But those warrior Puritan fathers had no such qualms.
More than a Puritan compendium of good quotes, this is also a Biblical study of a key component of the Christian life. If you are not a suffering sinner right now (and truthfully, you are), then you will be. And so will your congregation, family, and friends be.
Blessed Charles of Austria: A Holy Emperor and His Legacy by Charles Coulombe is published by Tan Books
I don't reckon that this book will have been read by too many who are interested in the great rulers of history and certainly not by very many Reformed Protestant Christians.
Who is this young looking man on the cover? We know him as Prince Charles or Karl of Austria-Hungary. He was the last monarch of the Habsburg family which was dethroned at the end of World War I. The role of Austria-Hungary is often ignored or minimized in studies of World War I. At the same time, the A-H Empire was less than stellar in its battlefield exploits.
A year or so into the war, Emperor Franz Joseph died. Originally, Prince Charles was fourth in line of succession. But the deaths of the three others, including Franz Ferdinand, put him in the place as the heir. While we tried to brand the First World War as the "war to make the world safe for democracy," it was a war that destroyed the stability and future of central Europe.
Prince Charles was a dedicated Christian man, husband, and leader. His particular theology and piety was different from mine, but he was a model of the ideal emperor. His time of rule was short, and he tried in the years that followed to regain his rightful heritage. Along with the book Hitler and the Habsburgs: The Fuhrer's Vendetta Against the Austrian Royals by James Longo, which I read in 2019, and The Habsburgs: To Rule the World by Martyn Rady, which I plan to read soon, I have an insatiable desire to know about this once great ruling family.
Sermons on Titus by John Calvin is published by Banner of Truth
This book enabled me to become more of what I am often accused of being: A person who follows John Calvin. But, like everything else I have read by Calvin, I end up not being drawn to Calvin the man, but the God who he adores.
These sermons were quite good, edifying, quotable, and applicable. Robert White is the premier translator of Calvin's works today. I also have the sermons on I and II Timothy from this same Banner of Truth series. These are finely done books that are good for study, devotional reading, and soul care.
The Birth of Modern Politics: Andrew Jackson, John Quincy Adams, and the Election of 1828 by Lynn Hudson Parsons
Great study of two of the most diverse, talented, and determined men to ever seek the Presidency. Jackson got a bad deal in 1824 when he and Adams first clashed. The return bout was no-holds barred. Even this last year's Presidential election may not have exceeded 1828 in intensity. I confess to simply loving these kinds of studies.
How America's Political Parties Change and How They Don't by Michael Barone
Barone is a favorite political commentator. I have several of his books and read his articles when I come across them. He is conservative, but capable of writing some hard hitting objective political commentary. From Barone, one learns of the patterns, the demographics, and the dynamics of political campaigns.
America and the Just War Tradition: A History of U. S. Conflicts, edited by Mark David Hall and J. Daryl Charles, is published by Notre Dame Press.
This book is a great study of American history through examinations of the nation's wars. The lengthy opening essay deals with the idea of the Just War Tradition. Strangely enough, I don't remember hearing about that in either undergraduate or graduate school studies. Perhaps historians wish to ship the topic over to the philosophy or political science departments.
The essays, all from different contributors, were exceptional readable and thought provoking. Some defended what I thought was indefensible and some found fault in areas that I thought were solid. This is not a "read it to agree with it" kind of book; rather, it is one that provides lots of challenges. It was a mental workout that was outstanding.
Massacre in Minnesota: The Dakota War of 1862–The Most Violent Ethnic Conflict in American History by Gary Clayton Anderson is published by the University of Oklahoma Press.
I started this book with merely a curiosity as to why this conflict was labeled as the most violent in American history. After all, the events in this book took place during the Civil War. But the key term in this is that it was an ethnic conflict, particularly between the Dakota Indian tribes in Minnesota and the white settlers.
I was often lost in the reading of this book. That is because I was not familiar with the geography of Minnesota, nor with many of the key figures in the events. But what astounded me about this book was that it was a story of injustice and evil multiplied. The Dakota tribes were continually deceived and cheated by the government agents. When factions within the tribe retaliated with a wave of attacks, the results were brutal. Since most of the men and war materials were diverted to the bigger cause of the Civil War, the remnants that were available to defend the white citizens were few.
As was always the case, in time the white people prevailed. That led to the most upsetting part of the book. The "justice" that was meted out to the Dakota Indians who surrendered was terrible. Their trials were farces of justice. Many were sentenced to death and hanged. This is not the way that prisoners of war were to be treated. The trials were in English and the defendants were totally unaware of what was happening.
I was reading this book during the summer when Minnesota again became the center of terrible actions due to the death of George Floyd and the riots and protests that followed. History doesn't give quick answers to current events, but it does provide a sad commentary that injustices, retributions, and dire resolutions are not new. This is a sad, but very important book.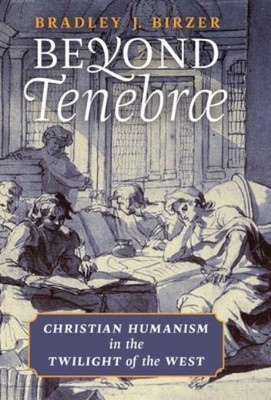 Beyond Tenebrae: Christian Humanism in the Twilight of the West by Bradley Birzer is published by Angelico Press.
This book is such a rich collection of essays on literary, historical, and philosophical topics. It is a venture into the mind, reflections, and loves of the author. I learned some years ago that anything that Brad Birzer writes is a "must have." His books on Tolkien, Christopher Dawson, Russell Kirk, and Andrew Jackson are all prized possessions.
The "worst thing" about this book is that it caused me to order almost every book he referenced and discussed. This was a very calming, mind-enriching read.
America's Revolutionary Mind by C. Bradley Thompson
This is an in-depth, lengthy account of the ideas, philosophers, and American political leaders who embraced the Declaration of Independence. That document, especially the opening paragraphs, have impacted the world and changed minds and countries again and again. Even in our own country, it has an ongoing role in the discussions of how we view ourselves and our history.
I was greatly blessed by Dr. Michael Douma who invited me to participate in a group discussion of this book. Surrounded on Zoom by a host of readers who were far advanced from me, I went from liking to loving the book. This one is one I need to re-read and one that I really needed years ago (long before it was written) to guide my own thinking.
Dominion: How The Christian Revolution Remade the World by Tom Holland
This book got lots of attention last year when it first appeared. Maybe the craziness of 2020 caused some to grow less interested in it, but it is a blockbuster of a book. Many of us have and read Church histories, but this book goes beyond those accounts and gives a broader vision of how Western Civilization and then the whole world has been impacted, mostly for good, by the Christian faith.
Holland was raised in the faith and gives the nod to his heritage, but does not appear to have personally embraced faith in Christ. But he does what far too many secular historians fail to do, and that is, he sees and shares the impact of how God is bringing the world into submission to His Kingdom.