One of the worst of my habits is reading fiction. It is such a bad habit that I think the only remedy is to read more fiction. Some fictional works are among the books classified as literary classics. Some are by best selling or well known modern authors. Some are thrillers, mysteries, and spy novels. Some are books I have stumbled upon by happenstance. And a few are by friends I have met along the way.
I will only comment briefly on these selections from the past year and three months.
1. Pursuit of Honor by Vince Flynn
Flynn was a good writer of thrillers, and I am sorry we lost him so soon. I suppose the down side to these kinds of books is that I don't tend to remember plot details. I prefer Daniel Silva to Flynn (although word on the street is that Silva's latest book was a flop), and I think Flynn runs circles around Brad Thor.
2. A Gentleman in Moscow by Amor Towles
This book is not yet a literary classic, but I expect it to be in time. Beautiful story with delightful descriptions and pacing. This was one of my top reads from all categories for the past year.
3. What Dies in Summer by Tom Wright
Wright is a local author whose novels are published by nationally acclaimed publishers. Well written and engaging in many respects, the story is a painful revealing of the brokenness of mankind.
4. The Man From the Sea by Michael Innes
Innes, apparently, was a popular writer of spy novels. I enjoyed this book and would not mind either reading it again or reading another book by the same author.
5. A Confederacy of Dunces by John Kennedy Toole
This is one of the goofiest, insane books I have ever read. Toole, sad to say, did not live to write other books, but he achieved a great deal of posthumous acclaim for this work.
6. Animal Farm by George Orwell
We read this book in government class. It had been years since I had previously read it. 2020 was just too intense for me to tackle 1984 again.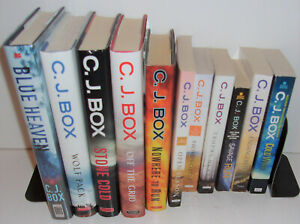 7. Three Weeks to Say Goodbye by C. J. Box
Bitterroots by J. C. Box
Shots Fired by C. J. Box
C. J. Box is my favorite writer of murder mysteries. His Joe Pickett novels are uniformly enjoyable, readable, and gripping. Joe Pickett is a game warden in Wyoming who always manages to get right in the middle of some sort of criminal activity that calls for his unusual range of abilities to solve. But, if he can't solve it, then his friend Nate Romanovski is usually close by to lend a powerful hand.Shots Fired is a collection of short stories, all quite good. Three Weeks to Say Goodbye, while not a Joe Pickett story, was engaging. Bitterroots is about yet another Box character, a woman detective who is crafty as well.
I think I now own all of Box's books and have read all but one. I own most of them in nice hardback editions, and at least one is signed. I hope to meet him someday.
8. The Body in the Library by Agatha Christi
This was my first time to read an Agatha Christi mystery novel. The story was interesting enough, but by itself it did not sell me on Miss Christi's books. I certainly need to read a few more.
9. River of Darkness by Taylor Brown
Pride of Eden by Taylor Brown
I discovered Taylor Brown's book Fallen Land at the local dollar store. Read it and liked it enough to seek out others of his books. Brown is a young Southern author who has written about 4 novels and a collection of short stories. Look at his website HERE. River of Darkness weaves three time frames together to tell a haunting story set in the Altamaha River. Pride of Eden, Taylor's latest book, is a powerful story about several people brought together to save and preserve wild animals. The book has plenty of action, danger, and depth to keep the pages flipping.
10. The Metamorphosis by Franz Kafka
The Trial by Franz Kafka
The term Kafkaesque is often used to describe the bizarre, the irrational, and the quirky nature of this world. These two books were a fine pair to read during the Kafkaesque year 2020.
11. Nearest Exit by Olen Steinhauer
Steinhauer writes books with spies and espionage. This was my second time to read one of his works. It was not a favorite, but I will press on to read more of his collection.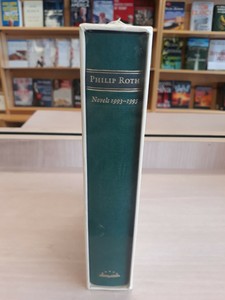 12. Martian Time-slip by Phillip Dick
I cannot recall what inspired me to pick up and read from the volume of the Library of America series by science fiction writer Philip Dick. I was not familiar with him nor a fan of science fiction. This was an interesting novel, set mostly on Mars, and I enjoyed it enough to be willing to give him another try or two.
13. Doctor Zhivago by Boris Pasternak
I have watched the movie Dr. Zhivago several times, and I think parts of the very long movie are quite useful in illustrating some of the terrors of the Russia's plight that went from pre-revolution, to World War I, to revolution, and then to civil war. Finally, this past year, I trudged on through to read the Nobel Prize winning author's famed novel. While I certainly enjoyed it, I have a hard time putting Pasternak in the same category as Dostoevsky and Solzhenitsyn.
14. Strays by Remy Wilkins
I confess to slightly dreading reading this novel. On the one hand, Remy Wilkins is a personal acquaintance and a fellow classical Christian school teacher, so I wondered how I would handle reading and not liking his book. On the other hand, I really don't care for or prefer the books with magical worlds, secret and mysterious beings, and other fantasy elements. I like cold, hard southern realism. At least the book was southern, but I was stunned by the quality of writing–description, plot development, character formation–that unfolded. This is a fine first work by someone whose ability far surpasses my own and my doubts.
15. Goodbye, Mr. Chips by James Hilton
This book has been a long time favorite. It is one where the old movie version is as fine as the short book itself. I reread it because I felt a bond with old Mr. Chips. Much of the story centers around his reaching retirement and old age and of being rooted out of his beloved classroom. It was a journey with a kindred spirit. I loved the book more than ever after last summer's reading.
16. Decorations in a Ruined Cemetery by John Gregory Brown
I believe the thrift shop had a special where you could fill a bag with books for a dollar or two. This unfamiliar novel by an unknown author was an older book (from the 1980s) that had been kept in fine condition. The author and setting were Southern, so I squeezed in the bag. And I read the book. I thought this was a well done, gritty, moving, believable novel. It deals with tensions related to race, family dysfunction, and Southern life–all on my list of favorite topics. I hope to pick up another novel or two by this man.
17. The Prisoner of Azkaban by J. K. Rowling
Those who love the Harry Potter series assure me that the series is great and the books get better and better. This one was the third. I got through it. I dread the next ones because the size doubles and triples. Not yet convinced.
18. Black List by Brad Thor
Brad Thor has a great actual name. And he is a Tea Party conservative author. And he is an extremely successful author. I don't mind reading his books, for he can keep you engaged, but I have yet to experience any "Ah Ha" moments in his novels.
19. The Old Man and the Sea by Ernest Hemingway
My 14 year old student didn't like the book. After all, what happens in this story? Or what happens compared to a video game or an Avenger movie? But I find that for the person who has fished 80 plus days without a catch, whose hands are scarred from years in the boat, whose dreams are mostly past-tense, this story is incredible. Even though poor Hemingway was not a man of faith, this book is surging with the power of love. When the whole community goes in search of the old man (truly a minor point in the book), I was nearly moved to tears.
20. Mrs. Sunday's Problem and Other Stories by Harold Fickett
I had the occasion to meet Harold Fickett some years ago, but he didn't seem impressed. He has co-written several books with Charles Colson and others. This was an early work, and the stories are simple, humble, and Christian. But don't expect neat Sunday school endings.
21. 100 Cupboards by N. D. Wilson
Although I have friends who have raved about the author and the book, I did not find it enjoyable.
22. The Maze Runner by James Dashner
I read this novel (the first of three) as a favor to my 14 year old student who liked it. I expected it to be torturous, but I enjoyed it. I would not mind watching the movie. Not a great work, but an enjoyable type for those who love The Hunger Games and similar fiction.
24. The Pathfinder by James Fenimore Cooper
The Pioneers by James Fenimore Cooper
The Prairie by James Fenimore Cooper
I will simply have to devote a whole blog or maybe three posts to the greatness of James Fenimore Cooper's Leatherstocking Tales. I have taught through The Deerslayer and The Last of the Mohicans several times, but I finally got focused on reading the other three books in the series. This is one of the great book series in all of American literature.
Often overlooked is the fact that the main character, Natty Bumpo, is a Christian. As he said in his last days, "'Pawnee, I die, as I have lived, a Christian man,' resumed the trapper (Natty Bumpo) with a force of voice, that had the same startling effect on his hearers as it produced by the trumpet, when its blast rises suddenly and freely on the air…" (from The Prairie)
I can't wait until I can teach a college seminar on The Leatherstocking Tales.
25. The Christmas Train by David Baldacci
My wife has a tradition of reading a Christmas book. Sometimes she reads a classic work and sometimes a more popular book. Somewhere along the way, I got her this book which she read, and this year, I decided to pick it up to read for some light season reading. Although Baldacci is a popular and successful writer, this was my first reading of his fiction. The plot is all set on a train traveling across the country on the days leading up to Christmas. The cast of characters and unexpected turn of events contribute to a fanciful well-told story. Would not mind reading more from him.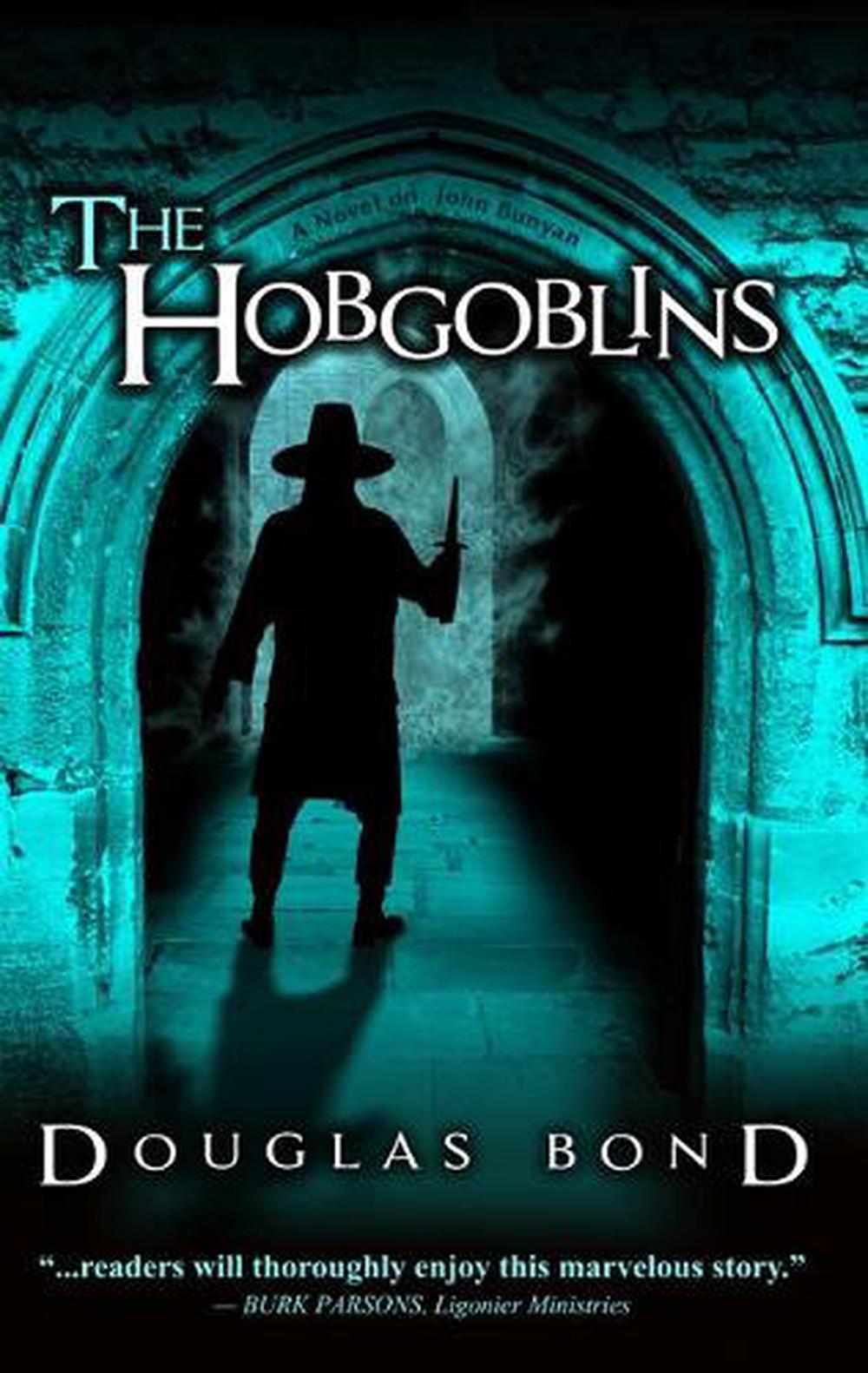 26. Hobgoblins by Douglas Bond
Since I became friends with Doug Bond, he has had this annoying habit of thinking that I need to read every new book he puts out. And he writes books faster than Louis L'Amour did. Doug's books are often tied to historical events and people. This one is a subtle biography of a English tinker (pots and pans repairman) living in the 1600s named John Bunyan. But it is told through the story of a friend of Bunyan's going back to their young heathenish days.
I like biographies, so I am not dependent on this kind of book. But Doug's audience is for younger (from teen-age years up) readers. Try as I might to dislike his books because they are fictional accounts of real people and events or because they are suitable for younger audiences, I end up liking them anyway. I keep hoping to find a book he has written that is not well done, enjoyable, informative, and faith strengthening, but so far, I have failed.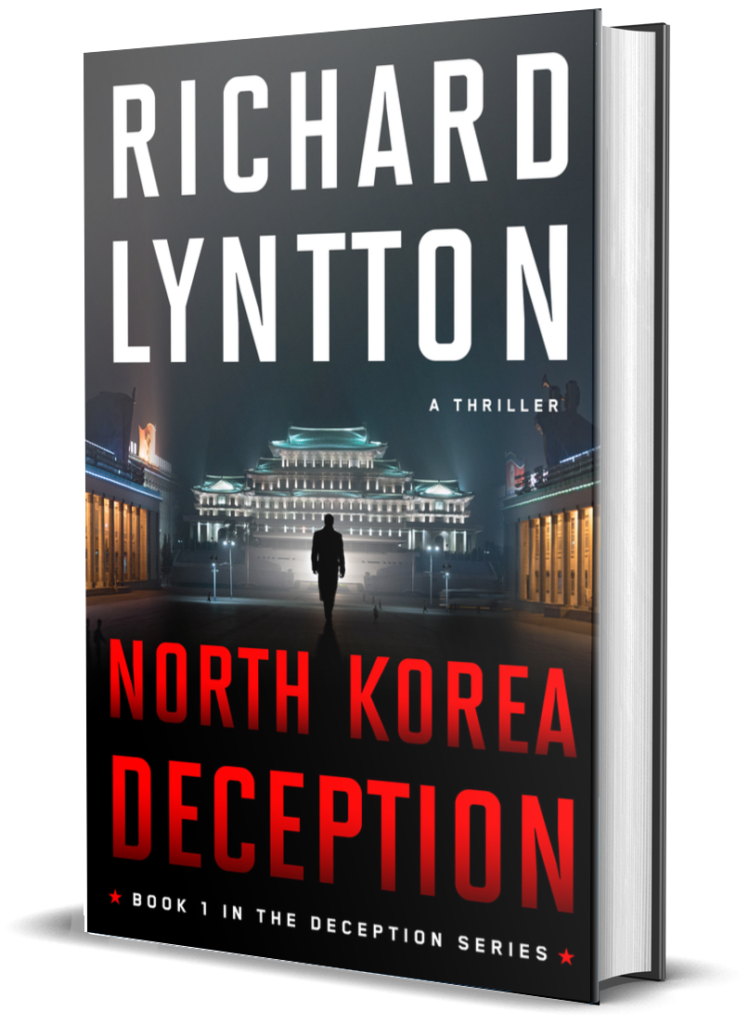 27. North Korea Deception by Richard Lyntton
I recently became acquainted with Richard Lyntton via his website and emails. And I received a copy of North Korea Deception. This is part one of a trilogy of books featuring a character named Jack Steele. Hold on to your seat when you pick up this book. Lynnton brings in Russians, the British, the North Koreans, and Americans and nearly has the world in a major conflict before the dust settles.
Along with now being a writer, Lyntton has been both in the military and has worked as an actor. I think he has promise in the field as a writer of thriller, adventure, espionage, spy novels. This first effort had a bit too much action–too many wrecks, near death experiences, and sudden shifts–but the man got the novel written, published, and the story moving. Watch for him to continue to improve.
28. The Little Ark by Jan De Hartog
Jan De Hartog (1914-2002) was born in the Netherlands. His father was a Dutch Reformed pastor and theology professor, but De Hartog himself became a Quaker in his latter years. He also migrated to the United States in the 1950s. As can be seen from the times and places he lived, he was in the Netherlands during World War II and knew firsthand of the life of seamen in the Dutch tradition.
I happened to have 2 of his novels that were picked up along the way (for free). Even though none of the friends I asked knew anything about De Hartog, I decided to venture in and read one of his books. The Little Ark would easily make you think that it was primarily for young people or even children. The two main characters are children. The setting is a great flood that hit some of the communities in the Netherlands in 1953, and De Hartog's two characters and a few pets escape death and terrible destruction by getting on a small houseboat. Their adventures, far from pleasant, take them from place to place until they are re-united with their father.
Although De Hartog did not continue in the Dutch Calvinist tradition of his father, his book is rich with the faith and theology of Calvinist Netherlands.