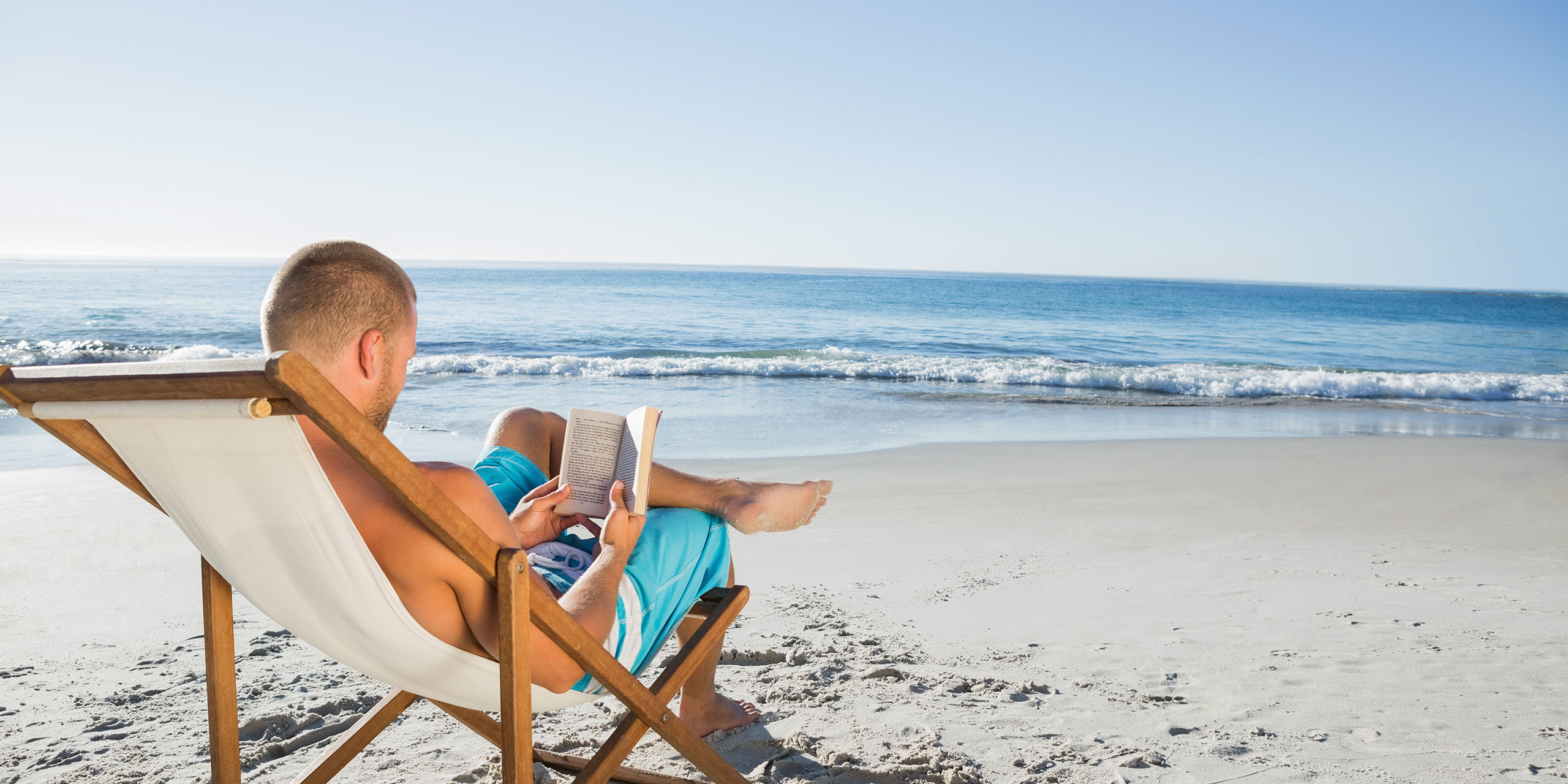 Summer 2021 was supposed to be the best ever. I would be temporarily reprieved from my minor teaching jobs. I had been working out since the Fall of 2020 and was in the best physical shape ever. I have a son in North Carolina who would give me an excuse for getting close to the Outer Banks. I was mentally thinking myself stronger, fitter, and in better mental condition than ever.
Then reality hit. Following a great routine checkup, I willingly got around to getting an unpleasant colonoscopy. Survived the pre-procedure purging and slept soundly through the procedure itself. I got the not so troubling news that I had a large, but benign polyp in my colon that would require surgery. But what better place to recover from a surgery than the sand and surf?
Then everything else unplanned by me (although not outside of God's wise decrees) happened. A couple of days in the hospital turned to being nearly a month. A minor surgery turned into two surgeries. A quick recovery turned into days in ICU, several on a ventilator, a plethora of tubes pouring meds into my body, and a team of doctors trying to figure how to keep my blood pressure from dropping too much while medicating my now broken body. Being more full of life than ever in the spring, I almost died before summer came. Thankfully, I could not grasp how sick I was.
That tan from the Southern sun was replaced by a nice set of incisions. My workout schedule was replaced by physical therapists working to get me up on my feet, brushing my teeth while standing, and using a walker to get down the hall. (Thanks to Samantha Tefteller and Jim Spain for their life-restoring work on my broken body.) My increasingly Emersonian self-reliance was replaced by calling for help to get attend get to the bathroom.
God was working to break down and build up my body, but even more so, He was reminding me of my total need for Him and His grace. My faith plunged lower than my blood pressure. God sustained me.
Such are my confessions of both failure and progress for the summer. But since this blog is primarily about books, to that I will attend. I am quite thankful for getting to enjoy quite a few history reads over the summer. I have already posted reviews on many of these books and will be posting reviews on a few others, but I will recap some of the experiences.
History Readings During the Summer of 2021
The Splendid and the Vile: A Saga of Churchill, Family, and Defiance During the Blitz by Eric Larson
This was the first book I got seriously into reading after my surgery. Went for a week or three without reading anything. But this book was just right for the occasion. I love histories of World War II, biographical accounts featuring Winston Churchill, and the story of the Blitz.
I honestly didn't think Britain was going to survive while reading this book. Incredibly difficult times. Erik Larson's style is such that I would like to read more of his books.
Blood and Treasure: Daniel Boone and the Fight for America's First Frontier by Daniel Drury and Tom Clavin
When I first got this book, I questioned the wisdom of it. It was sent to me as a review book, so I was not out any money, but would I actually be interested in taking the time to read it?
Boy, was I surprised. This turned out to be one of the most enjoyable, adventurous, and educational history books I had read in a long time. I loved Daniel Boone as a kid (back when he was played on television by Fess Parker), but on reading this book, I discovered that I love Daniel Boone as an adult.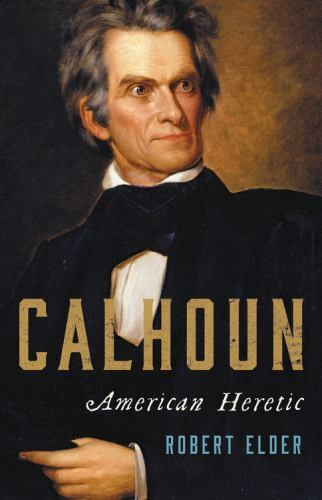 Calhoun: American Heretic by Robert Elder
I have mixed views about this book. On the one hand, it filled in enormous gaps in my mind concerning the life and political battles that John C. Calhoun was involved in. I have long known a few bits and pieces about his life and have often taught students about the great triumvirate of Calhoun, Daniel Webster, and Henry Clay. Yet I had not read a biography of the man.
The reservation about this book is evident from the title. Elder brands him a heretic to the American system. Calhoun's colleagues and many statesmen in the years that followed certainly didn't see him that way. And many who have praised and respected him did not agree with him. Calhoun as a political thinker was lost in this book. There was way too much catering with efforts to win popularity with the current trends in Calhoun-hating America.
God's Cold Warrior The Life and Faith of: John Foster Dulles by John D. Wilsey
This book is the latest contribution in a series about religious, political, and literary people that focuses on how their faith (or lack thereof) directed their lives. I have quite a few of the selections from this series and wish I had them all. Published by Eerdmans, this series is called the Library of Religious Biography.
In past book reviews, I reviewed the really interesting biography that D. G. Hart did of H. L. Mencken, an interesting man of great literary skill but with hostility toward Christianity. About a year ago, I reviewed the volume on Franklin D. Roosevelt, which I found totally fascinating.
This book, however, was quite disappointing. Part of the problem was the subject–John Foster Dulles. Dulles grew up in a Presbyterian household that included church going and Bible reading. His father was a pastor. But the Dulles family fell on the wrong side of the great Presbyterian war of the early 20th Century between theological liberals and conservatives, with a huge batch of moderates in between. If only Dulles had read J. Gresham Machen's Christianity and Liberalism and embraced the message.
Much of the book covers pleasantly interesting details about Dulles' enjoyment of the outdoors, his vacations to the island he came to own, and his family dynamics. He was an imperfect man, of course, but was a good husband and father. And he was a serious scholar and public servant who mastered the field of foreign affairs. Dwight Eisenhower appointed Dulles as Secretary of State. Until his untimely death, he served in that capacity and came to be known for a policy called "Brinkmanship."
The best known part of Dulles's life was his time in the Eisenhower Administration. His religious views, while lacking orthodox gravity, did provide a moral foundation from which to oppose Communism in general and the Soviet Union and other aggressive Communist states in particular.
This is what is most interesting to me about Dulles. But this short biography only devoted a small portion of the last chapter or two to this part of Dulles's life. I would have preferred fewer camping stories and more foreign policy crises. I would have benefited from more Cold War coverage, even if that had doubled the size of the book.
Consolation prize for this unfavorable review: This $22 book is being sold for $5.63 on Amazon. That is for a new copy. It is well worth getting for that bargain price.
The Path of the Martyrs: Charles Martel, The Battle of Tours, and the Birth of Europe by Ed West
This book is a cheaply priced, short paperback. It is a narrative history pieced together with lots of secondary sources and little or no scholarly depth or originality.
However, this book is a fun and useful read. It is written in the way that history teachers, primarily in the junior high and high school settings, should teach. This history is story. It is enjoyable and informative. I figure the information could be gleaned from Wikipedia or an encyclopedia, but it would not be told in such a delightful way.
The author, who is British, has written several other volumes, primarily on British history. The breezy style, with a few quirky asides, would bar this book from most college reading lists. But for a high schooler, this would be a fine read.
George Washington: The Political Rise of America's Founding Father by David O. Stewart
I liked this book enough to go and purchase several other books by David Stewart. I have read quite a few books where Washington was either the subject or a subject. But this one filled in a niche that I didn't even recognize clearly.
I had usually assumed that Washington had some unique military skills, which mainly hinged on survival techniques rather than winning battles. I knew that he had served in various political assemblies, albeit as a quiet rather than an oratorical force. What I had not realized is that he was a first class political operator. That may sound a bit crass or self-serving, but you can't be a statesman if you are not in office and are not getting your agenda accomplished.
Washington's political skills were honed on his early political and military experiences in Virginia. During the War for Independence, he was as much a politician as he was a general. He would not have survived otherwise. When he became President, he battled some severely debilitating health issues and threatening political ones. He survived. He did more than that: He triumphed.
Fort Laramie and the Pageant of the West, 1834-1890 by LeRoy R. Hafen and Francis Marion Young
Steven Carr graciously sent me this book to help me during my recovery. I have tried to minimize my readings on Western history in America. The reason is that I like too many topics already and I know that I would get consumed with the the American West. I have, despite my best efforts, ended up reading at least a couple of books every year that focus on the frontier. This book and the Daniel Boone book are two of the more recent ventures.
The fun part of this book is that while it is not directly a primary history source (as opposed to secondary sources), it is very close. The feel of the book's narrative is refreshing because it is not encumbered by some of the style, prejudices, and academic concerns of today.
Fort Laramie was right in the center of much that happened in the settling of the Old West, and that story is amply told here.
The Wealth Explosion: The Nature and Origins of Modernity by Stephen Davies
This book, like another listed later on, was assigned to a reading group, hosted by Michael Douma. I was able to join the group for part of the discussion via Zoom, but I was in the hospital at the time. And I wisely kept my mouth shut.
This book is a really fine analysis of the events, people, ideas, and inventions that created the modern world. It was not an easy read, but it was one that had me wanting to start the book over once I finished it. Time has not allowed me to do that. This is a great read for a college level study on the Modern World.
President Without a Party: The Life of John Tyler by Christopher Leahy
This is a much needed fine biography of a President who none would list as one of the greats, but who should be noted as good to very good. While we had no raging wars or domestic cataclysms during his nearly four years in office, the political tensions were high.
Tyler had few allies, many challenges, and limited success in his administration. But he had some solid character and unbending convictions. He was a man of his times, bearing the faults of his times, but he was the kind of man we need more of in politics.
Bullies and Saints: An Honest Look at the Good and Evil of Christian History by John Dickson
Although the chatty personal style that pops up in this book was irritating, I still liked the book. Although the author makes a few wrong judgments (in my opinion) about who are the bullies and who are the saints, I still liked the book. Although the last few chapters really went astray of the purpose of the book, I still liked it.
I was informed, entertained, convicted, and made curious. In fact, I think I bought around five books that I first learned of while reading this one.
Operation Pedestal: The Fleet That Battled to Malta, 1942 by Max Hastings
A review is still forthcoming on this outstanding World War II study. Hastings is in the top echelon of military historians. I have a large number of his books and am intent on reading them all.
This story is incredible. I am convinced that the little island of Malta was crucial to the long term victory of the Allies. But its survival was a hit and miss operation. The large fleet that battled its way to the island to bring much needed supplies is a really gripping story of untold bravery, good and bad leadership, and the fortunes and horrors of war.
The Revolution of Peter the Great by James Cracraft
At one time in my life, I considered going to graduate school and focusing on Russian history. A college class on Russian history, followed up by a trip to the Soviet Union in 1978 spurred that interest for a season or two. But I knew my interests were more firmly in American history and the opportunities for either pursuing the higher education and employment were limited. So, I opted to drive a school bus for a decade or more.
I still venture into Russian history every now and then. This rather brief word, recommended by Amanda Wood Aucoin, proved to be a really fine read. The subject is broad and the object is not a biography of Czar Peter. Rather, it focuses on how his rule and influence changed the culture and landscape of Russia.
The Age of Paradise: Christendom from Pentecost to the First Millennium by John Strickland
With the need to read more on early Church History because of a class I am now teaching, I picked this book back up and started reading it with increasing intensity. The author and perspective is Orthodox, so parts of it were not agreeable or were simply informative. Overall, this is a good survey with lots of application for us as we seek to reclaim Christendom.
And for the life of me, I still cannot grasp all of what went on in the controversy over the Filioque clause.
Revolutionary Prophecies: The Founders and America's Future, edited by Robert M. S. McDonald and Peter S. Onuf
I read this collection of scholarly essays for a study group hosted by Michael Douma. Then I missed the Zoom meeting of the study group. I found the essays quite challenging. These topics are in the category of heavy lifting that serious history students need to read, but I am forever asking how the information could be translated into junior highese.
The contents are a continual reminder of the issues and concerns that are usually left out in basic discussions on the Founding Era.
Stalin's War: A New History of World War II by Sean McMeekin
I reckon that Stalin's War will be the last history read for the summer of 2021. Fall will actually have begun before I finish this book. This book is heavy, long, and incredibly detailed. And I am loving it.
I have never recovered from a deep love of studying World War II, nor do I wish to. I must confess, as I did above, that the sheer immensity and horror of the war makes me wonder if it all could have happened. Add to that the evil of men like Stalin and Lavrenty Beria, both of whom rival Hitler and the Nazis in their evil actions.
More important is the way that this book recasts many of the issues related to the war. Stalin did not mastermind the war, but he certainly was far from being a mere victim of Nazi aggression.