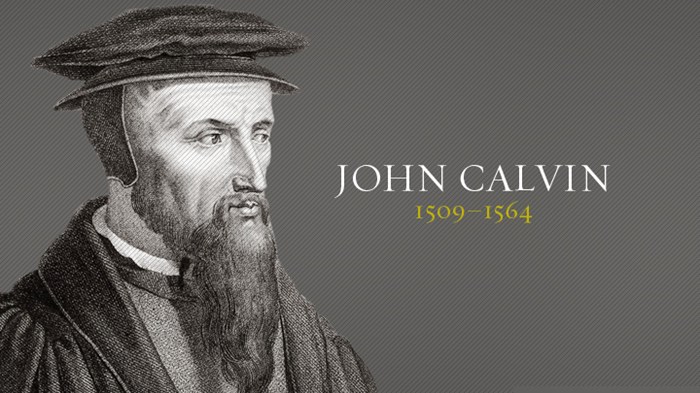 When a book ministers to us is as important as how it ministers to us.  Just as some sermons strike some of us as adequate but are life changing to others.  So it is with books.  At this age and stage of life, I read many books that are merely affirming what I have long since believed.  Of course, the reminders are good, and every book will reveal some aspect of a truth or event that I did not know.
This brings us to my discussion of a new, brief book titled A Godward Gaze: The Holy Pursuit of John Calvin by David S. Steele.  
My knowledge of John Calvin began in the fall of 1974 when I was taking an American history course.  The professor, who was both a well read history teacher and pastor, lectured on the role Calvin and Calvinism played in the settlement of the American colonies.  He also assigned a book for us to read titled John Calvin: His Roots and Fruits by C. Gregg Singer.
This book changed my life in numerous ways.  It humbled and, in fact, humiliated me as a pseudo-reader and history student.  It reworked the way my mind handled thought and reading material.  And it challenged my whole way of thinking about religion.  My initial conclusions were that Calvinism impacted early American history and that it was wrong.
I remember finding a book in the college library that brought me great consolation.  I don't remember the title, but it assured me that the God of Calvin was not at all like Jesus.  I found peace, but only for a season.  In short, by the summer of 1975, I was in full scale retreat from Calvinism, and before the summer was over, I had been defeated and enlisted in the other side.
Singer's book was a study of the impact of Calvin on various areas of life and thought and on various nations and cultures.  I had never thought of Christianity being anything beyond religious and heart practices and moral values.  Book after book followed, but mainly what happened was that I became a Berean without knowing it.  Let's just say that if you are going to be a Calvinist, you better be a Berean first and foremost.
It was another David Steele, along with co-author Curtis Thomas, who helped cement some life-changing doctrines into my life and mind through their compendium of Scriptures and historic testimonies of the Calvinistic doctrines.  Their book was titled The Five Points of Calvinism:  Defined, Defended, and Documented.  It is still in print in a much expanded edition.
What I needed then and what David S. Steele has provided now is a look at another and very indispensable part of theology:  Holiness and Christian living.  My main criticism of A Godward Gaze is that it appeared some 45 plus years later than it should have.  I needed this book in 1974 and 1975, while I was struggling with finding the proof texts of the Five Points or trying to answer this or that objection.
A Godward Gaze is not a biography of John Calvin.  It does contain many biographical details, beginning with a sketch of his life and conversion.  Nor is this book a defining, defending, or documenting account of the major teachings of Calvinism.  It does contain many points that are built upon Calvinistic, and we believe, Scriptural presuppositions.  This book is what is says:  A look at how Calvin the man, among others, looked to God for personal sustenance and faith.
Let's emphasize what is vital for both John Calvin and others who are Christians:  John Calvin loved the Lord Jesus Christ.  Yes, Calvin was logical, theologically rigorous, strong-armed when dealing with heretics, moody on occasion, afflicted in personality especially when overwhelmed by physical ailments and physical enemies, and fallible.  He was a sinner saved by grace.  He was also a man that God raised up and equipped to teach others.
The story of Calvinism is sometimes thought of as having three branches:  Docts, Kuyps, and Piets.  The Docts are those who gravitate toward theological doctrines; the Kuyps are those who follow Abraham Kuyper and seek to think in terms of a Christian worldview; and the Piets are those who emphasize Christian piety.  (I think D. H. Hart may be the one who devised this way of viewing Reformed folk.)  There need not be a decision made as to which we should choose.  All three are part of the full-orbed Christian life.
The focus, however, of A Godward Gaze is on the life of holy, dedicated pursuit of God.  The many people who are approvingly quoted in this book, including John Bunyan, John Newton, Steven Lawson, John Frame, and others, are in sync on the need for Christians to have a Godward and God-centered gaze and pursuit in their lives.
So, I needed this book 45 years ago.  Thankfully, I did get enough exposure from preaching and reading to offset some of my Calvinistic cage-stage zeal.  I suspect that the holiness centered thrust of this book would have been as puzzling to me for a time as was other theological revolutions I was experiencing.
Even today, people who define themselves or who are defined by others as Calvinists need this book.  I certainly do wish to better understand and explain the extent of the atonement to people around me, but it is more important that I am focused on the unlimited grace that God shows sinners and has shown me. Calvinistic youth can be snotty, if they work a bit on doctrine.  Calvinistic churches can be a bit stuffy.  Calvinist thinkers can be condescending.  It is not that such behavior reflects badly on John Calvin, but rather that it reflects badly on Calvin's Savior.
Maybe the book is both 45 years late and just right in time for me.  I heartily recommend this to you.