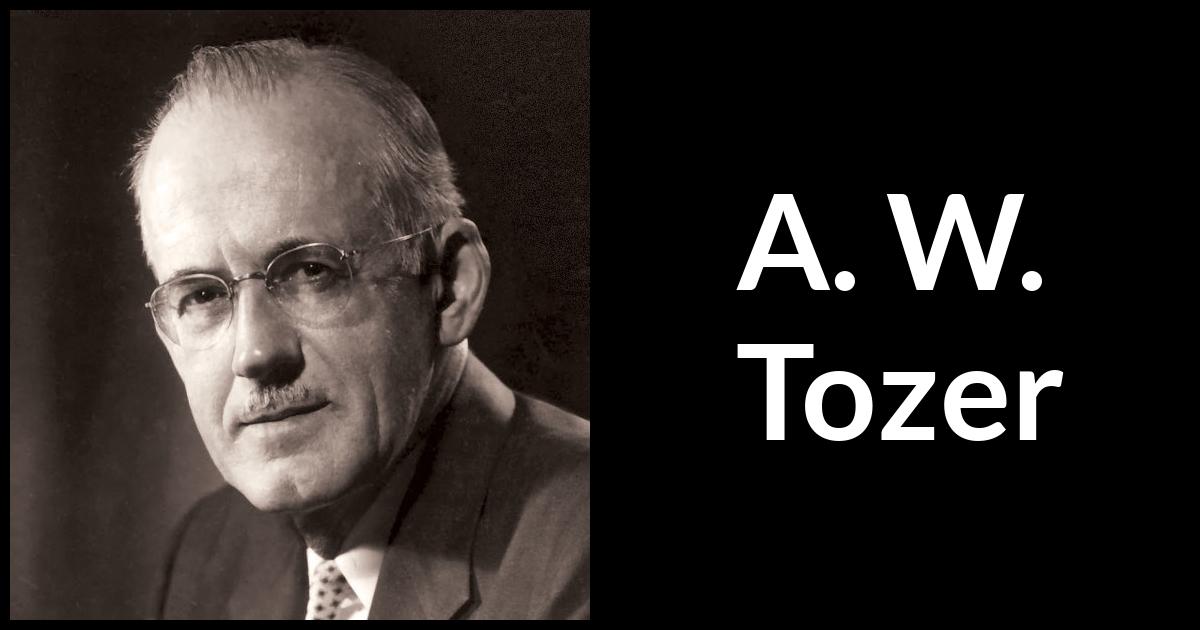 A. W. Tozer (1897-1963) remains one of the most popular devotional Christian writers of our time.  Moody Press, which has long promoted Tozer's work, has combined three of his best known works into one fine hardback edition.  Three Spiritual Classics in One Volume contains The Knowledge of the Holy, The Pursuit of God, and God's Pursuit of Man.  See the website HERE for more details.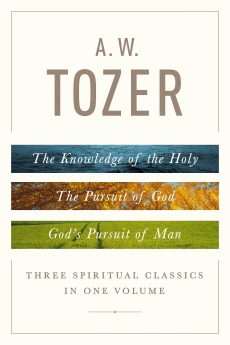 First of all, the well-known Tozer and the many editions of his books means that I am not having to acquaint many readers with him or convince many to read him.  I have, since getting this review book, come across numerous new and used copies of his books and an untold number of quotes. I would venture to say that Tozer ranks second only to Charles Spurgeon in being quotable and quoted.
The key selling point of this publication is that it contains three books and is hardbound.  It is not bulky or hard to navigate.  I read the first book, then the third one, and finally the middle one.  Typically, Tozer's chapters average ten pages, so it is a great length for morning reading.
Second, I can see why some Christians would not prefer to read Tozer.  He is not theologically rigorous or technical.  If you are wanted to be grounded in systematic, biblical, or dogmatic theology, his books would not satisfy.  Nor is he exegetical, so that if you are wanting insight into the meaning of passages or books of the Bible, his books would not satisfy.  Nor is he polemical, so that if you are wanting to watch theological jousting and combat, his books would not satisfy.  And one might find the gist of his books to not give enough emphasis on church, covenant community, and weekly worship.  Certainly, those of us who love a Kuyperian embracing of every area of life and thought will find Tozer silent on those matters.
Third, but what Tozer does and does well is to focus on the Christian's devotional and meditative life.  He rarely quotes other writers, but when he does, he is usually quoting more Medieval and mystic writers.  (No, he is not enough close to being Roman Catholic!)  He is not monastic; in fact, he is critical of any attempt to escape the world as some forms of monastic life emphasized.
He seeks to push Christians toward meditative and intense contemplation of God.  I was surprised at his theological accuracy contained in his otherwise layman-centered writings.  It is obvious that Tozer wants the believer to be grounded and well read in the Bible, for his is not a searching of the inner man for peace and wisdom.  But what he abhors is a sense that we can do our religious duties and rites and then close the book and go about our secular lives.
This personal intensity explains why he is quoted so often.  These three volumes could be reformatted into a book titled The Quotable Tozer and little content would have to be sacrificed.
Fourth, I would not have preferred to have read three Tozer books in a row.  I was compelled to do so for the sake of getting this review done.  It is somewhat like rushing through a meal for whatever reason.  But I do need a dose of Tozer here and there.  Yes, the Puritans are stronger.  Yes, Spurgeon has more with and anecdotes.  Yes, J. I. Packer is a more powerful writer.  But none of that detracts from the reminders and the pressing urgency with which Tozer calls on us to seek after God.
Fifth,  I recently read a comment where a friend and theologian referred to Tozer as one of his favorite non-Calvinistic Calvinist writers.  Tozer was careful to sidestep the old Calvinist-Arminian debates.  In my cage-stage years, I would have gnashed my teeth.  But reading him now, I see the sheer beauty of what we call Calvinism in Tozer's discussion of God's work in pursuing us, in changing us, in giving us His Holy Spirit.  I figure my non-Calvinist friends would read him and enjoy those parts and others as well.
So, I recommend that you pull one of your neglected Tozer volumes off the shelf.  Read or reread the whole book, or just read a chapter–any chapter.  Even better, buy this book and have the best of his work all bound together.  Maybe you have a Christian friend who just isn't going to tackle Calvin's Institutes or Augustine's City of God.  Here is a gift for them, but get two copies so that you have one as well.