We have an unusual winter storm today. My mind keeps replaying the words and music to the poem written by Christina Rossetti, "Snow had fallen, snow on snow, Snow on snow, In the bleak mid-winter, Long Ago…." (from the song "In the Bleak Midwinter"). My wife is playing the Christmas music that never seems to fit our lives here in the American South where snow, sleigh rides, snowmen, and cozy firesides with outward beauty predominate.
So, my mind turns to the dangerous stack of review books I have threatening me with a mental overload or a avalanche of falling tomes. I want to jump out in front of this mighty host and do some previews and promotions of these worthy volumes.
American Conservatism, 1900-1930, edited and compiled by Joseph Postell and Jonathan O'Neill, is published by Lexington Books.
We are in an age where we need to recover the roots of our conservative heritage. The word "conservative" is bandied about in both positive and negative ways. We sometimes think conservatism emerged back in the days or Reagan or maybe Goldwater. But conservatism is a broad, deep, and very old tradition. Not everyone that is pegged as a conservative gee-haws with all of the other so called conservatives.
In this case, this book highlights some bright lights among conservative thinkers (who were largely office holders) during the era when Progressivism was the dominant political ideology. Hence, this book has lots of essays and speeches by such men as Henry Cabot Lodge, Calvin Coolidge, Warren G. Harding, and Elihu Root.
I would love to be in a college class where we were "required" to read this book and perhaps Murray Rothbard's book The Progressive Era and a few other worthwhile reads. Thanks to my young friend (whose youth is limited only to age and not wisdom) Koty Arnold for recommending American Conservatism.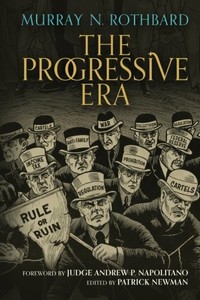 1-2 Timothy and Titus by Andreas J. Kostenberger is published by Lexham Academic Press.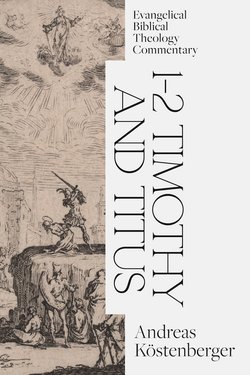 First of all, I love Lexham Press, and I confess that I used to refer to them as a small publisher. They ain't small in terms of the wide and depth and range of books they publish. Their works include such older authors as Abraham Kuyper and Geerhardus Vos and such more recent writers as Travis James Campbell and Michael Heiser.
I have yet to look into this book, but I became a fan of Andreas Kostenberger a while back after reading one of his books. And, I read John Calvin's Sermons on Titus this past year and loved it. I look forward to reading this commentary, but will probably begin with Titus and then look at the two Timothy letters.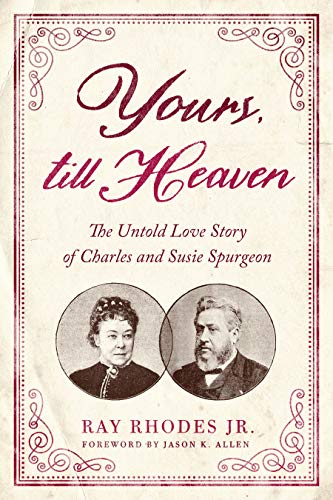 My friend Ray Rhodes has written two fine books on Charles and Susie Spurgeon. Yours Till Heaven: The Untold Love Story of Charles and Susie Spurgeon is published by Moody Press and is a promising sequel to his biography of Mrs. Spurgeon, titled Susie: The Life and Legacy of Susannah Spurgeon.
I read the biography of Susannah last year and also read Tethered to the Cross: The Life and Preaching of C. H. Spurgeon by Thomas Breimaier (published by IVP). One should read lots of stuff about Spurgeon, and as the saying goes, "Sell your shoes, but buy Spurgeon."
But why Mrs. Spurgeon? She was quite a woman. A writer herself, she promoted, distributed, and loved books. She was, as the title reflects in a biography of Jonathan Edwards's wife, "married to a difficult man." Spurgeon was not difficult in the sense of preaching one thing and living another. He and they together were the real deal. Their lives were blessed, but not easy. Begin with either one of Ray's books, but get both. And get Tethered to the Cross and get some of Spurgeon's writings.
C. S. Lewis: Pre-Evangelism For a Post-Christian World: Why Narnia Might Be More Real Than We Think by Brian M. Williams. This book is published by Christian Publishing House.
Brian and I only recently became acquainted, but he quickly figured out that the way to get on my good side was to send me a book. So now, he's a superhero.
Lewis, like Spurgeon, is an author whose works are vast and widely applicable and even more widely enjoyable. And, both men have inspired books about their books. How many books do I have about Lewis? 20? Maybe more? However many it is not enough.
I look forward to diving into this book and seeing how this newfound friend has applied and expanded our understanding of Lewis and Narnia.
I was happy the day that The First Code Talkers: Native American Communications in World War I by William C. Meadows arrived. This book is published by one of the best sources for Native American studies–the University of Oklahoma Press.
I read a book about the Navajo Code Talkers several years ago. (And I misspelled Navajo consistently in the review I wrote.) On the one hand, it is amazing that Native Americans were willing defenders of the same United States that so often mistreated, abused, killed, and deceived them. And, their heritage was often suppressed. But they possessed a number of languages that defied the rest of the world from knowing. They were unsung heroes of World War II in the Pacific. And it was only in the last few decades that the contributions they made have been made public. Now, I find that they played a similar role in World War I. Can't wait to get into this one.
If Louis Markos wrote a book on the Dewey Decimal System, I would want it. But he has written a book on a topic I have grown to love–Greek and Roman mythology. Myth Made Fact: Reading Greek and Roman Mythology through Christian Eyes is published by Classical Academic Press.
While I am proud of my college training, my education zoomed and quadrupled when I began teaching (at about age 40 plus) in a classical Christian school. I was forced to begin learning and reading mythology directly through the Greeks and Romans and indirectly through reading Milton and others. I started beginning my classes with a Tolkien quote or two about mythology containing slivers of truth.
Add to this: I grabbed a cup of hot coffee one afternoon at the ACCS conference in Dallas. The seats were incredibly comfortable and I sat back to enjoy the writer Louis Markos speak. Have you ever heard the really good writer who speaks but is mediocre or even painful as a orator? Not Dr. Markos! Skinny as a rail, hopping around like a bird on the stage, the man gave a performance. It was on Lewis and Tolkien and it was pure joy. The caffeine paled in the light of the surge of energy Markos gave. His writings reflect the same joy.
Tolkien's Modern Reading: Middle Earth Beyond the Middle Ages by Holly Ordway is published by Word On Fire Academic.
Here was another case of love at first sight. I actually began my quest for understanding Middle Earth by reading a biography of J. R. R. Tolkien before I seriously read his works. My heart tug and preferences always drift toward 20th Century Southern fiction, rather than Brits, fantasy, and mythical lands. So, I felt at home in Faulkner's Yoknapatawpha County but disoriented in either Middle Earth or Narnia. I'm still geared toward the American South or the world of James Fenimore Cooper's Leatherstocking Tales, but I have learned (also a result of classical Christian teaching) to embrace the Tolkien-Lewis vision.
Click on the link above or look on the internet to learn more about this book, if needed. It is high on my "can't wait to get started on this book" stack.
I have started reading The Last American Aristocrat: The Brilliant Life and Improbable Education of Henry Adams by David S. Brown. To understand this biography, one needs to have read Adams's autobiography The Education of Henry Adams, which I did read a few years back. Adams was the grandson and great-grandson of the two Presidents. His life spanned from before the War Between the States until 1918, and it was not just the times in which he lived, but his connections and reflections.
Solzhenitsyn and American Culture: The Russian Soul in the West, edited by David P. Deavel and Jessica Hooten Wilson, is published by the University of Notre Dame Press. That press is producing outstanding translations of Solzhenitsyn's works along with studies about the man himself.
"I cannot think of any more worthwhile study for any student on any campus today than to go carefully through all the writings and discourses of Aleksandr Solzhenitsyn. " Malcolm Muggeridge.
This book, and I have barely gotten started into it, is pure gold.
Revolutionary Prophecies: The Founders and America's Future, edited by Robert McDonald and Peter Onuf, is published by the University of Virginia Press.
Thankfully, I have some time before this reading assignment is due. I am in a study group that will be discussing the book in a few months. I look forward to this because Robert McDonald is one of the finest scholars on Thomas Jefferson around today.
J. I. Packer: His Life and Thought by Alister McGrath is published by InterVarsity Press.
If McGrath writes it, I want to read it. If it has anything to do with the great Christian writer J. I. Packer, I want to read it. Can't lose with this one. Amazing how many of the books in my stack are about writers.
The Doctrine of Creation: A Constructive Kuyperian Approach by Bruce Riley Ashford and Craig Bartholomew is published by InterVarsity Press.
A Baptist and an Anglican got together to write this magnum opus, building upon the brilliant foundations of Abraham Kuyper.
Who Is My Neighbor: An Anthology in Natural Relations is edited and compiled by my friend and fellow teacher of classics Thomas Achord and Darrell Dow. This is a hefty collections of quotes and excerpts from across the literary, philosophical, theological, and historical spectrum. It is, as noted in the subtitle, an anthology, a collection, an assembly. I suspect that this book will be used often to quote from, to skip around through, and to reference.
I have not done these books justice!