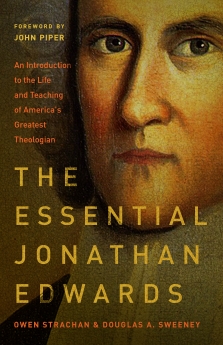 As an incurable reader, I often find myself stumped over what kind of book I need to read next.  My tastes range from theology to literature to history to politics to poetry to philosophy to biography and more.  I could almost paraphrase Will Rogers and say, "I never met a book I didn't like."  I have met a few that were not to my liking, but I am prone to find something of use in even the worst of readings.
My morning reading time is when I focus on Biblical and theological books.  If a book is devotional, without being fluffy, and enlightening, it makes for a good start for the morning stack of books.  I have about an hour to read and usually read a chapter or about 10 pages from each of 3 or 4 books.  (This method works well for me.)  After the book aimed at the heart, I am more ready for the book aimed at the mind.  So, a book applying Bible teachings might be read from first and then followed by a bit more weighty theological reading.  The preferred third book is usually more focused on Christian worldview thinking.  It might be on history, education, current issues, philosophy, or some other area.  It might or might not be a specifically Christian book.
This brings us to the topic of The Essential Jonathan Edwards: An Introduction to the Life and Teaching of America's Greatest Theologian by Owen Strachan and Douglas A. Sweeney.  This book is published by Moody Publishers.
In light of the different types of books I like to read in the morning session, The Essential Jonathan Edwards can fit into any of the categories.  The breadth of the approach of the book itself is similar to the breadth of the subject.  Jonathan Edwards is acclaimed as one of the great preachers of all time.  He is also one of the great theologians.  He was also a prolific writer.  He is recognized for his contributions to the field of philosophy.  He is studied for his views on any number of topics, both those pertinent to his times and to ours.
As the subject of biography, Edwards' life is also rich.  He lived in colonial America during a period that was just past the heyday of Puritan thought and just before the period leading up to the American Revolution and War for Independence.  I will assume for the moment that the term "American Revolution" refers to the change in thinking and outlook that developed prior to any shots being fired at Lexington and Concord, and I am borrowing this definition from John Adams.  Back to Edwards:  He was a major figure in the Great Awakening.  Along his labors were limited geographically to a small part of New England, his role through his preaching and writing explained, furthered, and cautioned against aspects of the revival.  He was the spokesman for this side of the Atlantic.
His marriage and family are models for both understanding American culture and for spiritual edification.  His tumultuous relationship with his Northhampton congregation is insightful into the workings of colonial communities and all too familiar territory for many pastors and their churches.  Edwards was briefly connected to the still new Princeton University and had been educated at Yale.  His life shows the richness of potential opportunities in the colonial period even accounting for the particular genius and gifts of the man.
The most scholarly and library-bound academic wanting to grapple with theological conundrums (like free will and Original Sin) can study Edwards alongside the more profound student of philosophy, especially the one interested in American contributions.  But the pastor can also find Edwards a helpful mentor giving encouragement to his soul as he prepares sermons and lessons for his congregation.  Again, the study of Edwards is a hall filled with treasures.
So where do you begin?  Or how can you access the wealth of Edwards' life, faith, and thought?
The Essential Jonathan Edwards is an excellent place to begin.  The book contains an account of Edwards' life, but it is only partially a biography.  Much of the focus is on the teachings of Edwards.  The book is heavy laden with quotes and lengthy ones at that.  It doesn't take many lines of reading Edwards to realize that this guy cannot be skim read.  He is not impossible or overly technical, but his language is rich and detailed.  While the entire book reveals biographical details, the first section is more largely focused on his life.
The authors cover a number of larger and then more particular topics in subsequent chapters.  The second section of the book is on the topic of Beauty.  As has been noted, some of the higher, more liturgical churches focus on beauty in their church buildings and liturgies.  The Protestants who are more in the tradition of Edwards in terms of evangelical emphases have overlooked the topic of Beauty.  (As a former pastor, I am asking myself, "When did you preach on the Beauty of God, of Christ, of the Church?")
The third section focuses on the Good Life.  This is yet another case of the authors bringing an unused phrase into Christian thinking.  Living the Christian life is the good life.  Man's chief end is enjoying God forever, which does not mean that we start when we get to heaven.  Edwards wrote, "God in seeking his glory, therein seeks the good of his creatures: because the emanation of his glory (which he seeks and delights in, as he delights in himself and his own eternal glory) implies the communicated excellency and happiness of his creatures." (Found on page 199)
The fourth section deals with a troublesome issue in Edwards' ministry and in our times.  Statistics show certain numbers of people who are Christian by profession.  Church rolls show smaller groups of the same.  Yet nominalism, that is, being Christian in name only, is a huge problem.  Protestants like to think it is merely a Roman Catholic problem.  Within Protestant groups, one group will wag their heads at another for this plague, but the truth is that it hits ever section of Christianity and every church.  If you don't know of where to locate the dangers of nominal Christianity, begin by looking in a mirror.  I am not saying that you and I are believers in name only.  But I do know it is a real threat to me.  Those of us in Christian works (and I teach in a Christian school) can easily confuse occupation with salvation.  The problem beset Edwards both in the times of his grandfather's Half-Way Covenant approach and in his own dealings with a congregation that fired him.
The final section deals with heaven and hell.  Edwards is once again a needed instructor to our times.  Because Christianity offers so much in this world, we can easily undervalue what it teaches about the world to come.  And the doctrine of Hell is just uncomfortable.
I recently posted a blog review highlighting a number of books on, by, or about Edwards.  For the reader wanting to meet the great theologian, this is the book to start with.  For the reader who has already read a lot by and about Edwards, this book is also a great read.