In retrospect, maybe I should have spent some time outside reading. But parts of April were unexpectedly cold or were rainy. And I was outside several times, but it was usually for yard work or for an outdoor event. The reading portions of the month were quite good, even if the weather was not.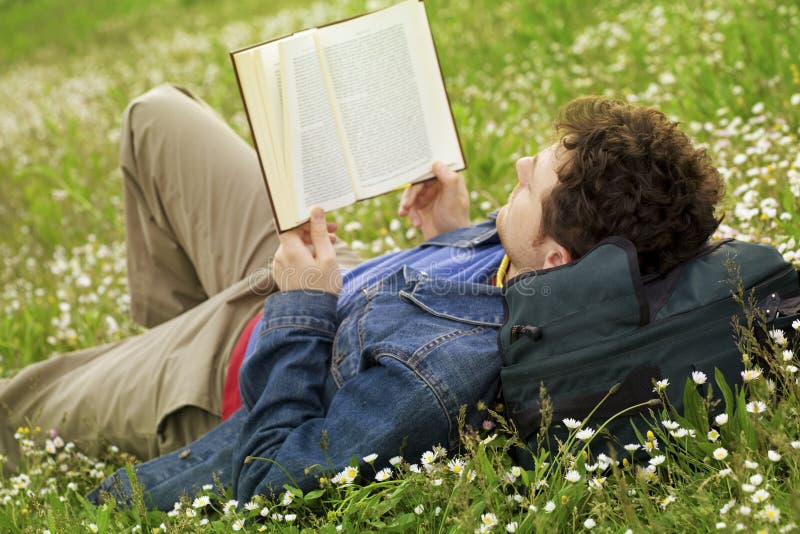 John Le Carre is one of the premier spy novelists of our time. His two most famous books are The Spy Who Came in from the Cold and Tinker, Tailor, Soldier, Spy. As is all too common in that genre of writing, author begins to crank out novel and novel after novel. He can afford to write several potboilers, since he is raking in big bucks. And if he is good enough, the fans stick with him. And, he will occasionally hit a home run.
I have erred in my approach to Le Carre. This is the third book by him that I have read, but I have not read his two best. Worse, I have not read the books that A Legacy of Spies and I have not read the previous books that featured George Smiley and Peter Gilliam. So I read this book being blind, confused, and often a bit bored by the story. I suspect that the book was not a top work by the old master, but it goes to show that one should not enter into a conversation where you have missed all of the prior discussion.
I try to humbly begin by blaming the reader, not the writer, when a reading experience is a bust.
Bret Baier is a Fox news journalist and celebrity. He, along with a couple of more focused historians and contributors, has written several books that begin with the words "Three Days." I found this like-new copy of Three Days in Moscow: Ronald Reagan and the Fall of the Soviet Union for a mere 2 bucks. I snatched it up and read it.
Two of my "much wiser than I am" friends and historians, Tony Williams and Michael Douma, would not have done what I did. Tony steers his readings away from the work of celebrity news authors. Rightly so, in many ways. There is no way that Baier could do extensive research on the Cold War, the Soviet Union, and Ronald Reagan while getting make-up put on and reviewing bullet points for his Fox News appearances. But he did have some help in putting the book together. Michael calls these kinds of books "Dad History," meaning that these are the kinds of history stories that men often like to read in place of watching sports or reading novels.
Okay, guys, you are both right. But I enjoyed this book. Why? It was a walk down lots of memories, anecdotes, and concerns back when Reagan was President. Yes, the book has a Wikipedia feel, a lack of analysis, a retelling and simplifying of complex issues. Scholarly sources are not cited. Footnotes are not weighty. And no serious historian is going to assign this work to his grad students. But I am a life-long teacher to junior high and high school students. And I love hearing and rehearing and rehearing again the quips, quotes, and things about Reagan that made him who he was.
Footnote: A few days ago, I picked up a $2, like new, copy of Baier's Three Days at the Brink: FDR's Daring Gamble to Win World War II. Now I need to find a copy of his Three Days book on Eisenhower.
Several years ago, I was very excited when The Virtue of Nationalism by Yoram Hazony was published. My excitement rose when I was able to purchase a copy of the book. Then, I put the book on a stack that later got shuffled around from shelf to shelf and neglected.
Last month, I picked it up one day, read the first pages, and determined that it was time to read the book. I found it to be an outstanding study of politics, nationalism, and history. Hazony is concerned that the trend in modern statecraft is toward world cooperative institutions and empire. Nationalism is labeled and branded as a bad thing.
Often the idea of nationalism is linked to such movements as the National Socialists of Germany in the 1930s. Nazis were nationalists, so it is said. Yazony, who is a citizen of Israel, like others, is appalled that he and his fellow citizens would be criticized and compared to the such a horrible bunch. National Socialism was not a nationalist program, for the Nazis were empire building. They were crushing nations and nationalities all around them.
Nationalism has also been criticized as it was applied to the outlook of former President Donald Trump. His America First policy was seen by critics to embody all manner of wrong things. Hazony contends that a nation seeking its own good properly excludes the nation from crushing other nations. Sin and evil happens, and no system is failsafe. But he believes that nations such as the United States and Israel have provided better models of Statecraft when they have striven to be nationalistic.
This was a great read that would be enjoyable to use in a classroom setting or a discussion group.
The Doctrine of Creation by Bruce Ashford and Craig Bartholomew is published by IVP.
This is, simply put, one of the best books I have ever read.
Studies with the word "Creation" in them are often predictable. Christians have been in a culture war over origins for over 150 years now. Often that war has been within the ranks of believers, churches, seminaries, and schools of thought. One might see this book and expect yet another series of battle cries over one approach or another to the events described in Genesis 1-3.
I am not opposed to those types of books. I have read quite a few studies over the past decades, admittedly from only a couple of the options, and have definite views on the subject.
The strength of this book, however, is that it is a study of doctrines or teachings based upon the fact that God made the world, the various kingdoms, and more importantly, man and woman. God gave approval to all He made and commissioned all He made.
Following the simple ground-motives scheme of Herman Dooyeweerd, all of life, in the Christian view of things can be summarized as "Creation, Fall, Redemption." That is more than a handy three word mantra. It provides avenues of venturing into a world of thought and exploration into numerous areas of life.
As the book's subtitle indicates, this study is "A constructive Kuyperian approach." This is thrillingly good news to all who love the work of those amazing Dutchmen, such as Abraham Kuyper, Herman Bavinck, and Herman Dooyeweerd. If all of this is new to you, God's blessings on you as you begin to explore what He has done through His beloved Dutch servants in the 19th and 20th centuries and in their heirs.
I will also add that this book draws heavily and quotes often from Karl Barth. While not every reference is favorable, many are useful in reminding or informing the reader why Barth has been such a powerful theological force over the past century.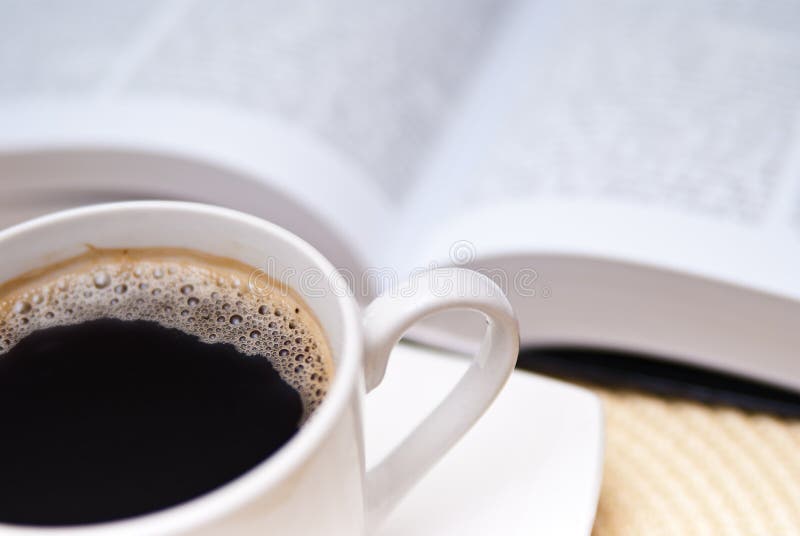 This book became a quick favorite of mine because it strikes a perfect balance. It is the kind of challenging theological work that demands strong, heavily caffeinated coffee. But it also is doxological, meaning that the discussions didn't merely inform the mind, but inspired the heart in praise to God. There is lots of philosophical content for those who like those matters, but also practical applications. It cuts across the usual boundaries that sets Christian against Christian in many of our discussions.
I have previously read works by both Bruce Ashford and Craig Bartholomew. I have profited from both authors and that profit was exponentially increased in the reading of this book.
I read two enjoyable novels in April.
The first was The Pilot by James Fenimore Cooper. I have been touting my increasing love for James Fenimore Cooper ever since last November when I undertook to read the three volumes of The Leatherstocking Tales, which I had not previously read. Cooper was one of our greatest, although not always easiest, writers. And he was a Christian, and I find it unusual that so many fellow believers embrace Tolkien (a Cooper fan), Lewis, and Jane Austen but don't seem to notice JFC.
This was my first reading of a book that did not include Natty Bumpo. But Cooper created the sea novel, as well as the western. The Pilot was set in the American War for Independence and features fictional exploits of John Paul Jones, who in the book is usually just called the Pilot or Mr. Gray.
Central to the story is the issue of loyalty to one's country. The more favored characters were devoted to American independence. Their former loyalty to King George and Britain was broken by the abuses well known to readers of the Declaration of Independence. Of course, the British characters were appalled at the "disloyalty" of the Americans.
I really feel the need to read this novel again before I move on to the next sea novel by Cooper, The Red Rover.
I recently did a review of The Anumpa Warriors by Sarah Elizabeth Sawyer, along with a companion volume called The First Code Talkers by Michael Meadows.
I will reaffirm that The Anumpa Warriors is a really enjoyable and historically informative novel. It is Christian through and through. It is based on historical people and actions. And the story itself is quite inspiring.
I had to harass, cajole, plead, beg, and almost threaten Benjamin Smith to send me a copy of his book Understanding Modern Political Ideas: A Guidebook for Christians and Other Patriots.
When the package arrived, I was disappointed at seeing such a small, short work.
Then I started reading it. Now I know why the author was trying to keep this work under wraps. This is an outstanding survey, introduction, and review of major broad-based political ideas in our time. These are lecture notes that I would have to either assign verbatim or steal from shamelessly.
The simplicity and succinctness, despite my initial scoffing at the book's brevity, is the selling point. Dr. Smith gives plenty of suggested readings at the end of each chapter. I was even tempted beyond resistance into ordering two of the titles he mentioned several times.
"This is among the most important political lessons of Christianity–we must not look for ultimate happiness in or through political life. Christian faith rejects all earthly utopias. " That statement alone is a great reminder in these politically insane times.
Post Script: I neglected to post a March Readings blog. Perhaps I can remedy that soon. Or I might have to move on to another 50 books I need to discuss, recommend, or droll over.