The Ten Commandments: A Perfect Law of Liberty is by Peter J. Leithart
The Apostles' Creed: A Guide to the Ancient Catechism is by Ben Myers
Both of these volumes are part of the Christian Essentials series published by Lexham Press.
Thank God for the massive, weighty, richly voluminous weight-lifting theological books available to us in our times.  My bookshelves are literally sagging from these huge volumes often surpassing the 1000 page mark.  From the past and the present, great works of theology have been made available to us in these times.
Yet many of us have to confess that we have bookmarks sticking out in the first chapters of these books.  Or we have cheery picked a chapter or two for particular reading.  Or we have made it through only the first volume of a multi-volume set.  Or we have read the endorsements and blushed with shame that we have not been able to echo the words of J. I. Packer or Joel Beeke about the value of some great theological treasure.
Praise God for our partially read books, our unstarted books, our good intentioned book reading, and our failed efforts to persevere.  Bit by bit, we have tasted great works.
But let us also give thanks for those books that are easily read from cover to cover.  And thanks be given for the short summaries, the "concise brevity," to use Calvin's words, and the books that are so easy to buy, carry around, and not only start, but finish.
Lexham Press published books of all sizes and shape.  Abraham Kuyper's Honey From the Rock  is a physically big book from Lexham Press, but so are John Frame's We are All Philosophers
and Nature's Case for God: A Brief Biblical Argument.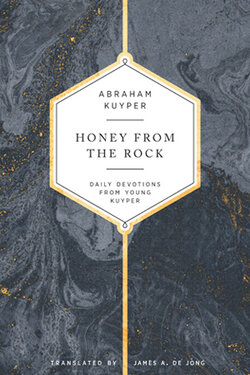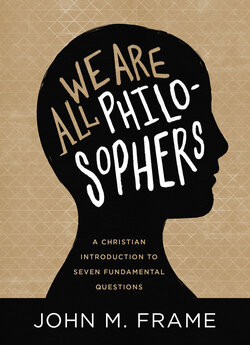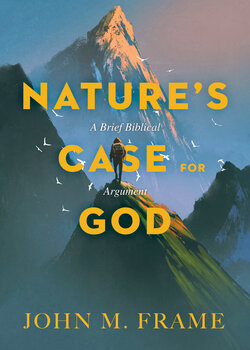 Besides the differences in size and topics, these books also display the variety of theological angles that Lexham Press books are providing.  Travis James Campbell and his study titled The Wonderful Decree: Reconciling God's Sovereign Election and Universal Benevolence and Michael Heiser's books such as The Unseen Realm and Demons: What the Bible Really Says About the  Powers of Darkness are in the Lexham line-up.  At the same time, there are a number of rarely seen books by a few of the great Dutch theologians and thinkers such as Kuyper, Geerhardus Vos, and Groen van Prinsterer.
Then there is this fine series called Christian Essentials.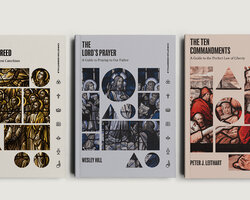 These books are short, well-bound hardbacks that address key elements of Christian doctrine and life.  They are also deceptive!  One thinks that he or she is going to skip along through a nice, devotional read, but instead, the reader discovers a deep wellspring of theological practice and thought.  Short books, to be sure, but books that are far from light and fluffy.  Readable, yes, but also deeply connected to Faith and Life.  Practical, yes.  Teachable, yes.  Understandable, yes, assuming one is in a good solid church that is supplementing a life of Christian doctrine and practice.
I read Ben Myers' Apostles' Creed a year or more ago.  Sometime after reading it, I pulled it off the shelf again to borrow heavily from in preaching a sermon on the Creed.  (I never got past the words "I believe" from the opening of the Creed in my sermon.) This Creed is one that all Christians should believe, embrace, and recite.  Growing up Methodist, I learned it from childhood.  Recently, Al Mohler, a Southern Baptist theologian, wrote a book on the same creed.  (Mohler's book is good, but Myers' book is better.)
A few months back, I received a copy of Peter Leithart's The Ten Commandments.  I have met and heard Dr. Leithart and have read quite a few of his many books.  Hop on board the Leithart train and you will be taken on a wild and surprising journey into theology, liturgy, literature, and more.  He is, quite simply, too smart.  (Read jealousy into that statement.)  He is also a good writer.
There are a number of books, as one might guess, on the Ten Commandments.  On the one hand, I tend to shy away from some of the ones that would be more popular, trendy, and designed to go after our cultural enemies.  Note that I would probably agree with most of the content of such books, but would still not prefer to be reminded that statistical numbers and Hollywood culture are cringy signs of a culture that hates God.
My two previous and preferred books on the Ten Commandments are as follows:  I love R. J. Rushdoony's classic Institutes of Biblical Law.  This book is large, detailed, profound, thoughtful, and revolutionary.  More than any other work I know, it expands and applies the commandments to all of life, culture, thought, politics, and society.
The second volume I like is Thomas Watson's Ten Commandments.  This book is, in Puritan fashion, aimed at the heart.  It is rich, devotional, and filled with practical exhortations.  If you want to like the Puritans, read this book.
Now, my favorite Ten Commandments book has a third member:  Leithart's book.  At the end of each chapter, I found myself wondering how anyone could have packed so much into so few pages.  This book is a not a call for posting the Commandments on the lawn of the city square.  Nor is this book one that places the Law of God in a museum for New Testament believers to tour and take selfies in front of.  The Law is applied to people in Christ because they are in Christ and the Ten Words are from God.
Great books–The Christian Essentials are wonderful studies, preaching and teaching tools, family worship materials, and reads.