What is man, that thou art mindful of him? and the son of man, that thou visitest him?
For thou hast made him a little lower than the angels, and hast crowned him with glory and honour.
Thou madest him to have dominion over the works of thy hands; thou hast put all things under his feet.
Psalm 8:4-6
What piece of work is a man, how noble in reason,
how infinite in faculties, in form and moving,
how express and admirable in action, how like an angel in apprehension,
how like a god!
William Shakespeare, Hamlet , Act 2, Scene 2
Truly the study of humans is among the most profound, deep, enriching, challenging, and worthwhile pursuits.  Most of us in our professional lives as well as our day to day living are continually studying both ourselves and others. At every stage in life and family, the topic is renewed and expanded and the perspective is widened.  Marriage changes our understanding drastically.  Children expand that understanding in even more ways.  Self-reflection involves a series of affirmations or denials that all contribute to the topic.
The term "Theology" means the "study of God."  Much of theological study involves in depth examination of Scripture and historical theological developments regarding who God is.  But in the broader sense, we use the word theology to refer to a series of studies that include not only God Himself, but the created order.  Highest in that order is man, meaning in the older sense, mankind or people.  The beautiful opening line of Calvin's Institutes of the Christian Religion says, "Nearly all the wisdom we possess, that is to say, true and sound wisdom, consists of two parts: the knowledge of God and of ourselves.'
I have recently been blessed by the challenge of working through three outstanding studies on the doctrine and nature of human anthropology.  First of all, I recommend all three books highly. They are not repetitions of one another, but the contents complement one another.  I did not set out to read these three books in an academic quest for studying humanness.  My reading plan is far too haphazard to be the result of a logic on my part.  But it has happened to me, and I could wish it to happen to others.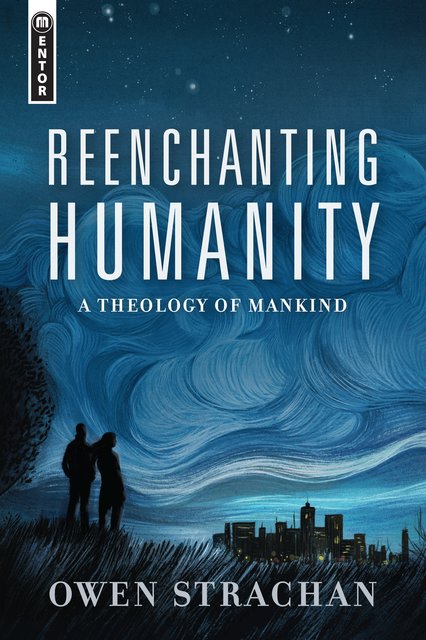 Reenhanting Humanity: A Theology of Mankind by Owen Strachan is published by Mentor, which is an imprint of Christian Focus Publications.
This book is very basic, sound, and suited for regular readers, laymen, high school students, and perhaps college students in their first couple of years.  Topics include creation, fall, and redemption, as expected, but also particular subjects including work, sexuality, race and ethnicity, technology, and justice.  Each of those latter topics are hot spots in modern discussions.  Obviously, there are a wide range of views and speculations on these issues, but that does not mean that there are not basic and foundational truths to start with.  Strachan neither skirts the controversial issues nor does he waver from having a solid and traditional Biblical defense.
Some friends criticized this book as being a bit shallow.  Well, maybe.  But that depends on who the audience is.  I found the book to be both informative and spiritually moving.  In other words, theology and devotional reading met and ministered to me as the reader.  And there is always the need for good statements of basic truths and teachings.
This is a book that I would love to teach to a high school group or a Sunday school class.  At the same time, it was a very enjoyable morning read.
Reformed Ethics: Created, Fallen, and Converted Humanity by Herman Bavinck is published by Baker and is the first of three volumes.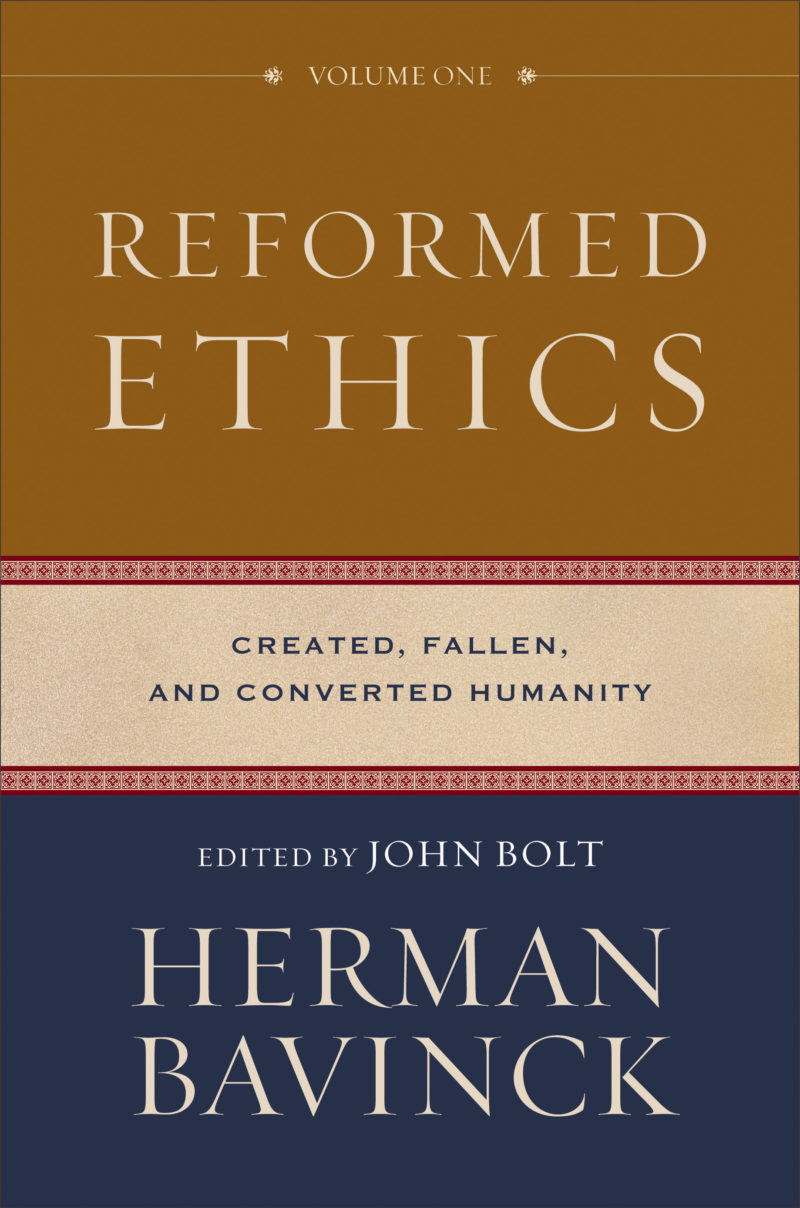 Herman Bavinck is currently a rock star among Reformed readers.  His books are being published, republished, translated, discussed, and promoted with unwavering zeal.  Now, along with the books by Bavinck, there are a number of studies appearing where scholars are analyzing and discussing him.  While he was never completely disregarded in the Reformed world, the degree of attention he is now getting is amazing.  I have previously posted a discussion of him and some of the many books that are now available.  I am currently reading off and on from The Wonderful Works of God, and it may well be the best Bavinck book to start with.
Bavinck is weighty and scholarly, but not impossible to read.  All he calls for is a bit of patience, a reasonably slow pace, strong hot coffee, and a mind ready for work. This first volume is…no surprise here…on ethics.  But such a topic so overlaps the study of man, mankind, humanity, people-persons that it is worthy to be used alongside the other two books listed here.
Any study of anthropology from Christian foundations has to examine what we were created to be like, how that changed due to the Fall, and how that has changed again due to redemption.  This is not ivory tower philosophy or dry-as-dust theology.  These matters are the nuts and bolts of Christian life and thought.  From here, one gets an understanding that should emanate from the pulpit, define the Humanities, impact the social order, and permeate every area of life and thought.
As my previous post indicates, one ventures here not just in reading some old dead Dutchman named Herman Bavinck, but in "Scaling Mount Bavinck."
An Introduction to Theological Anthropology:  Humans, Both Creaturely and Divine by Joshua R. Farris is published by Baker. Academic.
When I first received my review copy of An Introduction to Theological Anthropology, I began second guessing myself for requesting it.  I really try to avoid asking for review copies of books that I think I will find too shallow, too technical, or disagreeable.  I thought this book would be way over my head, far above my reading ability, too deeply theological for my tastes, and too unfamiliar as a topic.
I was right.  And I am loving this book.  Yes, at times my comprehension of the discussion falls to a flat zero while Dr. Farris buzzes right on along tossing out terms and views that I know nothing of.  Some mornings, the caffeine in the coffee cannot quite energize me to the level of the book.  But so often, I have found myself very moved in the heart and challenged in the mind to think on topics that have never resonated quite this way before.
One of the saddest parts (and don't bother to mourn for me) of being a book reviewer is that there is a drive to finish and post a few comments.  But this is a book that a reader needs to go through from start to finish, and then start over again with a pen and paper in hand.  Or he or she needs a group to study with.  Or maybe, one should just pay Dr. Farris to give lectures and reading assignments from the book.
One of my recurring thoughts on this book is about how vital this topic would be not just to a trained or aspiring theologian, but to a trained or aspiring student of philosophy.  I have spoken, as an outsider, about the need for, the growth of, the advance of Christians in philosophy and Christian approaches to philosophy.  And humans are central to our study of philosophy.  One thing that has dawned more slowly on me is that it is not just theologians and philosophers who should study "Humans, both creaturely and divine," but also historians, literary scholars, psychiatrists, teachers, business people, and everyone else whose lives touch humanity.
What about preachers?  One of the questions I keep asking while reading this book is the old saying, "Will this preach?"  I don't think, on the one hand, that many preachers will be stealing long passages from this book to incorporate into their sermons.  But the book's discussion of the Incarnation worked me over.  I would not dare read those portions on the morning before giving an Advent sermon.  If I did read them at that point, I would not step into the pulpit.  But I would read and reread and think on these passages in my own study, which should be filled with sermons directed to my own mind and heart.
This is rich stuff. I have no doubt that some scholars and students more familiar with the sources cited and the topics addressed will have some fascinating tug of wars with this book.  "Farris did not adequately address such and such."  "His treatment of this or that did not reflect a proper understanding of the whatever position."  That is fine, for that is the world of some people, and such clashes of iron sharpens the clashed against iron.  But that is not my world.
For me, this book is once a again a work that impacts both head knowledge and heart direction.
Great books–all three.  Certainly, different strokes for different folks.  All three are evidences of God's abundant blessings via the publishing world for us today.