2022 was one of the most difficult years of my life. I will not rehash my near death experiences in the hospital, nor the other myriad of setbacks and troubles. But God blessed me in many ways, one of which was being able to read lots of books. 101 in their entirety, and being able to get a few book reviews completed.
This is a brief summary of the books finished in December of this year. I finished more books in December than in any of the other 12 months, plus the readings were, in many cases, quite substantial. Part of this was because several of the books had been started in prior months.
Reformed Systematic Theology, Volume 1, by Joel Beeke and Paul Smalley. This was the longest book I read in 2022, topping out at over 1100 pages. I already have volume 2 and hope to acquire volume 3 in the future.
This is a very basic, obviously detailed, Scriptural, Reformed, and readable theological tome. The authors have laden the book with an abundance of fine quote and references to the key theological thinkers of all ages. Read it, use it, teach it. And weight lift with it.
Cross of Snow: A Life of Henry Wadsworth Longfellow by Nicholas A. Basbanes was one of the most satisfying books I read this past year. Longfellow has been way too often disregarded and dismissed as a poet and literary figure. His demise in stature says more about and against the modern age and tastes than it does about his considerable talents.
And he was a genuinely good, decent, and honorable man. His life suffered several terrible tragedies, yet he never turned to despair or cynicism.
Robert E. Lee: A Life by Allen Guelzo is published by Knopf.
Guelzo, one of America's leading historians, has written a book on a profound, sometime puzzling, but great man. The story of Lee's life and travails is always inspiring. There is much, as in MUCH, that I disagree with Guelzo in regard to his attempts to understand the man and the cause. But the writing style and the subject's story are well worth reading about.
I am reckoning that I have read at least a half dozen biographies of General Lee prior to this one.
Progressivism: The Strange History of a Radical Idea by Bradley C. S. Watson is published by Notre Dame University Press.
This book will not have a wide popular appeal. But for students of American history and political thought, this is a very important study. It deals with history and how history has been taught and interpreted. If you grew up anywhere close to the time I did (born in the mid-1950s), your exposure to American history was generally through the lenses of the Progressives.
Don't step into a classroom to teach American history without a serious reading of this book.
Discovering Isaiah: Content, Interpretation, Reception by Andrew T. Abernethy is published by Eerdmans.
The book of Isaiah is full of rich and often quoted passages. As the Advent and Christmas seasons have ended, we have all heard some of them quoted, and during the Easter season, we will hear more of them. But the book, due to its length and some of the complexities, is often not read enough.
This is not a commentary or a guide to help your devotional reading of Isaiah, but a big picture of some of the themes and issues in the book. After reading this one, I began another of Abernethy's studies on Isaiah, titled The Book of Isaiah and God's Kingdom, which is published by Inter Varsity Press.
Dr. Abernethy is currently teaching Isaiah to a blessed group at Wheaton College. I am longing for the day when he publishes a commentary on this great prophet.
Liberated: A Novel of Germany, 1945 by Steve Anderson is, I think, the first of several novels the author wrote about the Kaspar Brothers.
The novel deals with graft and crime that was being perpetrated by the occupying American army after Germany was defeated. While I was not overly attracted to the novel per se, I was made aware of a problem that really existed after the war. One would wish that Americans were always virtuous, and one is thankful that America defeated the Nazis, but the evil in the heart takes many forms.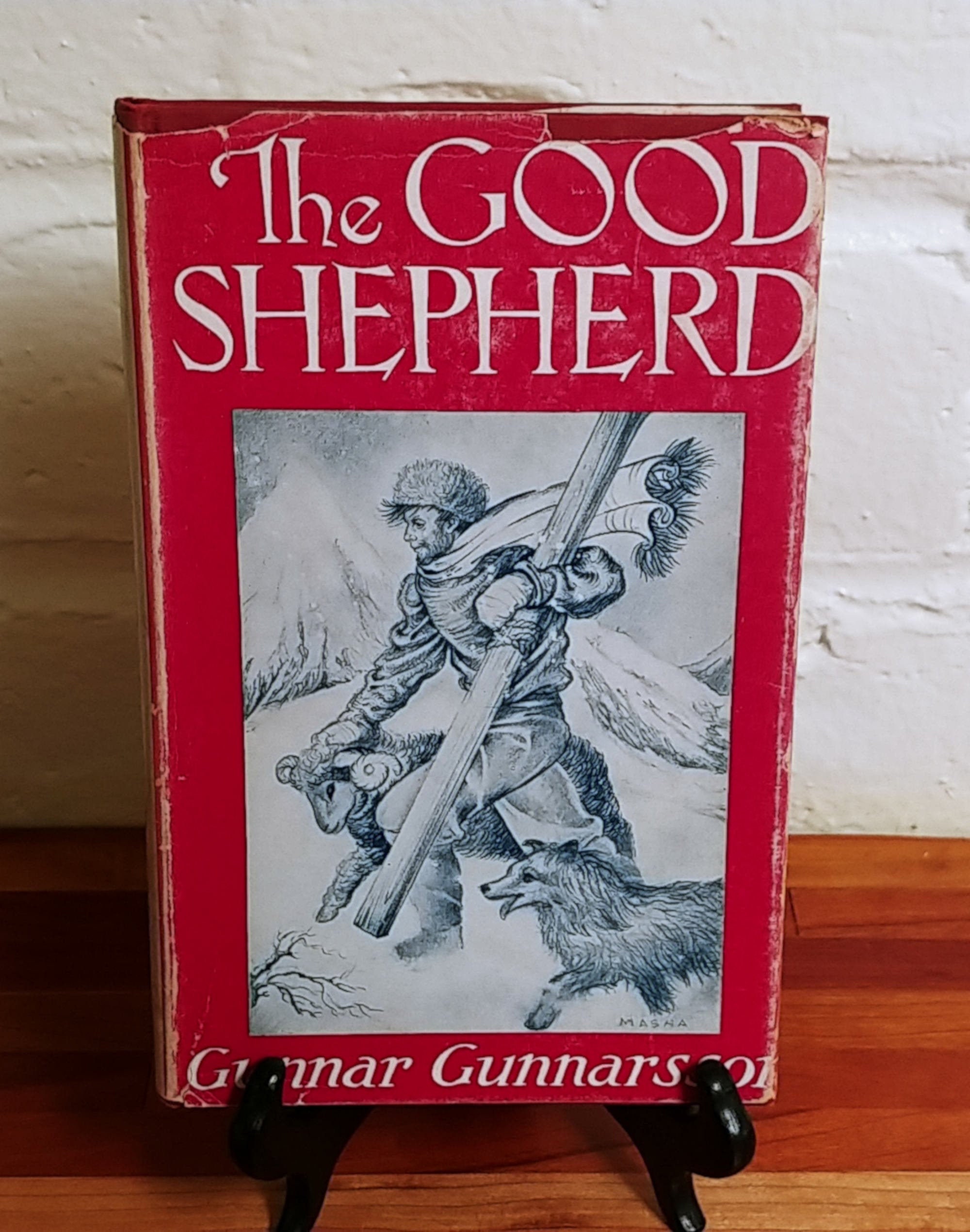 I fear I probably tire some people out with my almost yearly praises and comments about The Good Shepherd by Gunnar Gunnarson. Reading yet again this year, I was once again deeply moved by the sheer beauty of the story. I wish I could get this book reprinted and write an introduction to it.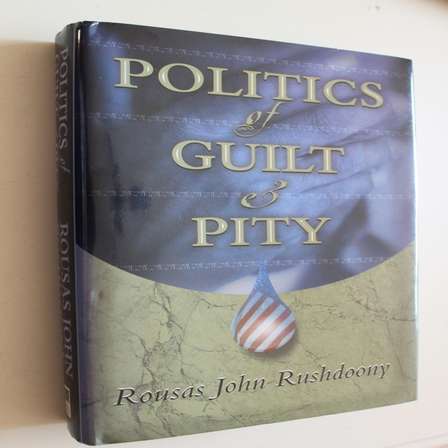 Politics of Guilt and Pity by R, J. Rushdoony covers a wide range of topics with a political and theological blend,. Published in 1970, much of Rushdoony's research and concerns date back to the late 1950s and early 1960s. So parts of this book and some of the issues it covers are dated.
And yet, this book contains some of the best political thought I have ever read. This may have been the last major Rushdoony book that was published before his monumental Institutes of Biblical Law. But somewhere in the 1970s, Rushdoony's ideas were swept away under a barrage of attacks against theonomy and Christian Reconstruction. The labeling, sequestering, and isolating of Rushdoony's thought became the practice in all too many Reformed circles.
This book still speaks to our times. Read Rushdoony.
My efforts to teach Augustine's Confessions failed. My group was too young in some cases to understand the book. And the students had at least 4 or 5 different versions and translations of the book. Augustine's quest for God, his conversion, doesn't translate well into the modern evangelical experience. I really think the book should not read by junior high students. Or maybe I just need another run at it.
When you teach a classic and it flops, blame yourself. I do.
Grace and Glory: Sermons Preached at Princeton Seminary by Geerhardus Vos is published by Banner of Truth.
This is an incredibly rich collection of sermons. I wonder how anyone could have listened to just one of these messages and absorbed even a tenth of what Vos had to say.
Vos is highly ranked among theologians and often acclaimed as the Father of Biblical Theology. Being Dutch, he was able to write in English, but he was not always an easy read. Occasionally, he has a sentence in one of these sermons that is a bit awkward. But these are not snappy little devotional reads. This is theology in all its beauty and a vision of God in all of the grandeur man is capable of packing into a message.
Well, worth reading. Well worth reading several times.